Quote:
Originally Posted by
Jupiter
Well, I was just cleaning out my moss because it had a TON of duckweed and snails in there, but looks what else I found!
There are three of them, all seem to be the same type of plant. Is it Java fern?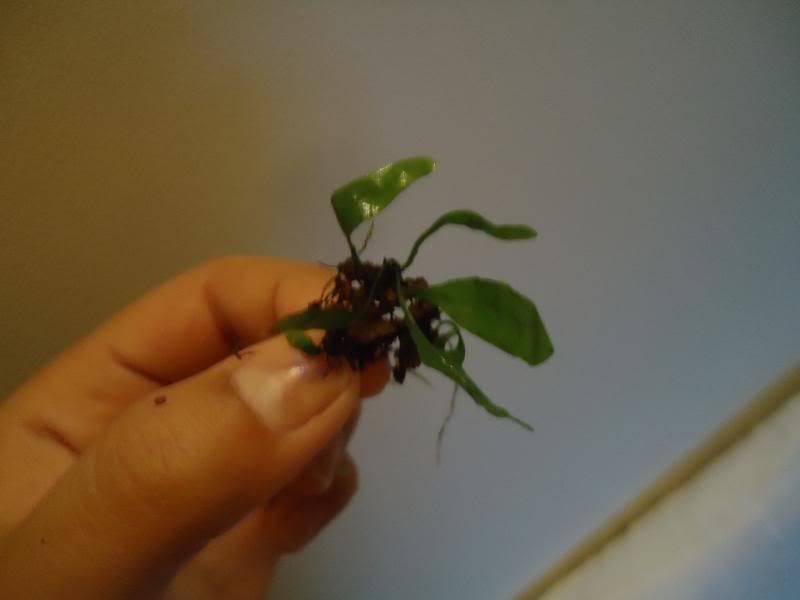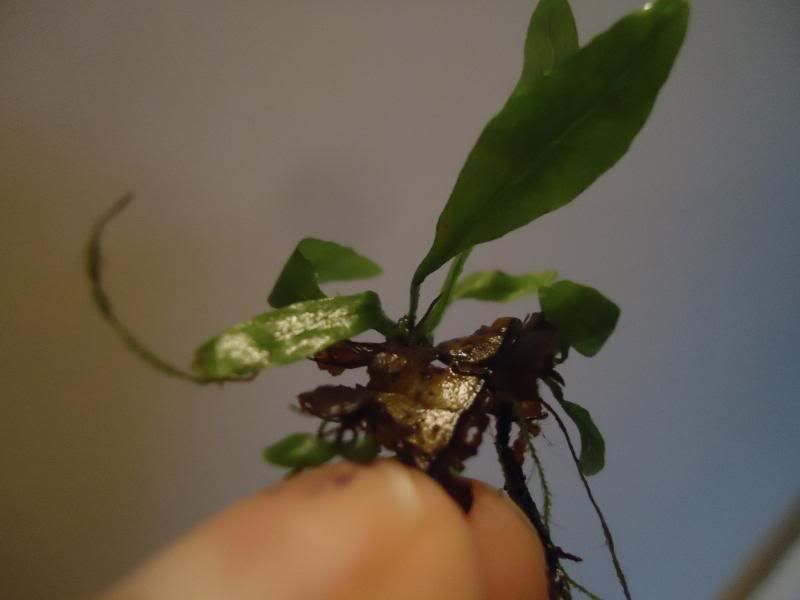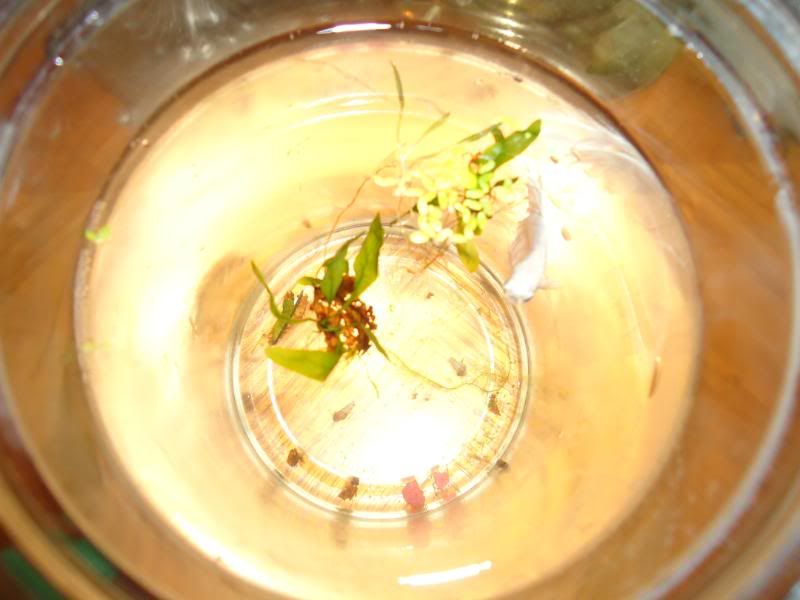 It's so small, that it's hard to tell if it's a Java fern right now. Some other plants I can recommend is Anacharis, it's a stem plant which will help cycle your tank faster. It's too bad that you don't like anubias, they're good low light, low tech plants. Crypts are pretty good, too for the first time planted tank. I just finished setting up my own planted tank not too long ago and I did a TON of research on it along with asking an experienced friend of mine.
Also, if you're going to have a planted tank, you'll want a finer substrate or the plants won't do well. If you do choose to use Anacharis and decide to supplement your plants with fertilizer, do not use Flourish Excel. I heard that melts Anacharis as well as Vallisnarias. I just use regular Flourish on my tank.
CO2 isn't absolutely necessary for a successful tank, but it does help. I'm thinking about adding a DIY or very basic CO2 system to my own aquarium. I want to see how well my plants do without it before I go spending more money.
I hope that helped! Make sure you do some research of your own, too!