So, like a week after I started thinking that I'd love to have a marble and that I've never had one, Buster started changing colors on me. This started about a week and a half ago. He hasn't changed too dramatically yet, but I thought it'd be cool to document the color change. So here's a few pics
I'll update with pics as he changes.
One of the first days with him (in Sept)-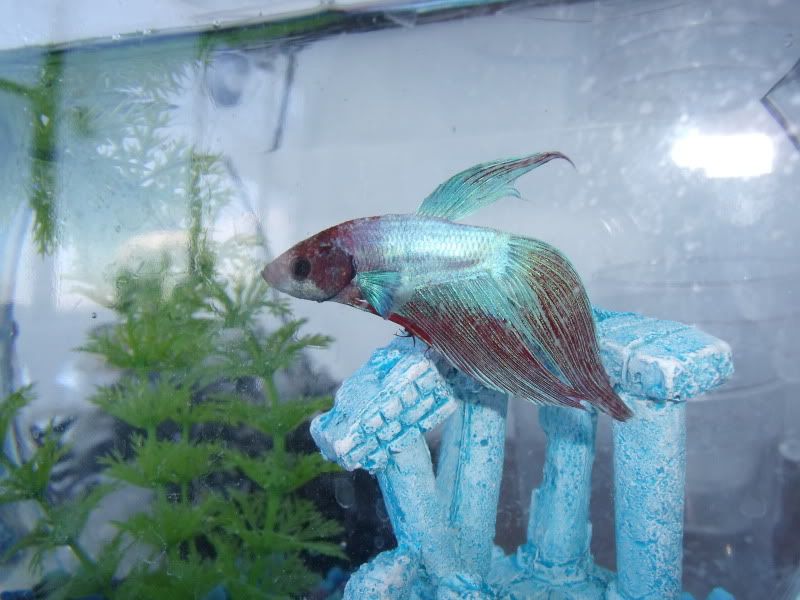 Mid Nov. Less red on tail, grey on belly,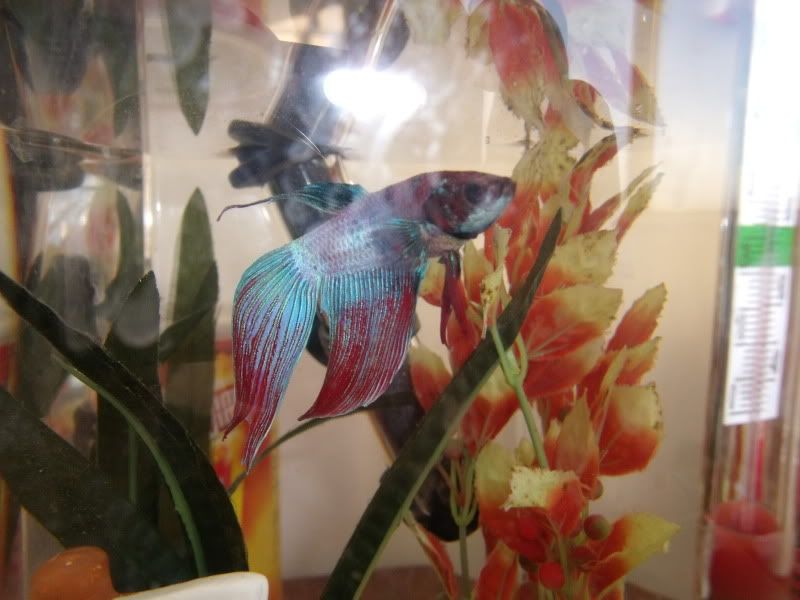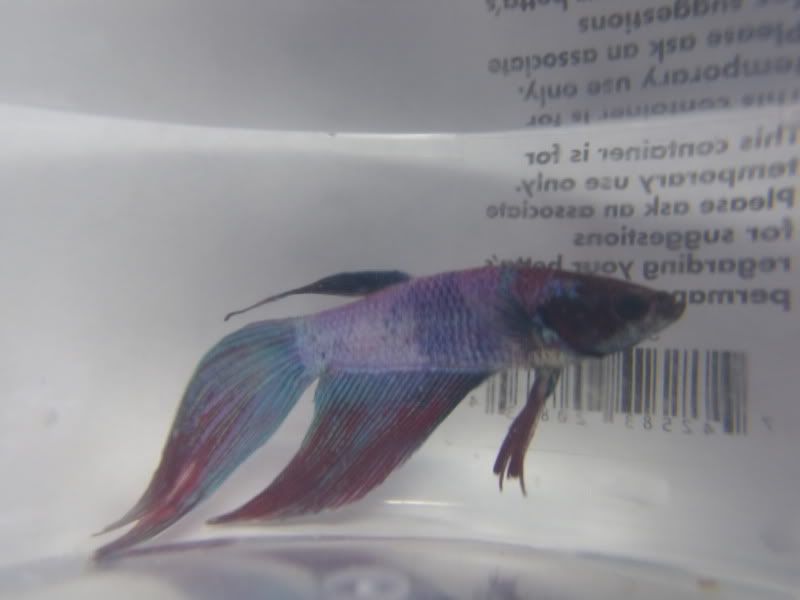 Today (Nov 29) Losing pigment in fins. Even less red, grey on top of head. 2 stripes turning clear on bottom fin. Body losing blue, looking more fleshy in color. All together losing pigment.