Wee! I finally decided enough was enough and got rid of all my nasty, hard to clean gravel. I opted for various flat aquarium (topfin) marbles :3 Alle loves them! As a Christmas gift, I got him a bunch of new plants, too, and a (bit bigger than) shot glass sized hidey cup to chill out in. He plays and plays in the plants now :3 I also got him a Marineland 10W heater, which keeps him at around 76-78!
Im also watching my boyfriends fishie, Crooks, whos live plants died, so as a special suprise I got him a few plants, too :3 (the ones on the right and the floating one), he loooves them!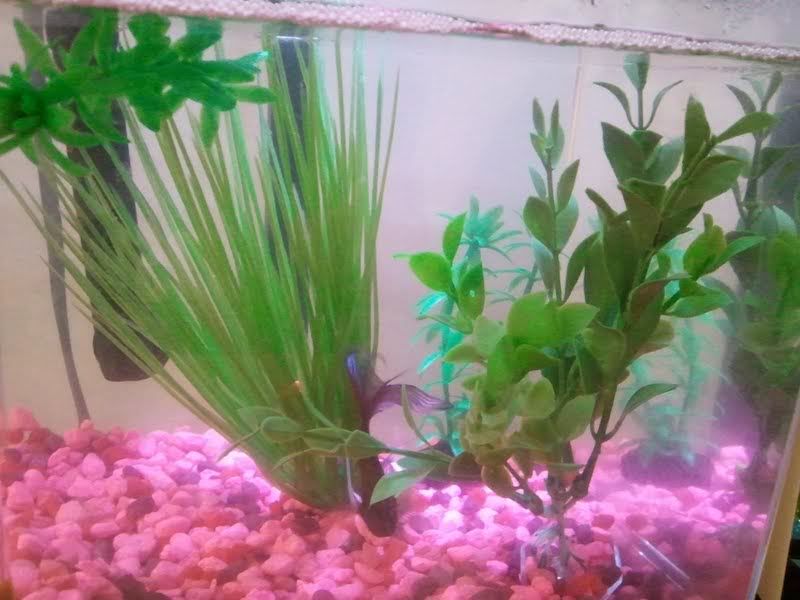 What do you think of (my) tank? :3? No, I dont have a filter. Its quite uselss so I never use it. :c
Sorry the pics are so big btw! Cant seem to resize..