Hey Everybody!
My silk/plastic plants FINALLY arrived in the mail, so I washed them off and re-aquascaped HongBo's tank! The tall green plastic plant had a few rough/sharp edges so I had to sand them down a lot before they passed my stocking test :P
Here it is before, with one lonely plant: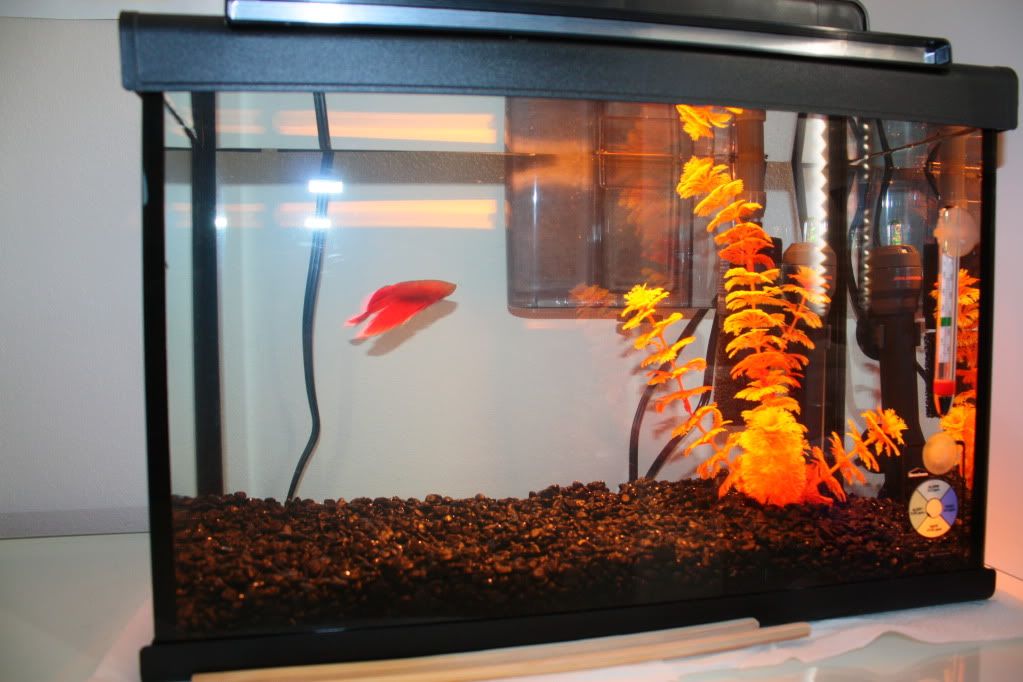 Then I gave him a cave: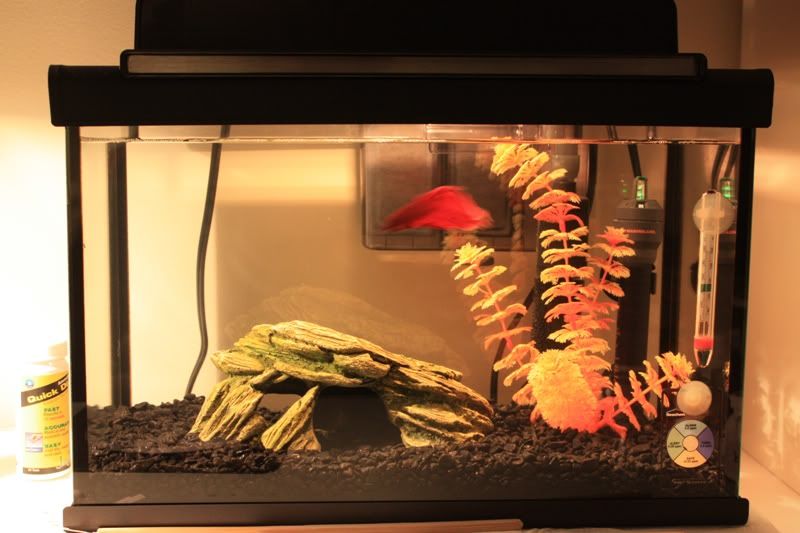 Then I added a bunch of new plants!