I was doing a mini shoot this morning and noticed that Quicksilver has what seems to be some sort of sore or infection on his side close to the base of his tail. It looks pretty deep when I look at it.
He's eating well and acting normally. I feed high quality pellets and frozen.
Temperature is 25*, maybe a little more. The room where I keep my fishies in is the warmest room in the house, so it depends.
Q's is in a 2.5g with Hydor mini heater, no filter.
I do waterchanges every five days, but recently I've been slacking because of school work ... I feel so bad about that.
For now I'm catching up on WCs, so I'll add some aquarium salt and BWE and keep an eye on Q's side. This guy has had a few bacterial problems before ... his dorsal had a bit of finrot and it basically fell apart. It's healed now, thankfully.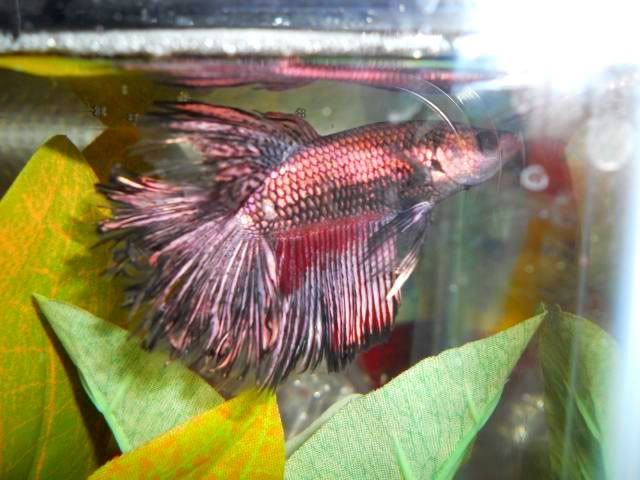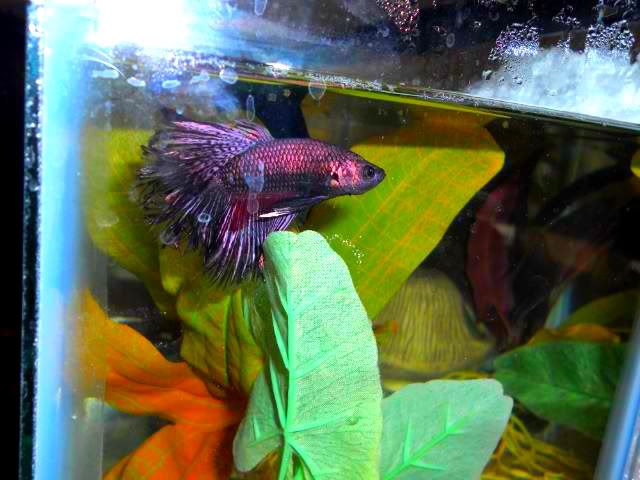 Opinions?