ok so im up at 630am and whats the 5 month old english staffy pup want to do? PLAY. he brings in about six toys and brgins throwing the around and leaping after them, shaking my 8 bay tank every time he throws him self on the floor to retrieve a rouge toy in and out of the room at high speeds the sounds hes making -shake head- the snorting and snuffling and the snap of his jaws, i mean hes a fair size pup hes about 15 kilo (33 pounds) at last weight in i mean the entire bed moves when he leaps onto it lol!
SO here's Gus the pup:
6 weeks and one day old when we picked him up: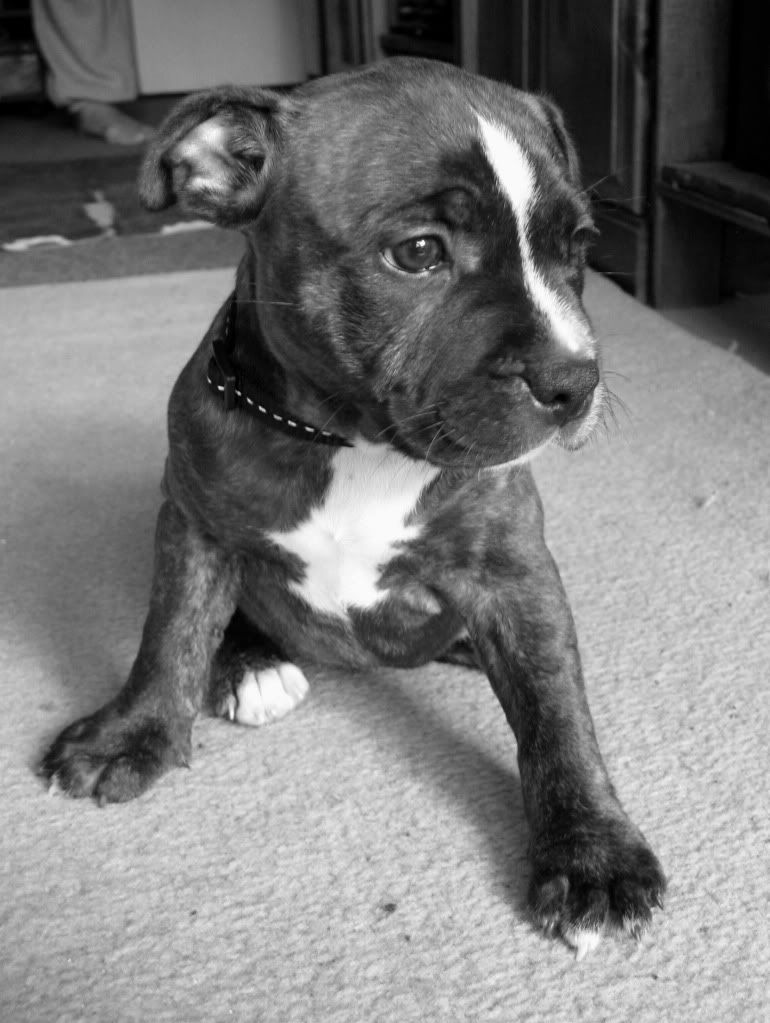 and here is him before xmas: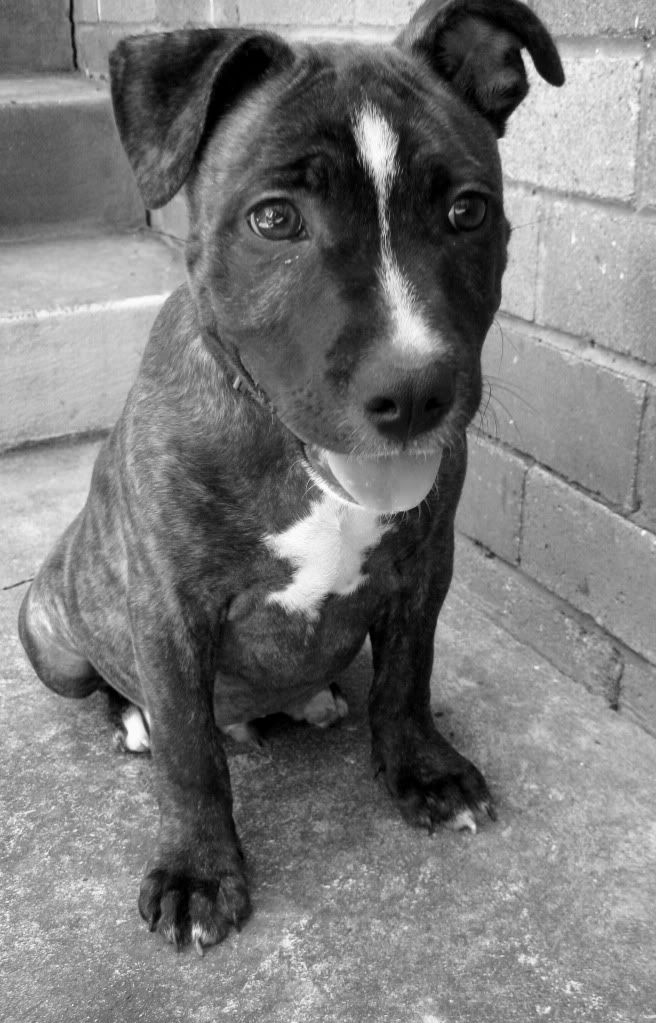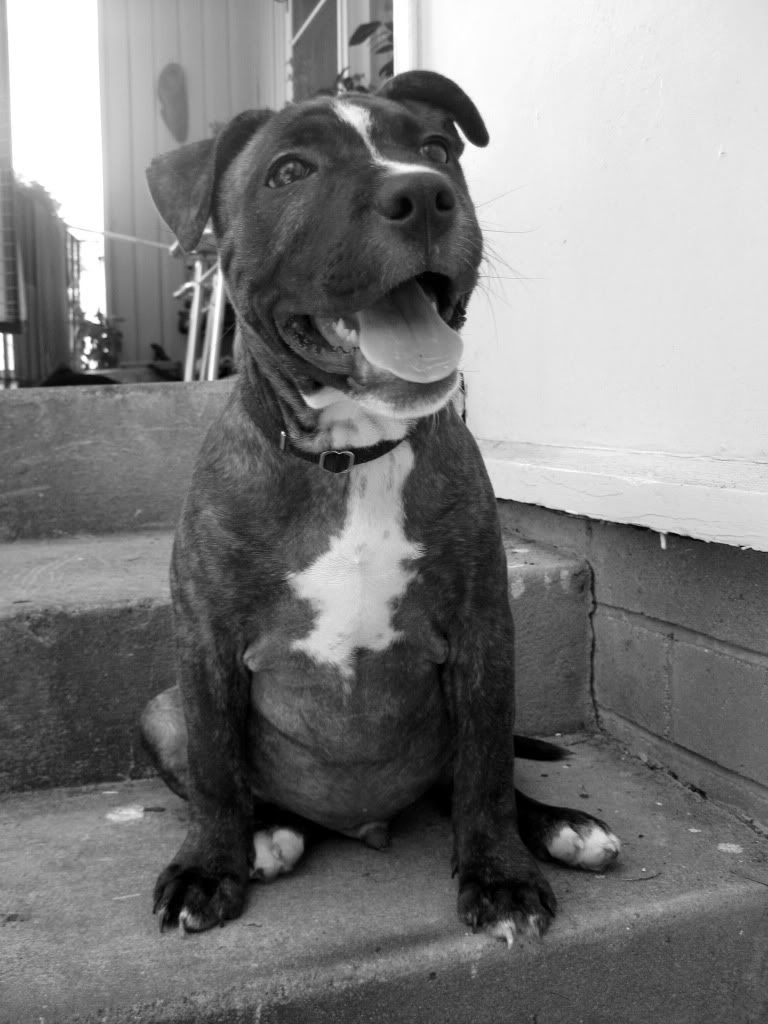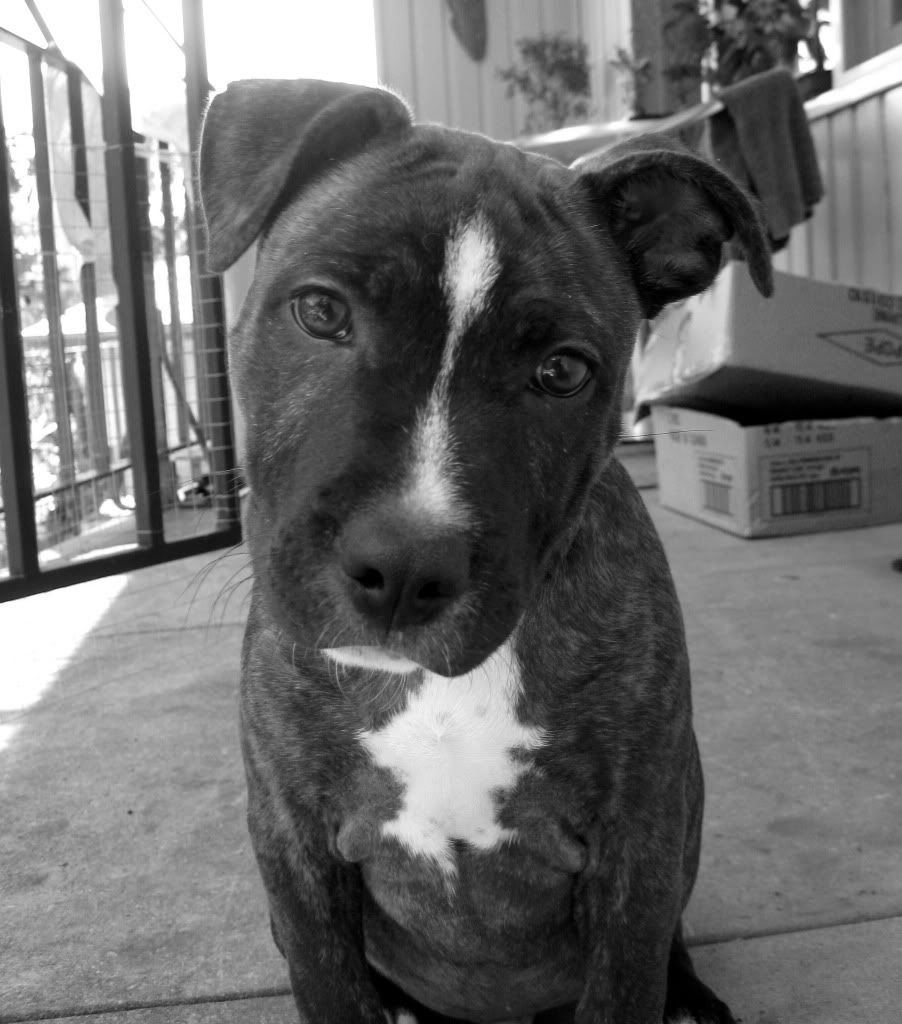 then after Simba (our just turned one yr old cat) has demanded his food at 6:30am and eaten said food comes in and DEMANDS pats and scratches. after hes had his fill he stirs up the dog, he smacks the dog in the face with a paw then takes off with the dog on his heels and runs under my bed. the dog cant fit under the bed slides to a stop head and shoulders under the bed urgh headache already!
Simba (we rescued him) is a ginger manx and was already named Simba, i sooooo want a little calico or something girl to call nala :)
Simba: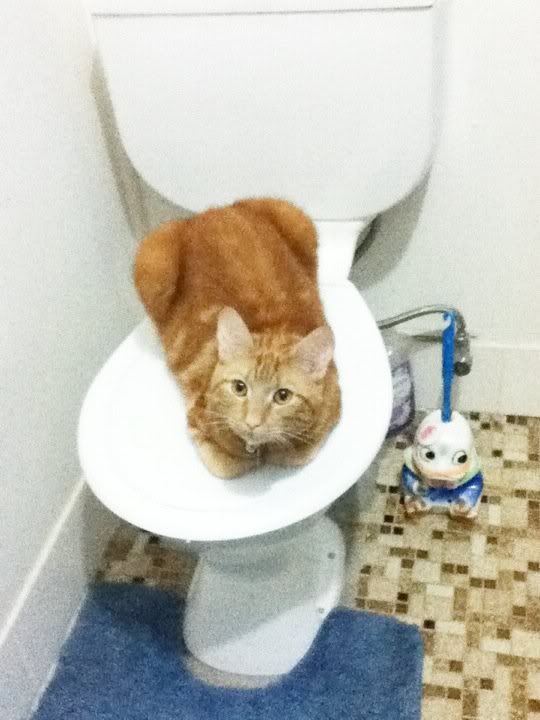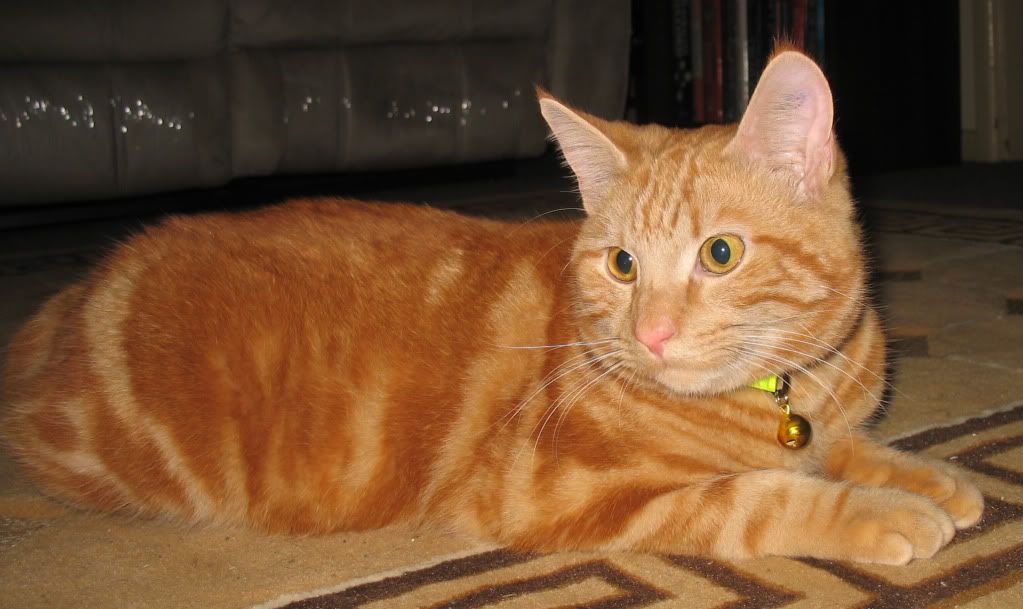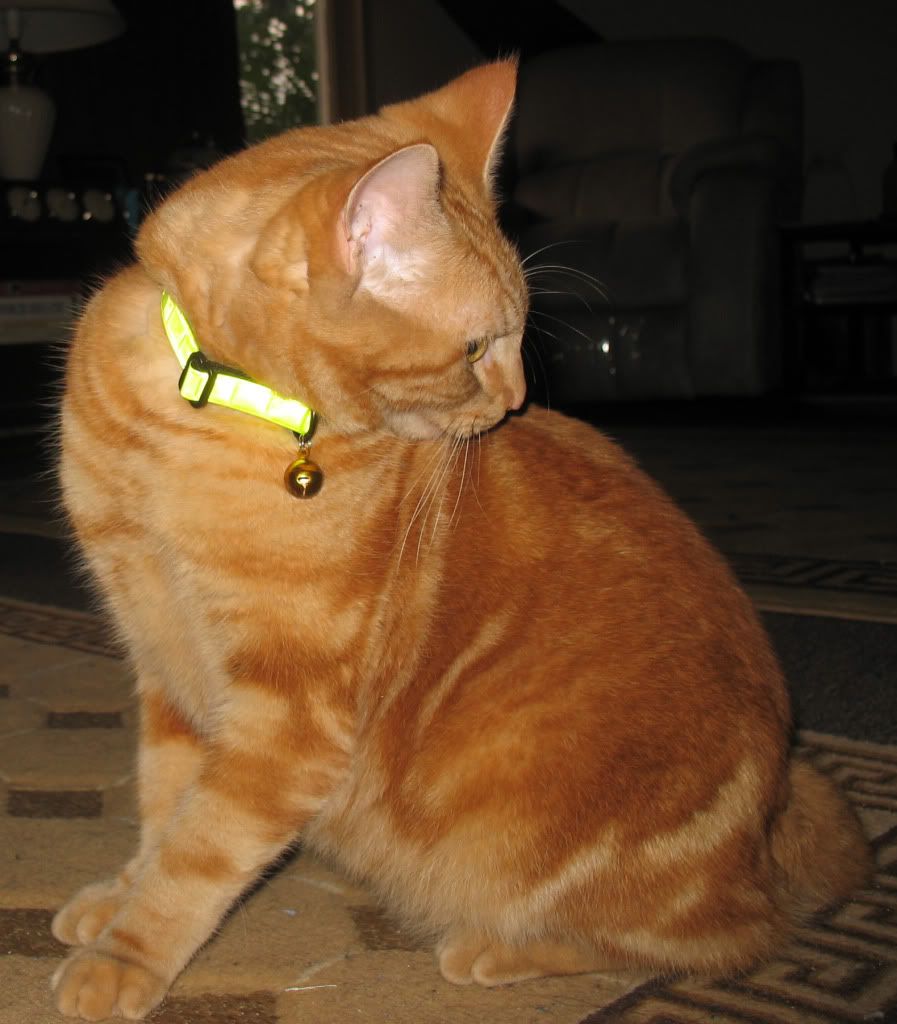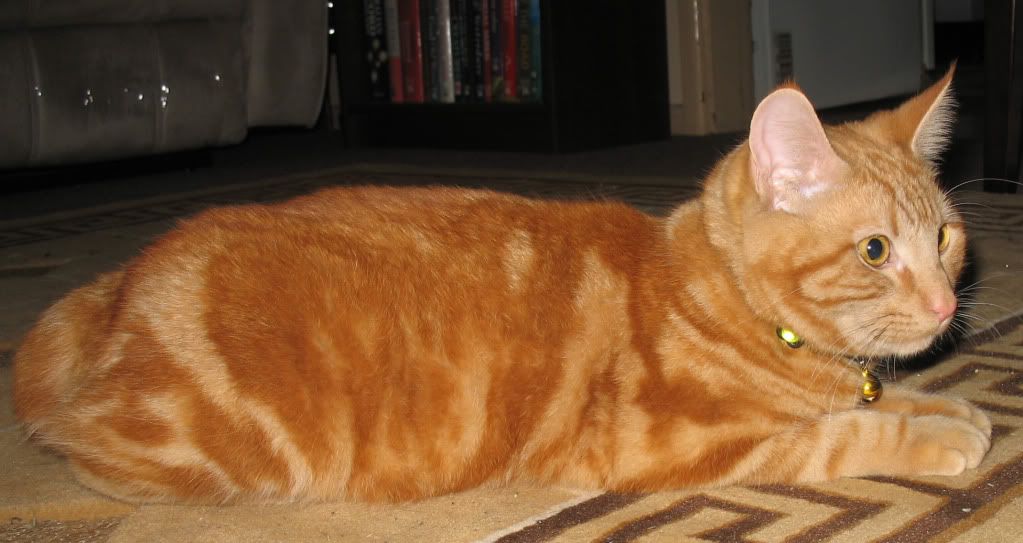 lol loves my lil kitty