So I went a little crazy in trying to capture my new boys on film. I have to say I love the ones my mom took of Kaida more. (Kaida picked us. He really is the cutest veiltail I have ever seen. Kalona...He's earned the nickname Captian El Poyo Loco AKA Captian Crazy Chicken....He's a bit of a whimp and I understand he must be terrified right now so I'm leaving him be...He nommed a little.)
Anyways enough of my bantering here are the boys!
Kaida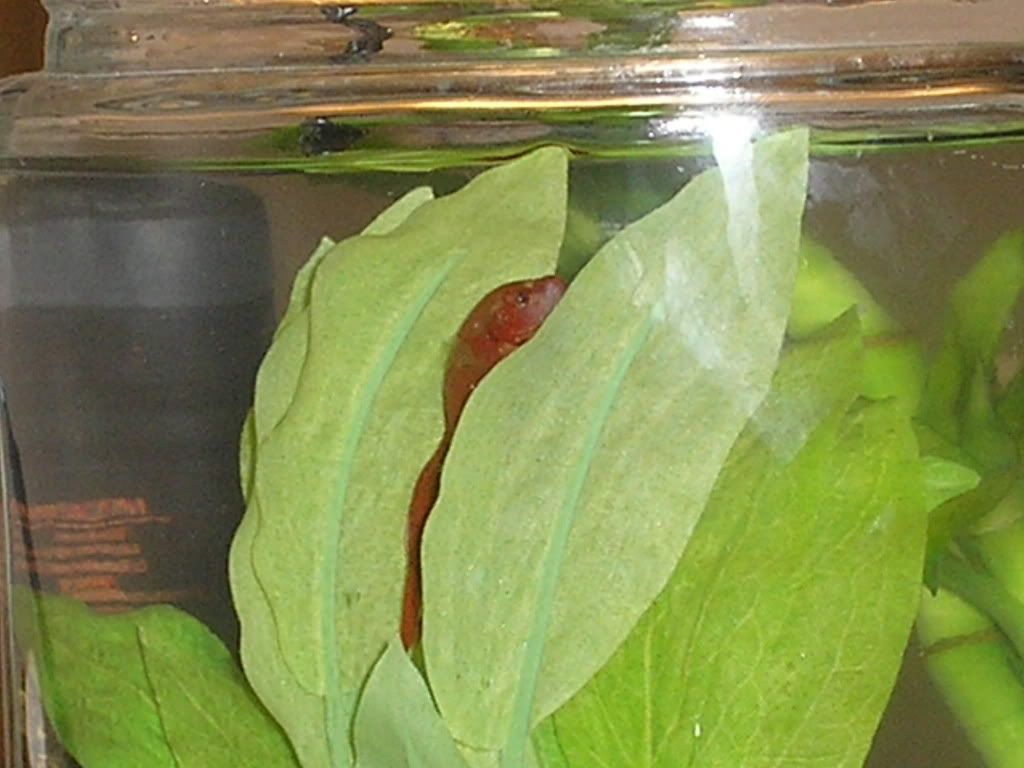 He is seriously a master of being cute.
Kalona mimicking him. (It was a pleasent surprise.)
Kaida guarding his Buddha.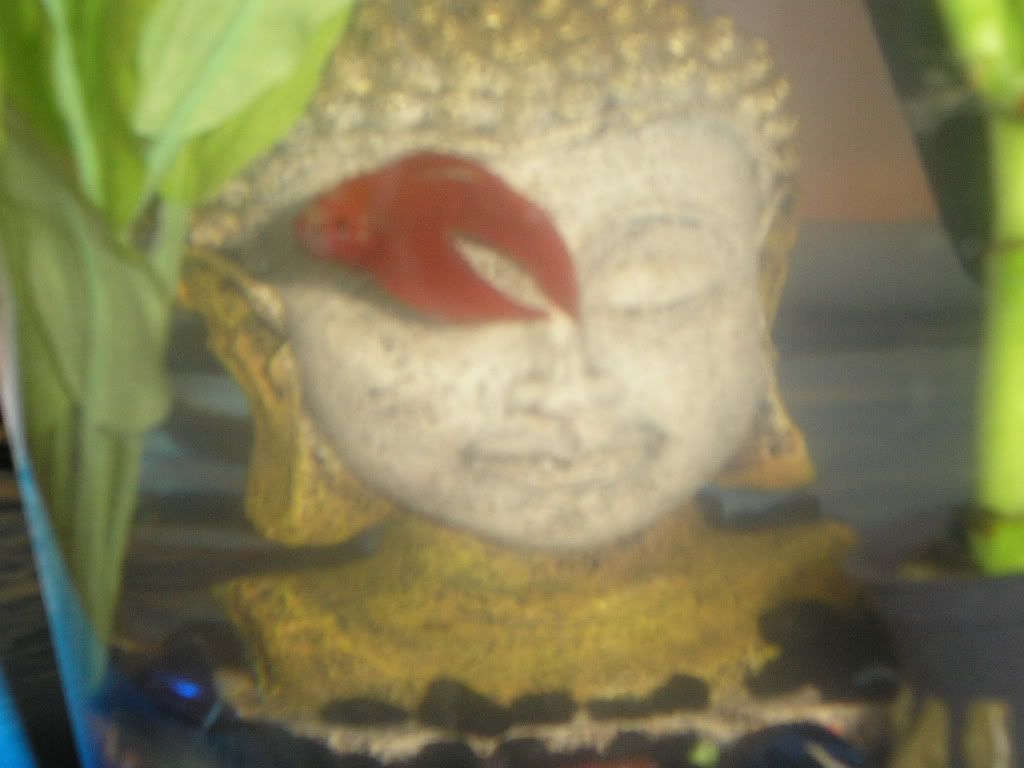 These are the only good ones I got of them. Kalona is really sluggish right now and he's probably shocked a little but at least he nommed....That's a good sign right? If he's eating he's okay? We got heaters for both of them so right now they're adjusting but what a difference!
So here are my boys. Thanks everyone for helping me, my mom and my dad for the tips that helped us make sure these two make it. Kaida and Kalona are so sweet and so docile. (Kaida is more explorative though.)