I don't believe I have made a photo post of my fish yet, so here goes.
Here is Cleo, my main man...My old man...My betta that has started again my betta addiction.
I started him out in a 2 gallon.. (no photos of the 2 gallon)
then moved him up to a 5 gallon.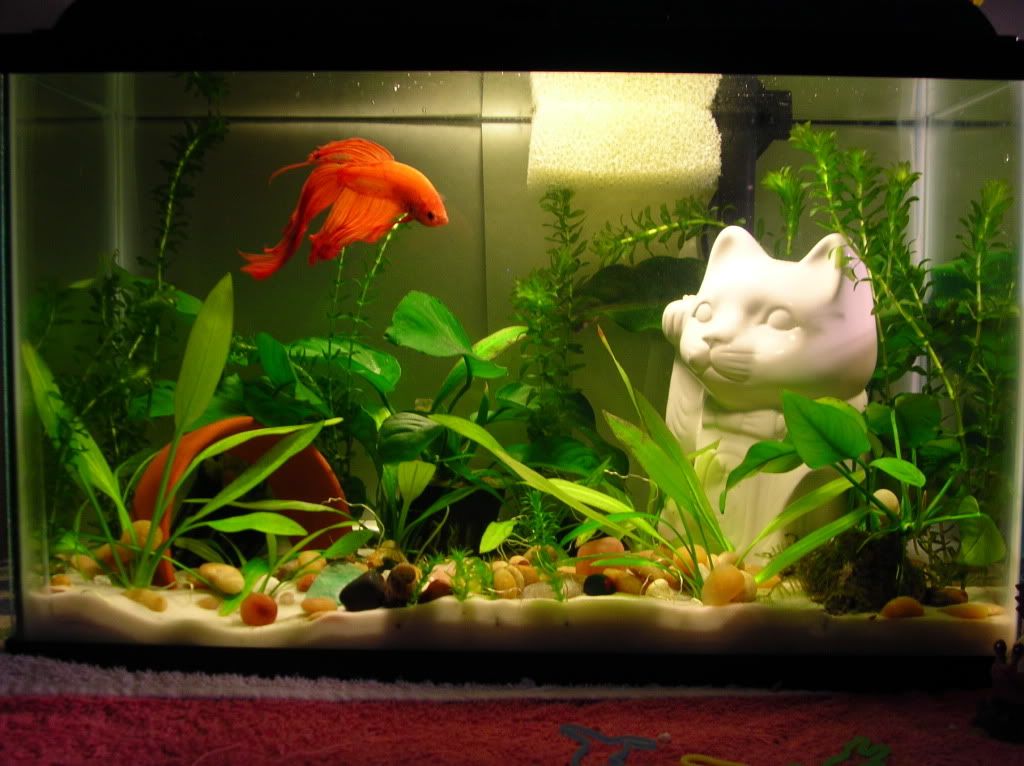 Because he is such a huge fish and made my 5 gallon look pathetic..I then moved him up to a 10 gallon, boy is he happy! Look at him go!
Nevermind the floating anubias, I need to get some rock to tie them down to.
After awhile I decided to get some snails...meet my snails...
nomnomnom!
I haven't named my snails yet.
My second fish...I Went to petco for a sponge to baffle and came out with this beautiful guy..Early Valentine for myself.
My nephew insisted I name him batman..so Batman he is.
He is currently working on growing his fin back so that I can move him into his 5 gallon setup.
There you have it. My aquatic babies.