Hi all
Well this morning Sam passed away. I got word from my uncle that he was dead when they woke up this morning.
I currently reside in Tokyo. Everythings been hectic since the quake but everythings essentially okay. I did go out of town for a short while in March when the reactors seemed really bad. I didnt know when Id come back so I decided to take Sam with me. He stayed in a business hotel with me for two nights. I kept him in a large tupperware filled with bottled water at night, and when traveling I kept him in this sealtight jar for kitchen ingredients that Id never used before. I had my heater with me so he had the heater on at night, but during the day I had to just keep the jar wrapped in a towel.
Anyway I got to a relatives house and I set him up in a small aquarium there. It was smaller and the heater kept the water at 30 instead of 28, but that was the only difference. When I returned to Tokyo I left him there at my uncles because down there everythings normal.
That was 3 weeks ago, so he survived three weeks but maybe through all the stress and sudden change in environment he just passed. I wasnt there but my uncle has experience with tropical fish so I know it was natural. He was fine up until last night and had made a nest too in the new aquarium. He was also getting old, I think 2.5 years at least.
Many members here have been really helpful answering my questions so for them I just wanted to post this and say thanks.
Pics:
Version 1
Version 2 adding filter
Final - cycled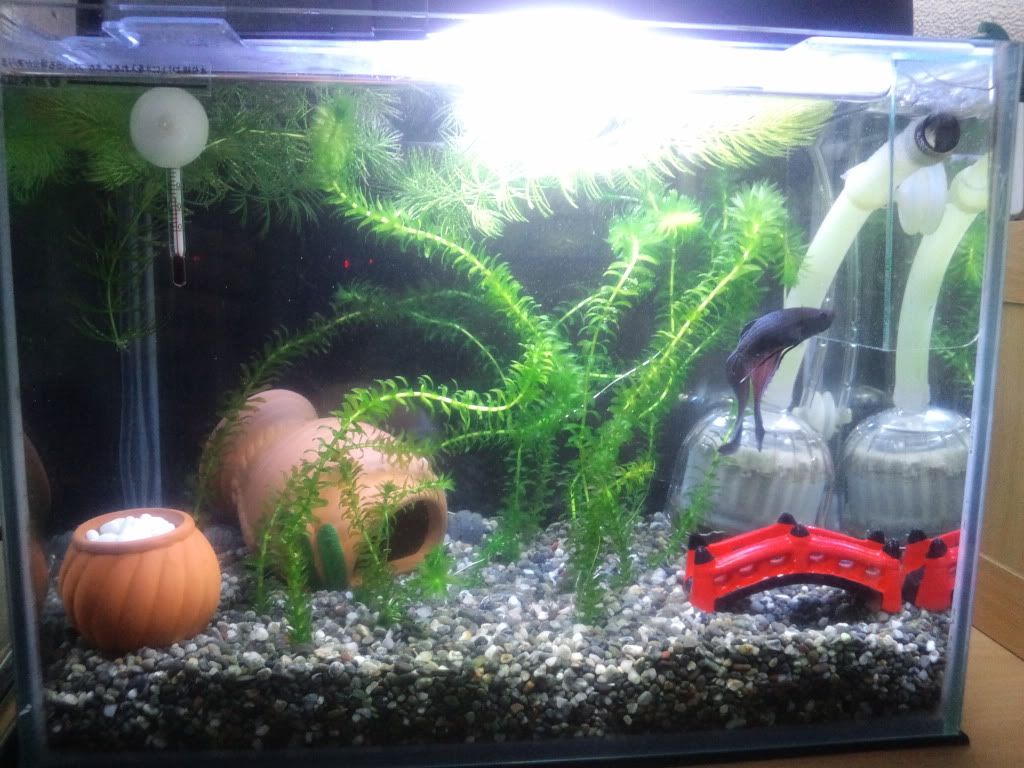 When I just got him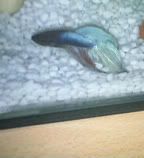 See you later bud,
RIP Sam