I ordered 12 Black Neon Tetras and 8 of their Pineapple Platys. Well the box got here today and I acclimated them according to liveaquaria's instructions and then as I released them into the tank I realized all of my Platys were just plain orange and at least half of them aren't even Platys they are Swordtails.
It appears they might keep them in the same tank or something because one only has tiny rounded stub of a sword like it's a cross breed but I suppose it could be a female and the ones who appear to be Platys could be females as well.
I'm just utterly peeved. I don't expect them to look exactly like the picture but at least looking similar and being the right type of fish I expect.
This is the picture for their Pineapple Platy.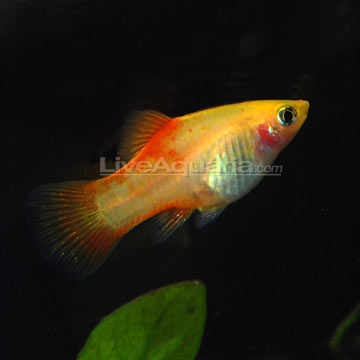 This is what I received today.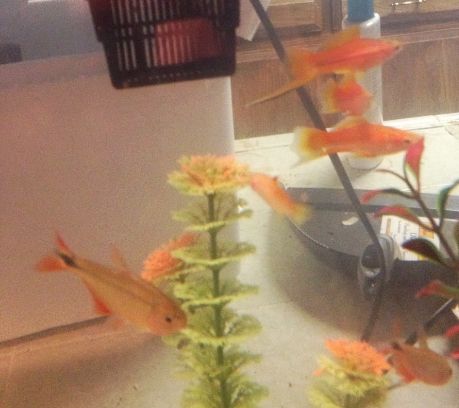 I sent their customer service an email in hopes they'll credit my account or something since I had planned on getting my pearl gouramis for the same tank from them next month. I also had two DOA black tetras but that wasn't as much of a shock as getting a totally different fish from what I ordered.