This is Yugi my two year old german sheperd/pitbull mix. He's my spoiled little pup and I got him when he was 10 months old from the Humane Society. He was very emaciated when I got him: I could see his bones and feel every one of them. He also had kennel cough. After bringing him home though we started feeding him and treating him according to our vet's instruction and here he is today:
When he sleeps.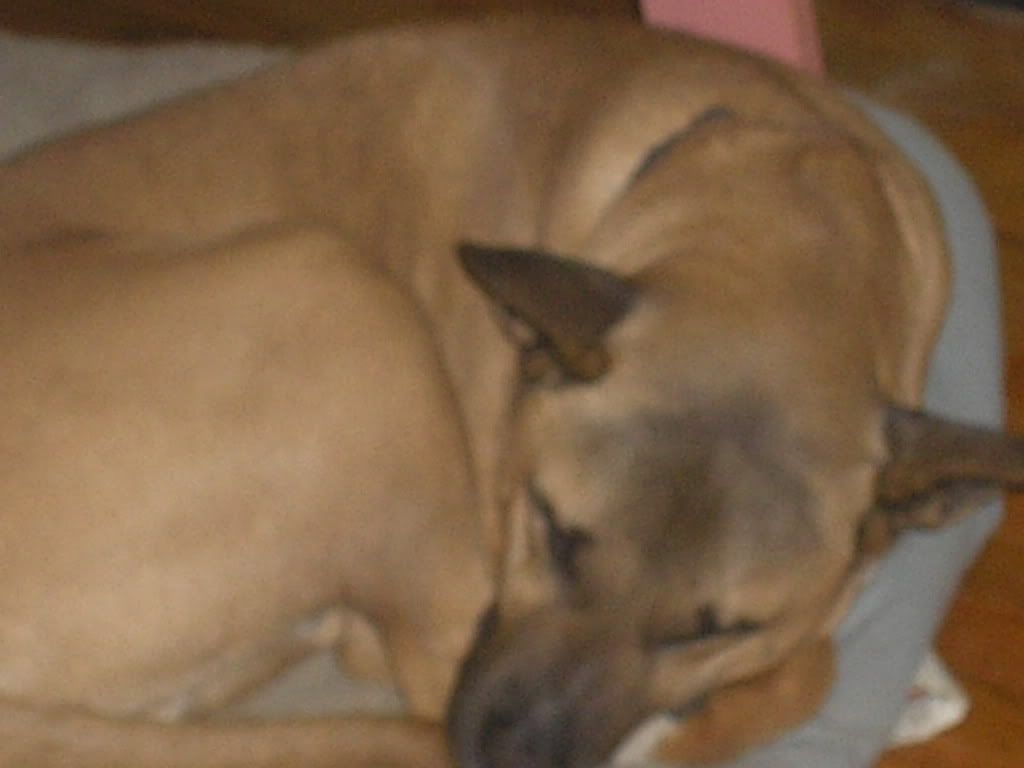 When he's posing for the camera.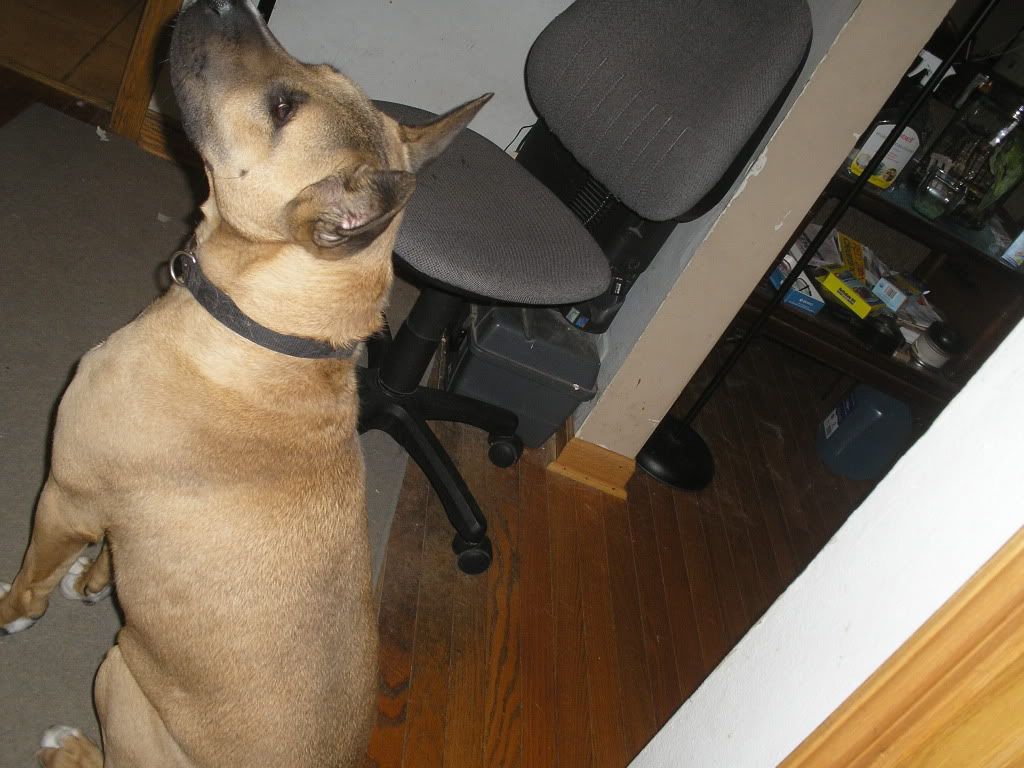 And before we brought him home at the shelter.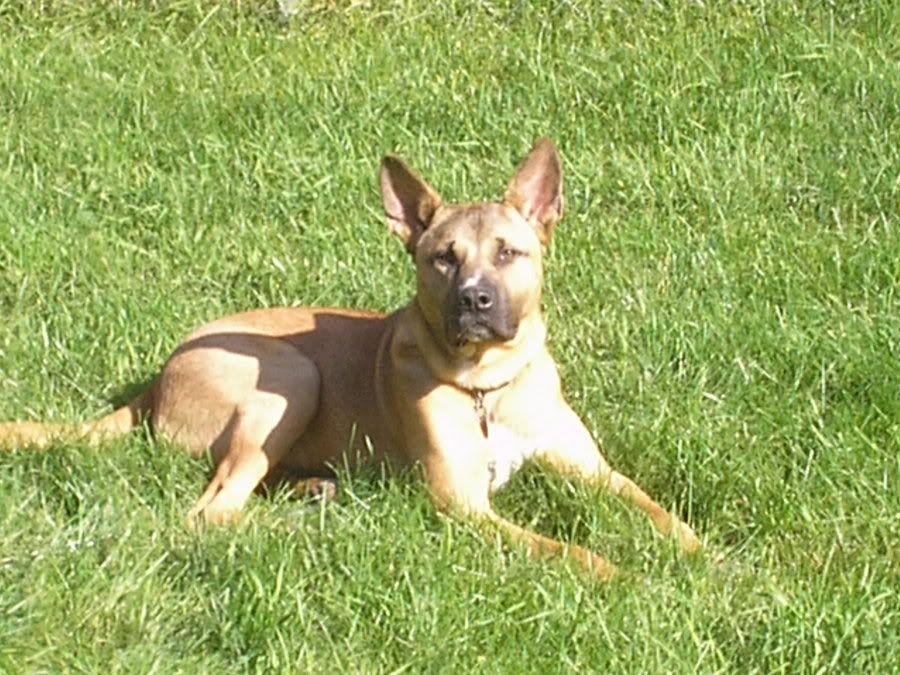 He also likes to get into my hobbies: