Ok so i told myself yesterday that i wasnt going to get anymore fish!.
well that went down hill wen i wnt to the pet shop to get stunnah her dog roll and i ended up walking out with 2 new gurls & NO DOG ROLL!!..Ahhh so had to stop off at the next pet shop which was lucky cos they didnt have any fish lol so picked up my dog rolls & headed off home then OMGS passed of of my old local petshops lol and had to stop in lol and was soooo tempted to buy a blue CT but instead i walked out with the most gawjuss pinky colored female who i called Angel!..:D
The 2 No New Ones & Speedy are from the same place..
Angel
No Name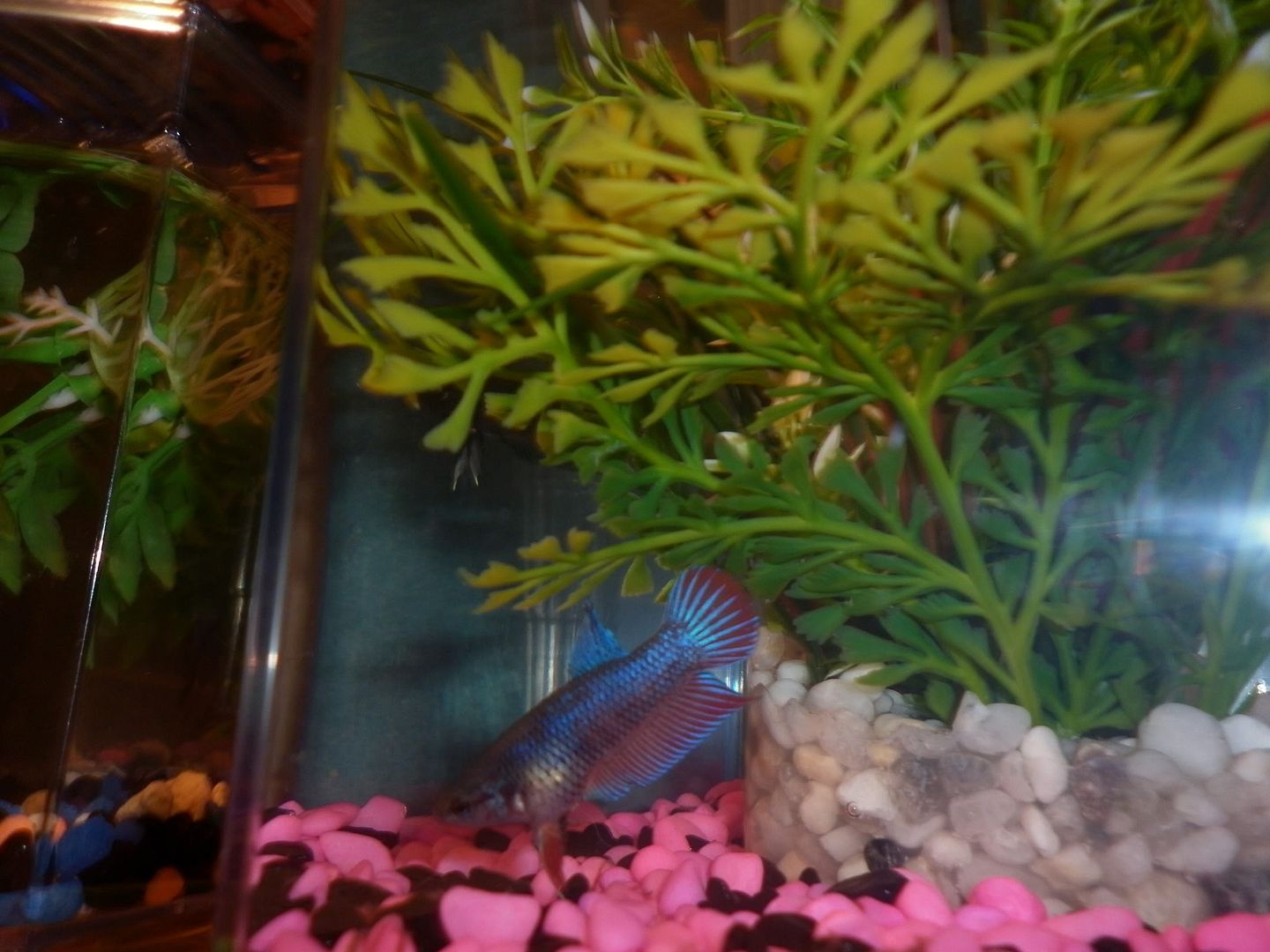 No Name