I went to petsmart for a female betta and upon getting to the section i notice teeny tiny female bettas. They were only about an inch and a half excluding their tail. I noticed a really cute red female and next to her (the tiniest one of all at no longer than 1 1/3 inch body length not counting tail) an adorable blue cambodian. I fell in love. She was really active. Then I looked over and noticed a cute black mustard gas female giving me the stare down. She was one of the biggest ( still not super huge. about 1 3/4 inches) i told myself no but there was a connection that i couldn't deny!
So I left with 2 females. The Mustard Gas female named Paradox and the little one (nicknamed "Little Bit" for now) are all nestled in now. They both eat easily though Paradox flees from the surface when my hand is over her.
This is code name Little bit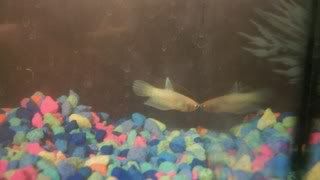 She is very bold. She isn't scared of Lyla at all. Lyla is like 2x her size. She loves blood worms. She eats them up. She doesn't stress easily and she's a strong little thing. I've had her for no more than 2 1/2 hrs and i love her to death!
Blurry size comparison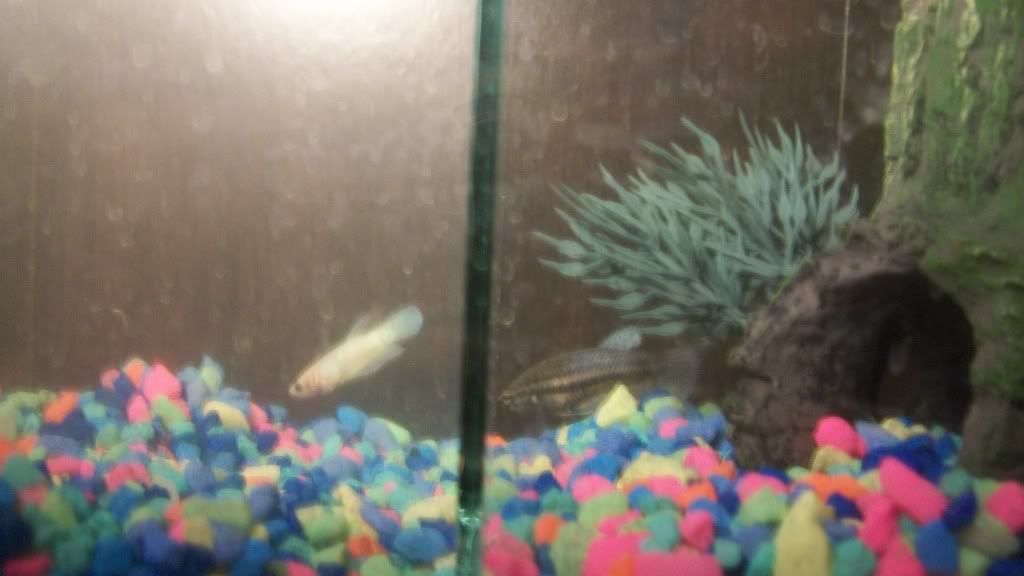 Clear-ish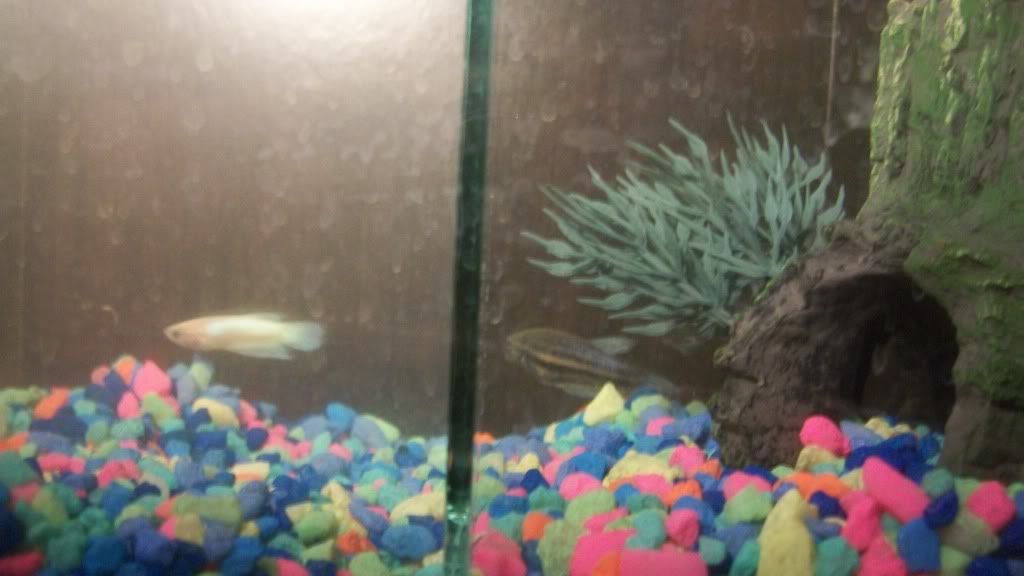 This picture was an accident but these are Paradox's colours
Really big pictures D: Im sorry 'bout that :p