I find it super hard to get decent pics of my bettas, but I finally got some worth sharing.
Here are my guys!!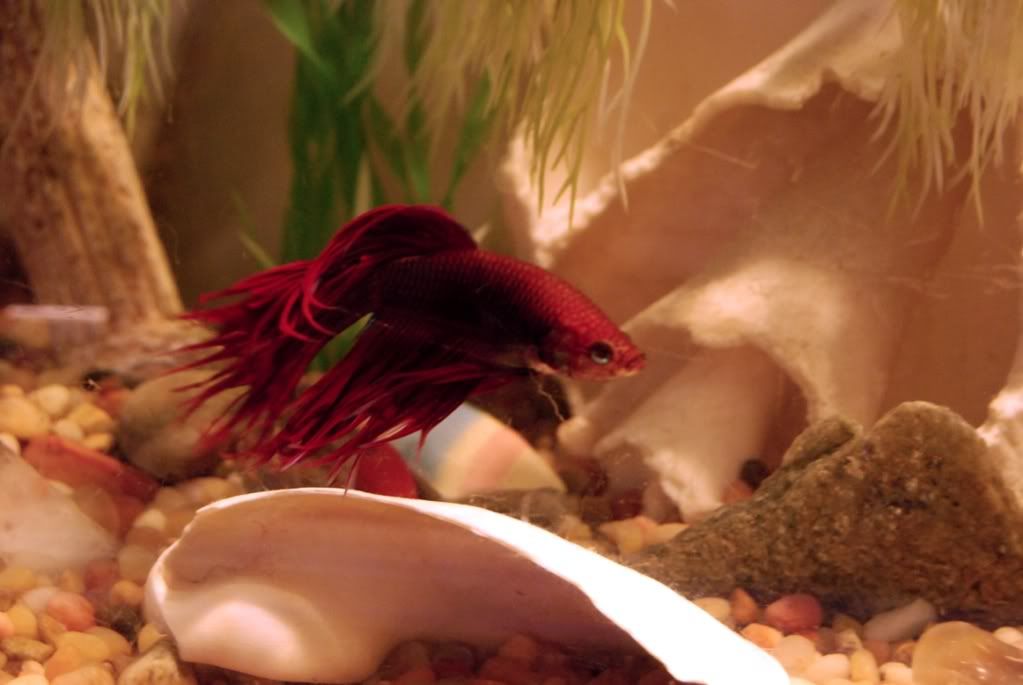 This is Levi, short for Leviathin, because he thinks he's hot stuff. He's my second betta ever and definitely one of my favorites. I've trained him to recognize his food containers and he always comes over to see me when I put my face to his tank. :) He harasses the snail in his tank, but in the end he's kind of a lightweight and doesn't end up doing any harm.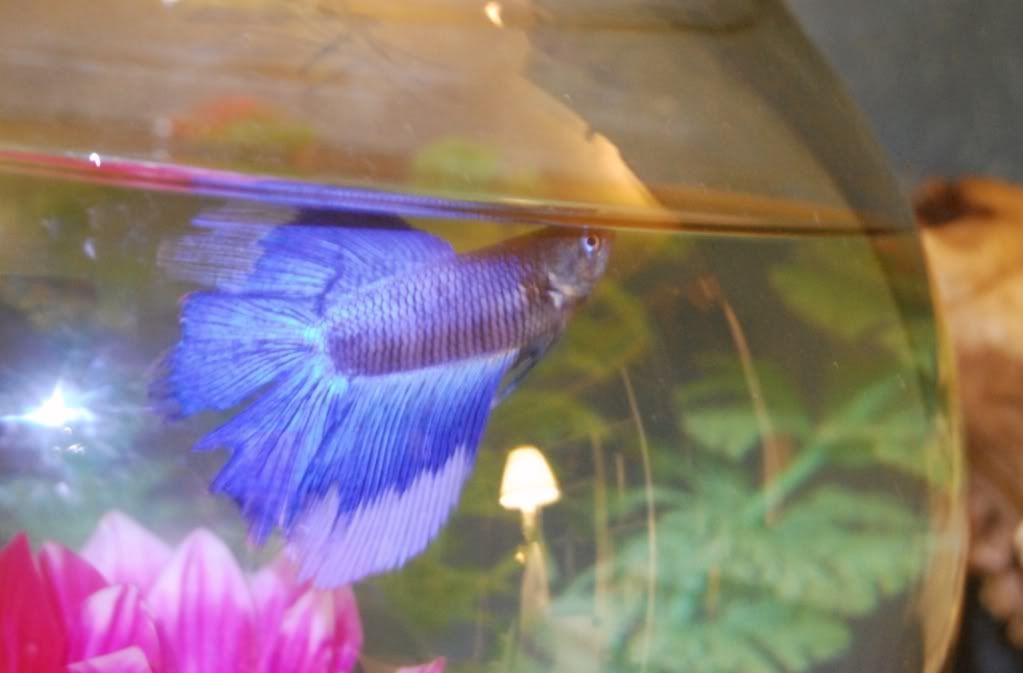 And here's Irwin! Named for his crocodile-like stripes, which faded when his health returned. I rescued him from really pathetic conditions. While he was in his holding tank when I brought him home, he jumped out and damaged his beautiful tail fins. :( But now he's a happy clam, swimming around his bigger tank, being super pretty (even if he is a bit damaged). :)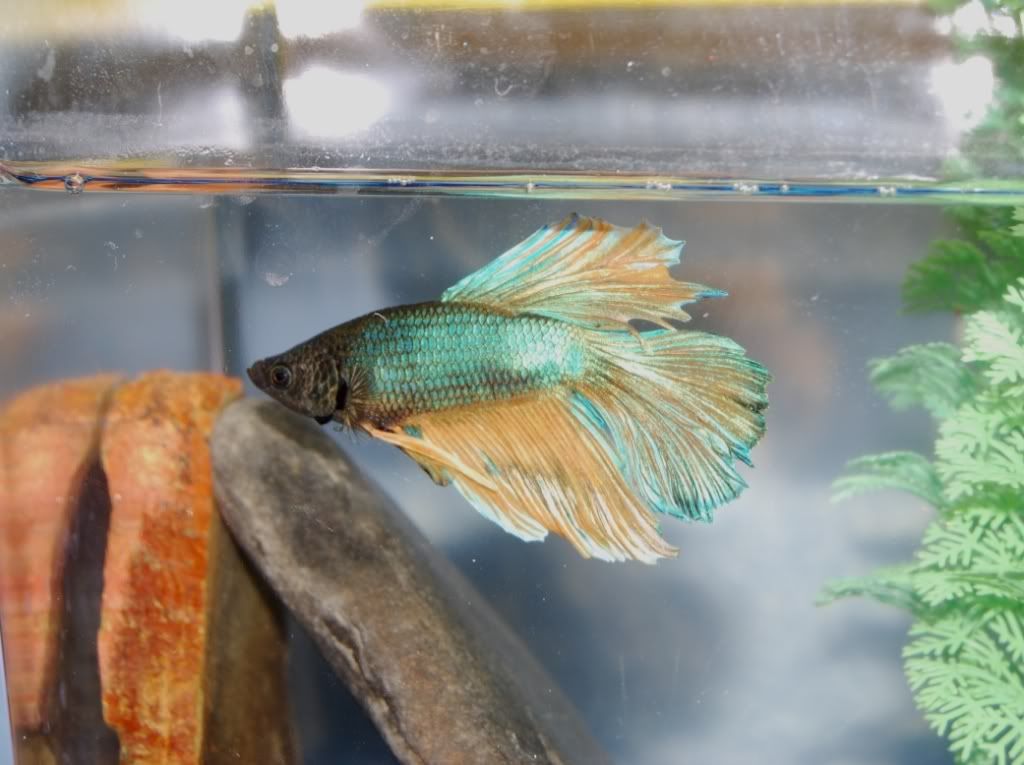 And here's the newest addition: Boreas! He's a present for my boyfriend, since he's never had a pet of his own before. Boreas is another pet store find, and boy am I lucky to have found him! Look at those beautiful markings! When my boyfriend's new house is all set up and ready to be inhabited, Boreas will live in a 10gal community tank. <3 He deserves it.
Thanks for looking!! <3 Feel free to share your pics of your new/old bettas, too. I love these fish.