I took these tonight so I figured I would post them up here :) Excuse the crappy photos, we're new to all this and the cameras not that hot!
This is Venom. We took him home 2 days ago, tonight he moved into the 5gal. I hope to have a 15-20gal by the end of the summer for him and 2 more friends (or 3 if I get a 20gal). But for now, he was kind of an impulse buy although we are planning on picking up a pair of males from a breeder in August.
Anyways, Venom! Watching our water with this boy. Heater goes in tomorrow, and we're looking for sponge filters nearby for him. The deco is from my holding tank so it's not the prettiest lol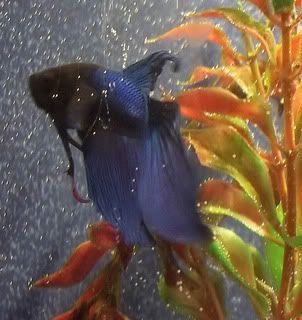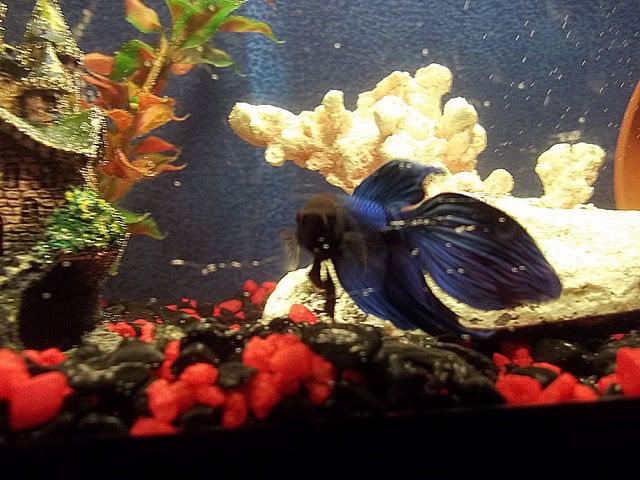 Oh and if anyone can tell me, does his color have a name?