When I decided to get a betta I started researching. All I had ever seen over here were red VT's and mud coloured females. I vowed to get one that was a lil more unusual and set my heart on a black and red CT.
On going into my local Tropical Fish shop what did I find but a black CT! I was so excited! Then i noticed a lil VT in the row of tanks below him, darting about and flaring away merrily at anything. The guy who owns the shop said if i was interested in CT's he had about 10 more up in quarantine that would be down next week. I decided to wait and see what they looked like before jumping on the black boy. But, when i got home, all i could think of was the little VT I had seen and how characterful he had seemed. After several days of arguing with myself that I had decided on a CT my heart won out and I went back and was relieved to find they still had the VT who had caught my eye!
Technically he isnt my first boy as I had one years back in a community tank, but im counting him as my first!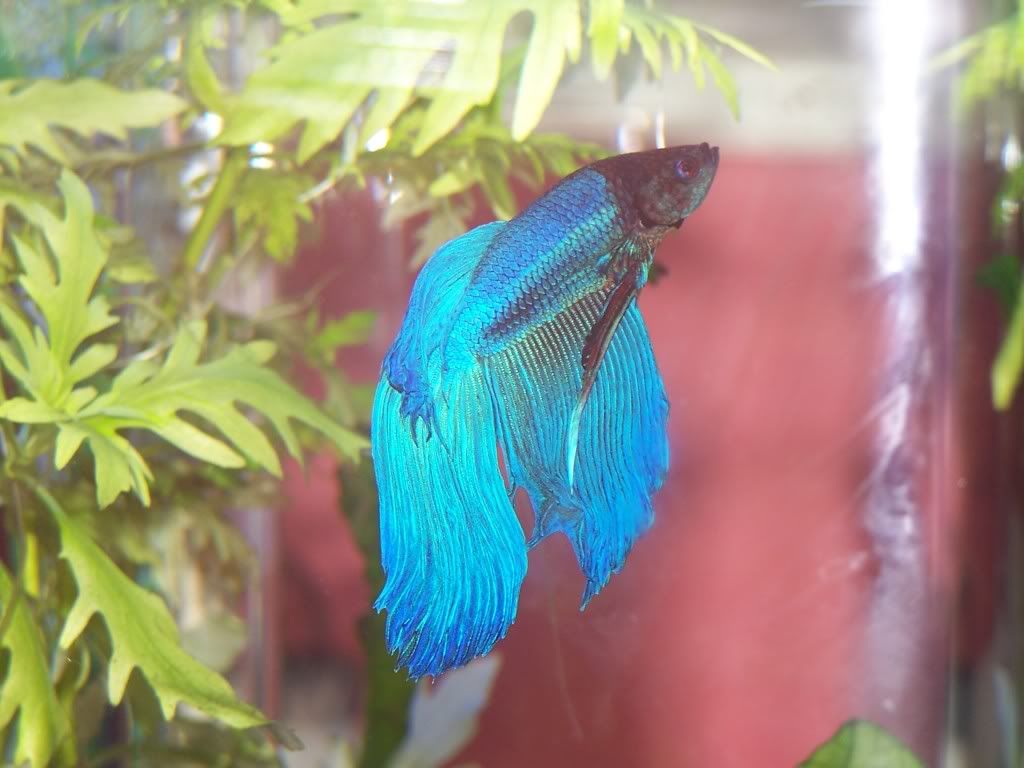 He seems really chilled out, while i had his tank open yesterday adjusting the baffle i have on the outlet he was up swimming all around my hands.