...directed by M. Night Shyamalan? LOL
I've finally finished fixing up both my 5 gallon tanks to welcome Skittles and Starburst from Thailand sometime next week-ish.
This is MeiLin and Starburst's tank (Ladies' tank):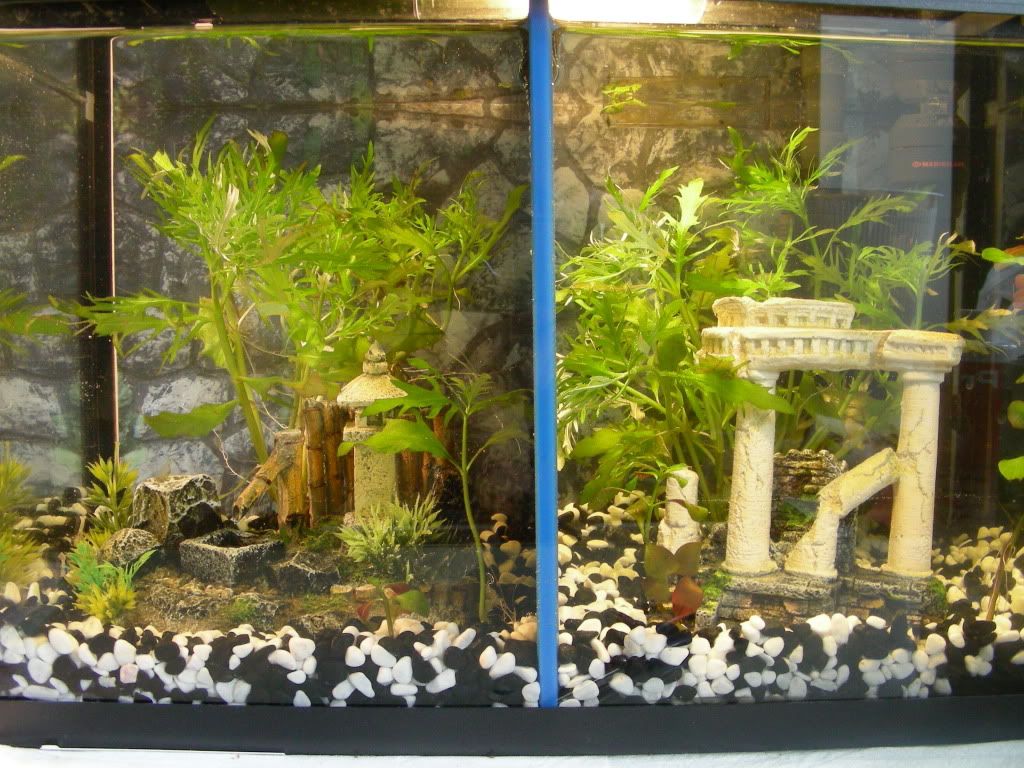 MeiLin has been placed on the Grecian side and Starburst will go on the Azn side.
This is Lelouch, Skittles and James' tank (Men's tank):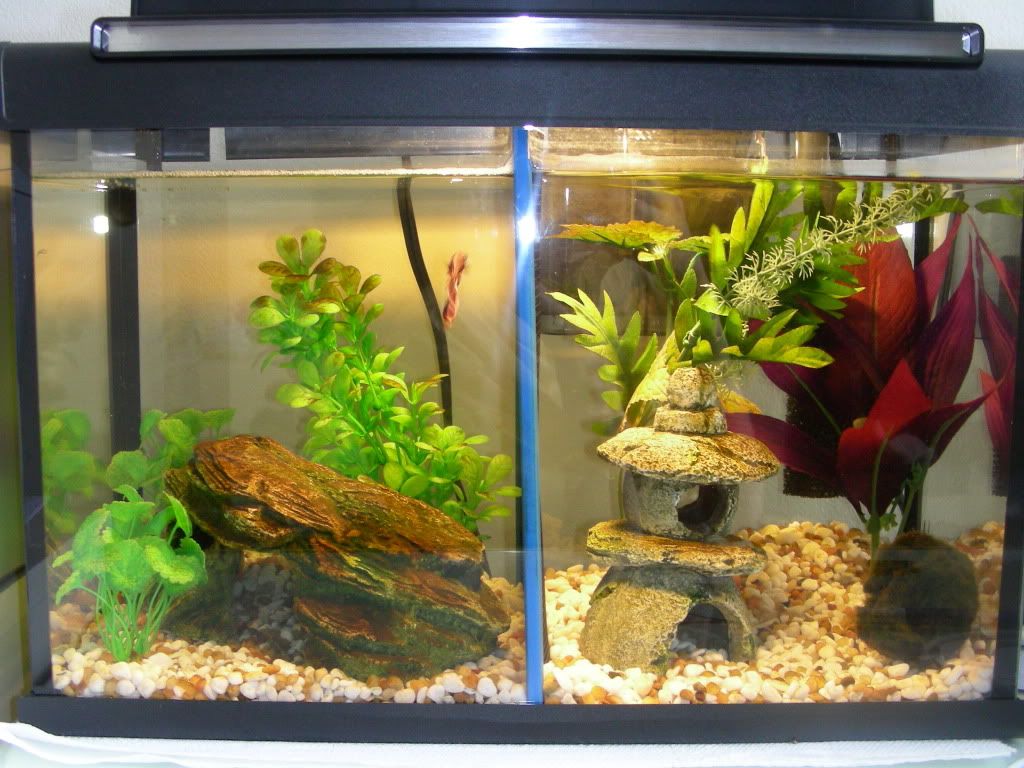 Lelouch is already living in the left hand side, while James is on the right and soon to be joined by Skittles. (James is the mossball, lol)
I did all of this today, *PHEW* it took me a good 3 hours xD!
~Please Enjoy~