so i went and hunted down a heater this weekend, and my tank is now a steady 78 degrees. and i treated flair, and he's back to acting normal. pierce is fine now too!
well, upon buying a heater and looking for some plants for the honies, and i wound up looking at the bettas at walmart... obviously.
and there was this single pink lid among them all, this one little female. i've never seen a female and was like,
well i can't leave you now can i. so she comes home with me, and i put her in my two gallon tank, and when i got her she had these huge horizontal stripes. and i knew that meant she was scared.
but after putting her in the tank with a little ceramic fixture and a plant, as well as the old heater that can heat the two gallon (and not the ten gallon that pierce and flair have) she has been fluttering around all night, and chasing her food around the tank, and i discovered some vertical stripes on her about an hour ago (: which means she's happy?
anyway. she's a whitish purpleish color. and she's really tiny. i was thinking of naming her pixie, or trixie, but i can't choose. what do you think?
also, some new pics of the boys: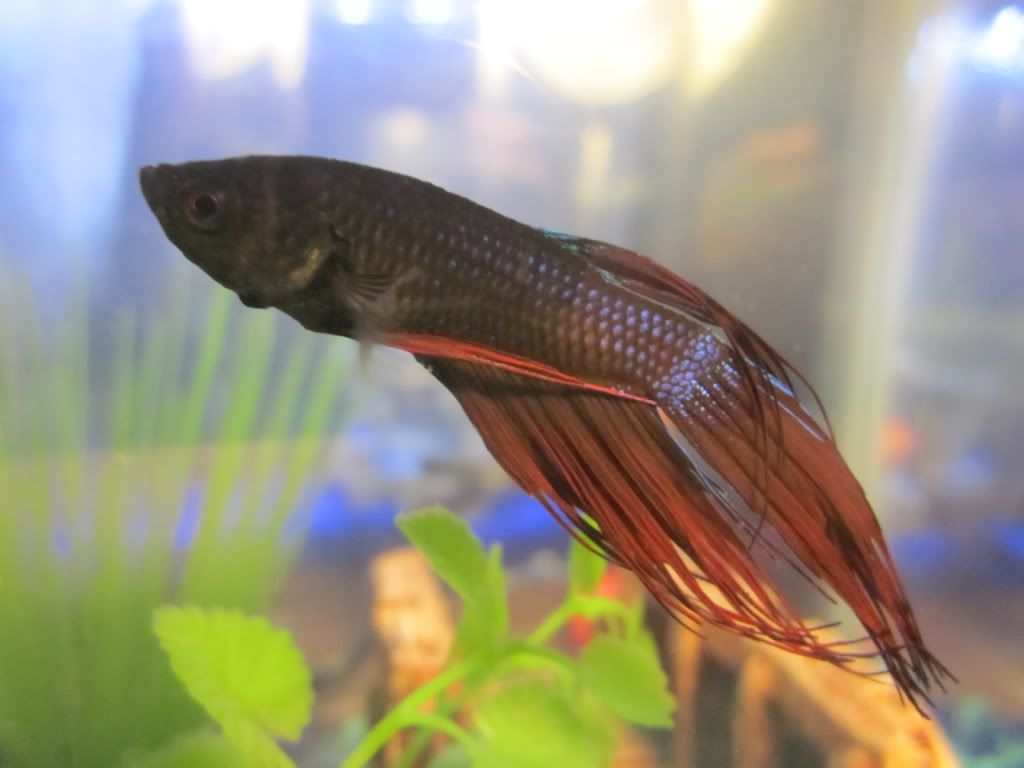 pierce, showing off his gorgeous electric blue scales. i think he was a little sleepy.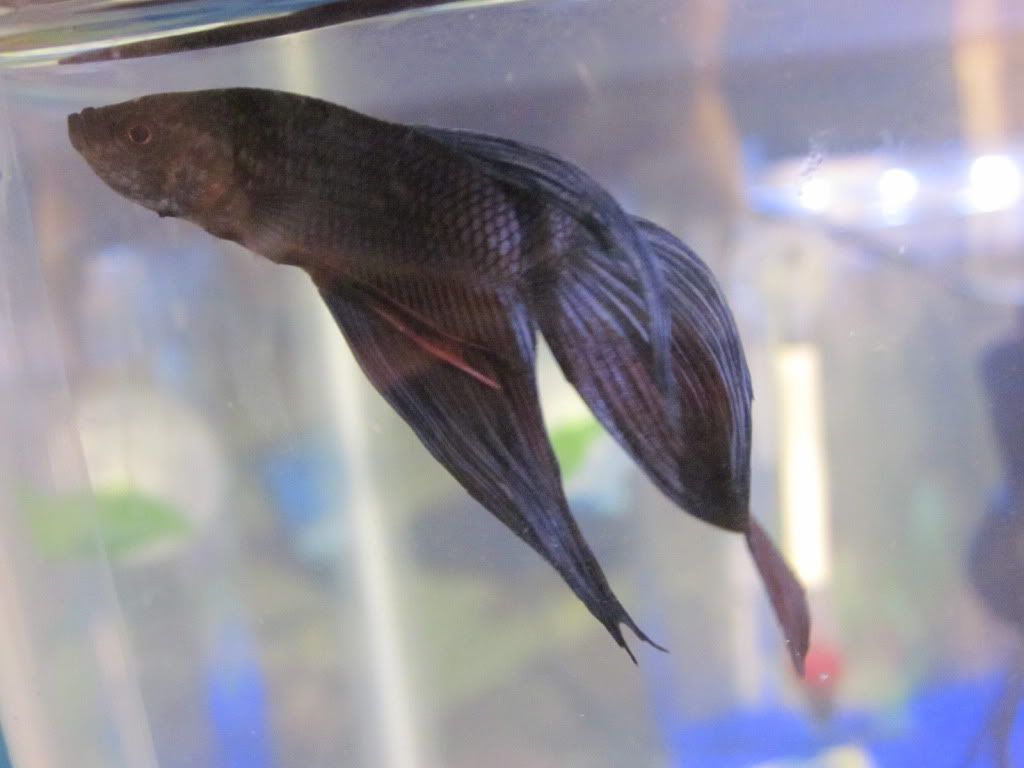 flair, snagging some attention for himself. feeling better after the other day's scare (: