Newb question, fin melt? Mine's top fin looks lumped together at the tip and pulled down some. The housing he was in at the pet store was horrible and unkept. Really would like to get it fixed since it seems to be weighing his fin down.
(Yes I know he needs a better home) but for now in a 1gal, water treated, temp 79-82 depending upon time of day, 50% change every other day, 100% change every four days. He swims fine, eats too like a hog and is spunky.
Just the fins look a lil shredded and the melting? on the top one that I would like to fix. Any suggestions how? Never heard of melting fin until I saw another post on the forums here and the pics look similar.
I can't really get a good picture of it currently, but any info would be appreciated!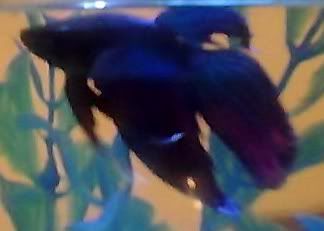 Also, VT correct? Can't get him to flare right now, he rather play with his reflection lol