Here are just acouple of the better pictures i've gotten of my boys. My camera doesn't always work right (its a bit older and has been dropped twice) but when it does it can turn out some pretty good pictures.
Here is EP (short for Epilepsy) one of my HalfMoon males. Parts of his fins have been torn up, which is why he is sitting in his QT tank.
http://i137.photobucket.com/albums/q...eese909/EP.jpg
This is Quem, my Veiltail boy. I've only had him for.. almost a week now. I just through he was too pretty to leave behind.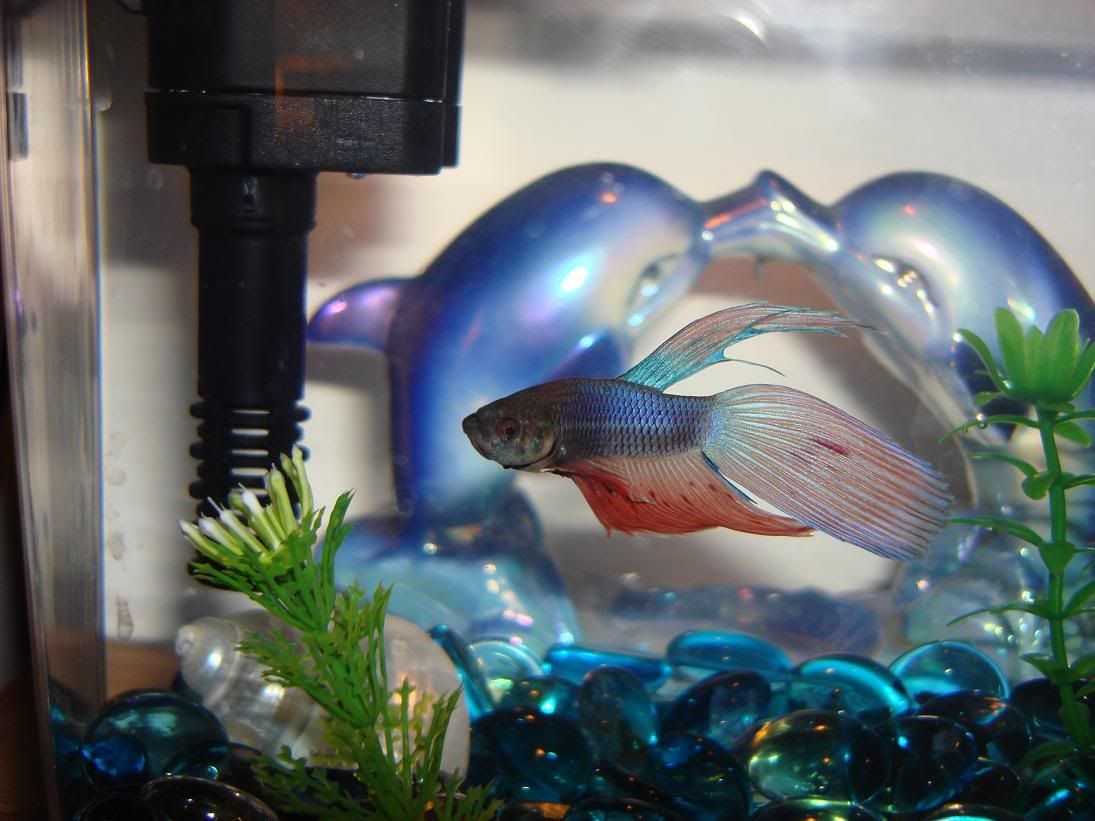 http://i137.photobucket.com/albums/q...9/DSC07796.jpg
Psych!, my HalfMoon boyfriend lol. I got this guy on Valentines day. He's almost died on me twice, but he pulled through. He LOVES attention and gets upset when he doesn't get it. He even lets me pet him. :) (he's also my avvie) He also is being treated for his ripped fins.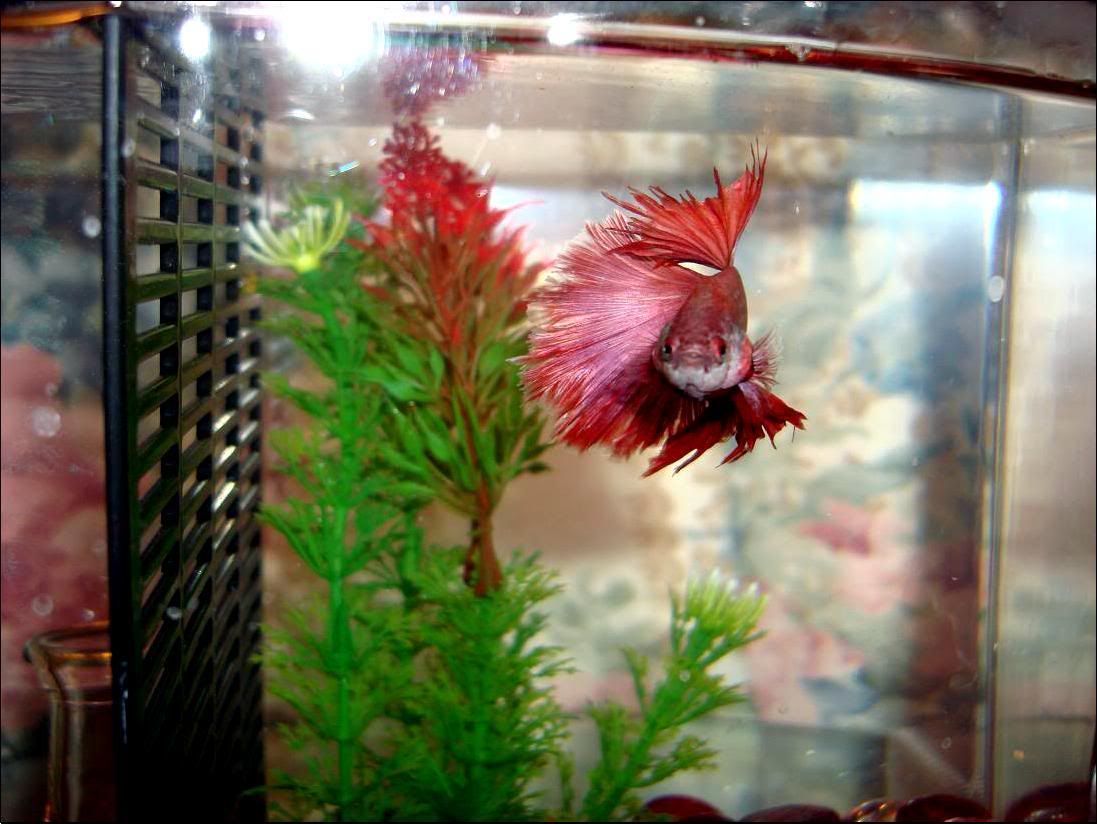 http://i137.photobucket.com/albums/q...09/Psych-1.jpg