So I picked up this guy (and four others) at Petsmart to put into a divided 20 gal today C:
The other three are in good shape, but this guy has had some trouble. I can't tell if he's nipping at his fins or if it's fin rot.. either way I'm hesitant to put him in the tank until I know for sure.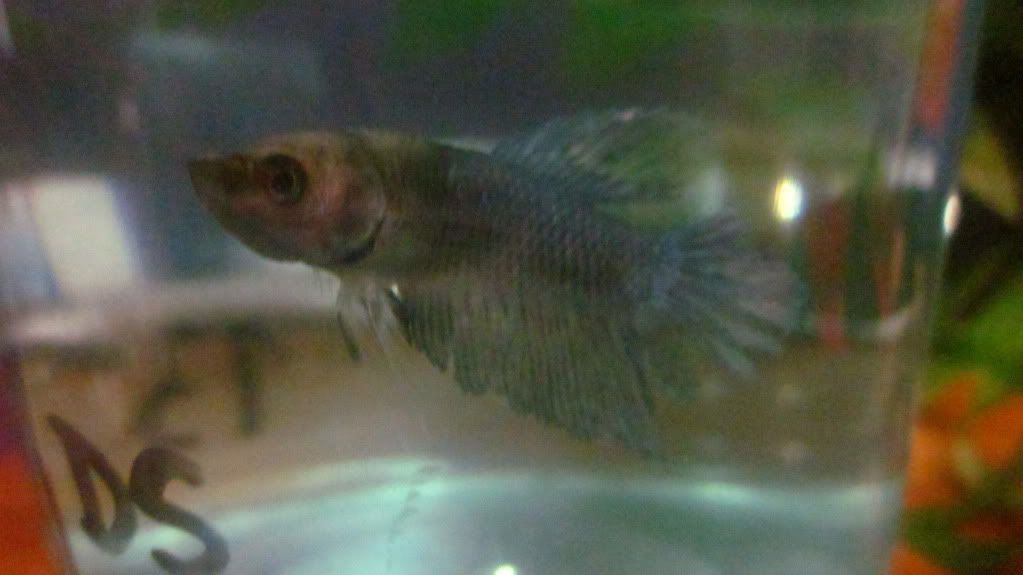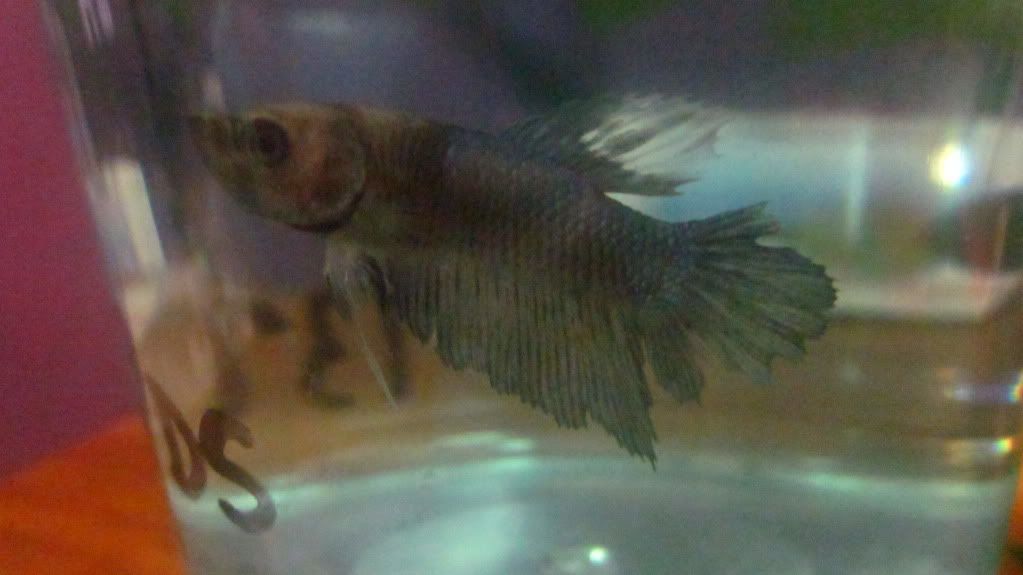 He's still chilling in his cup right now while I free up some QT tanks (I'm doing a major tank overhaul) but I keep the room heater-less temporary tank safe (read: sweaty), so the temp is anywhere from 78-83 degrees. I haven't changed his cup (they changed it today at Petsmart) and I haven't treated him or anything.. he's a little lethargic but he's eaten already. So what do you think? Fungus or betta teeth?