I got this Betta Friday, Sep. 16th. I had him in a very small, cold bowl. Which I realized wasn't going to do. He was cold, and lethargic (
He still hasn't eaten which worries me.
) I put him in a new tank, he swam around for a little bit, tried to hide under some things but I removed them, in fear he'd get stuck. Now he just hangs out by the filter...he still doesn't seem satisfied to me, but I'm not sure. The tank is a lot warmer than the bowl, and it's a lot bigger. How long does it usually take for Betta's to acclimate?
His name is
Sushi
(Horrible yet adorable, right?) :P The package said he is a Halfmoon, is he? And I believe his color is Opaque...?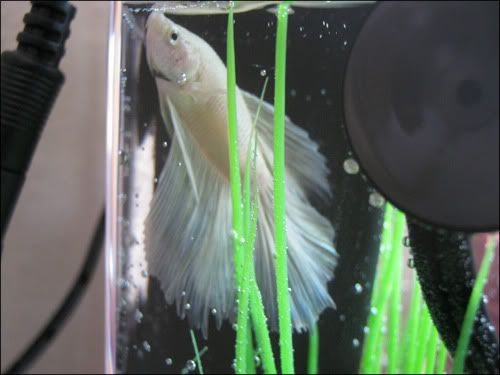 His tank, I say he's pretty spoiled.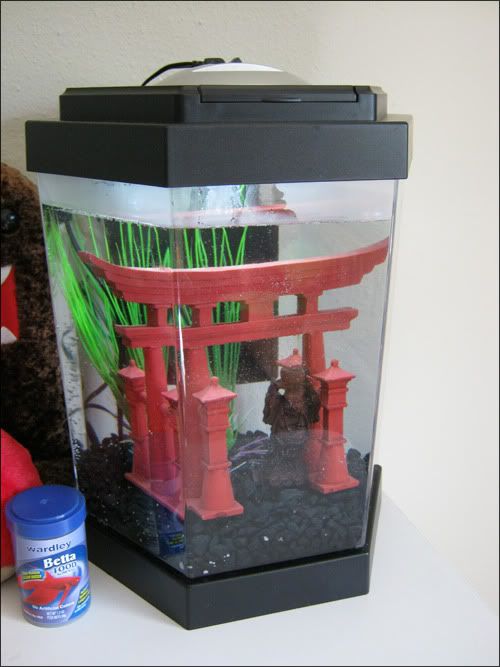 Watch out Domo will get you!