I wasn't looking for girls at all today (or any betta), but I stepped into a small petstore to and saw these two little ladies looking stressed as all heck. They were in a .5g bowl together, and it was kind of gross looking. I really didn't want to see them murdering each other in the near future ... so I got them both. Usually I wouldn't ... but they're both so adorable <3
The blue grizzle is Mimosa and the red cambodian is Elektra.
Pics are horrible, but there will be better ones to come!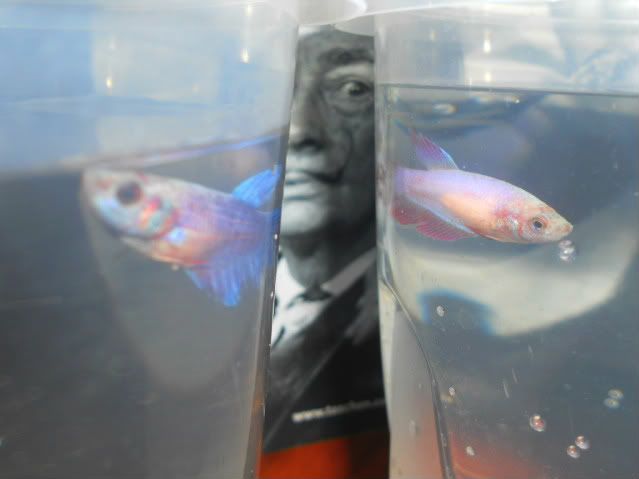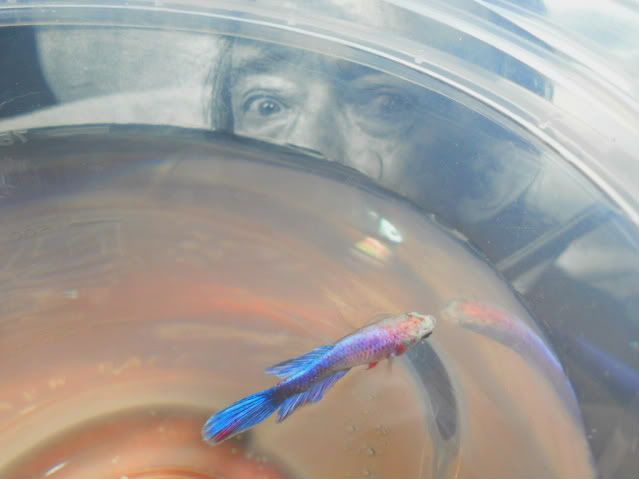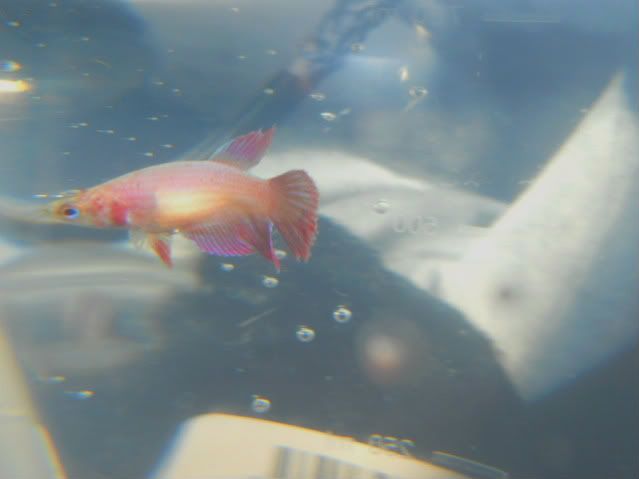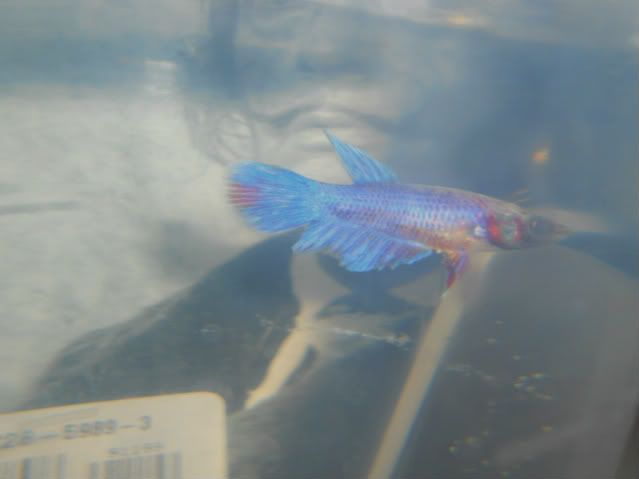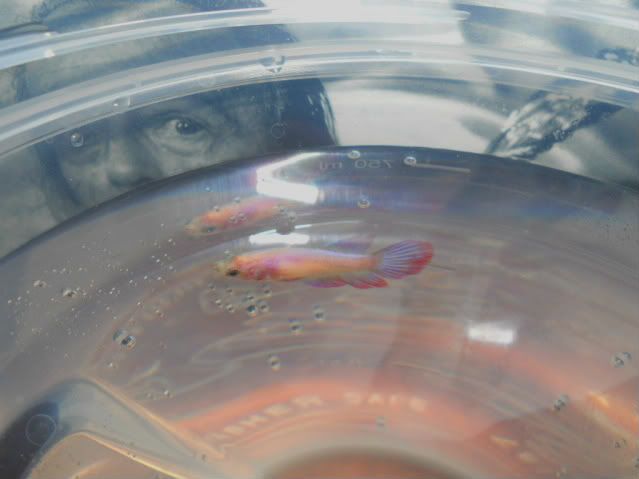 (and yes, Salvador Dali was photobombing :P)