So I decided today was the day I'd introduce Cosmo, Nobel and Thor to their 10gal. Cosmo has come a long way in the past few weeks and grown a lot of his little fins back, and has been perky from the start, so I figured I'd put him in his permanent home. He was white and blue when I got him.. thus the name Cosmo. And I'd seen he had gotten pinker over time, but when I put him under the light- man! I realized that this little guy will be gorgeous with time (:
Sorry for the water spots and the sporadic glue...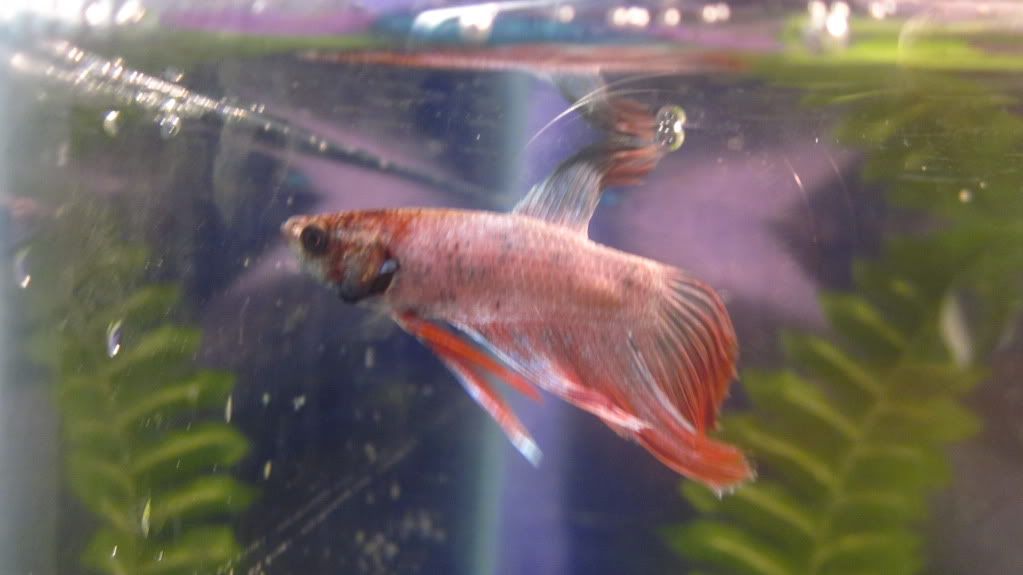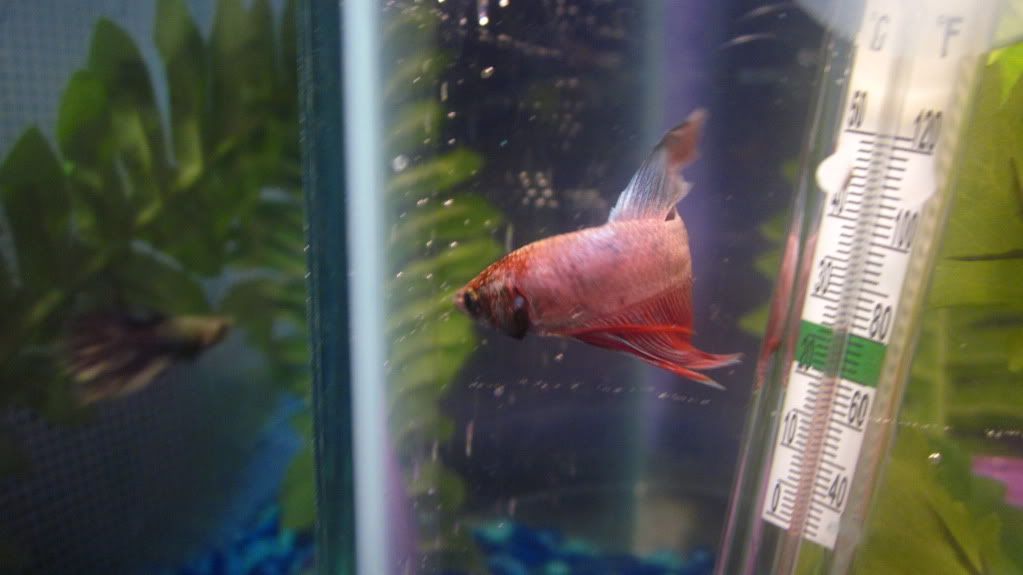 Cosmo saying hi to Tristan, his neighbor, before I put the divider up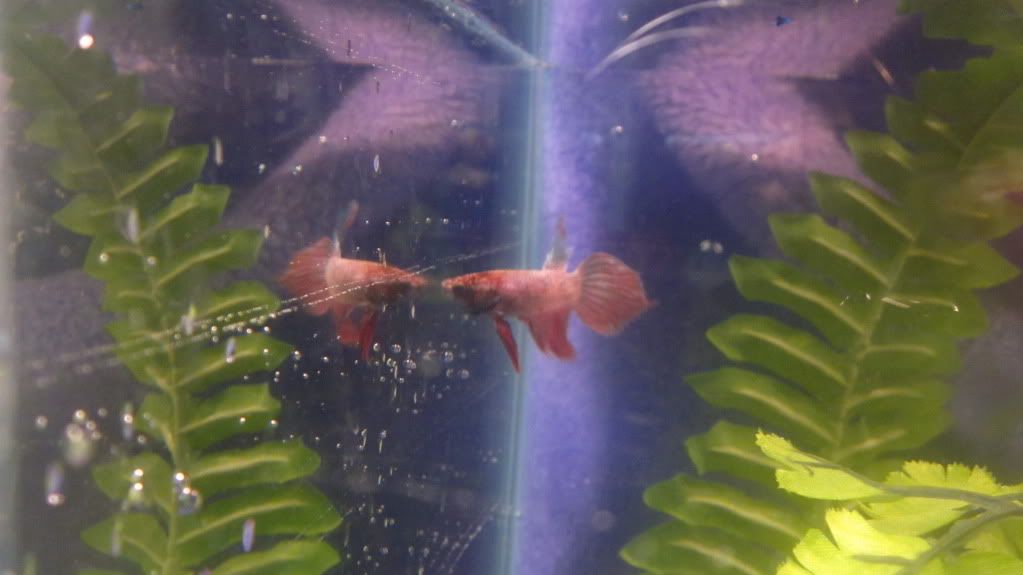 Him flaring at Tristan..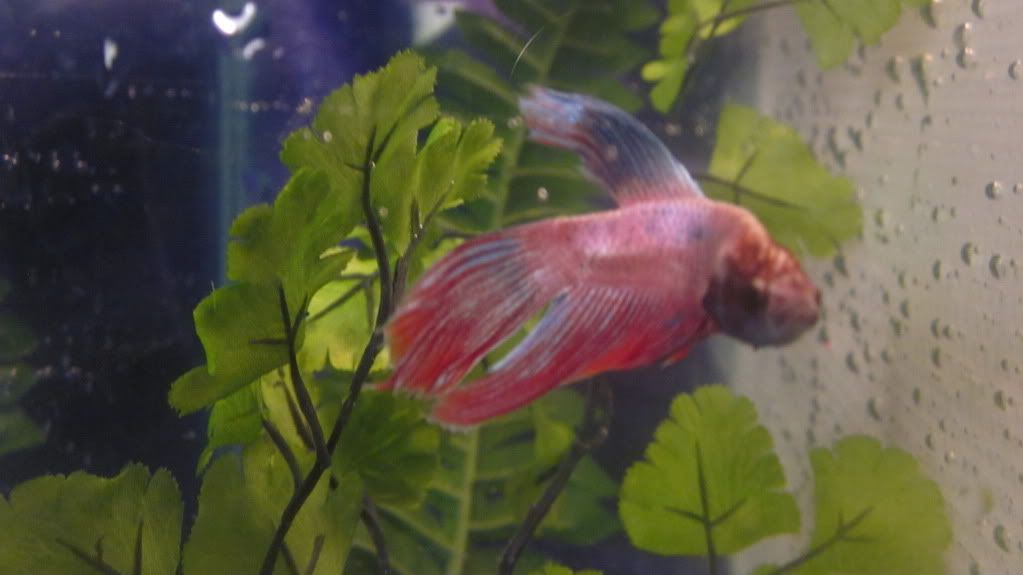 His fins up close!
Of course Thor and Nobel (another rescue) were having fun in their new tank too.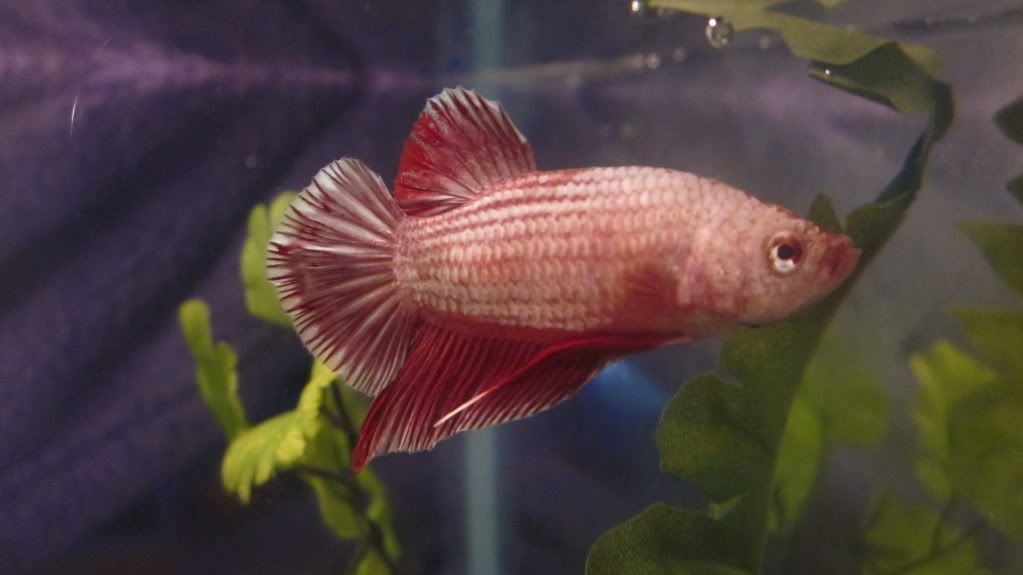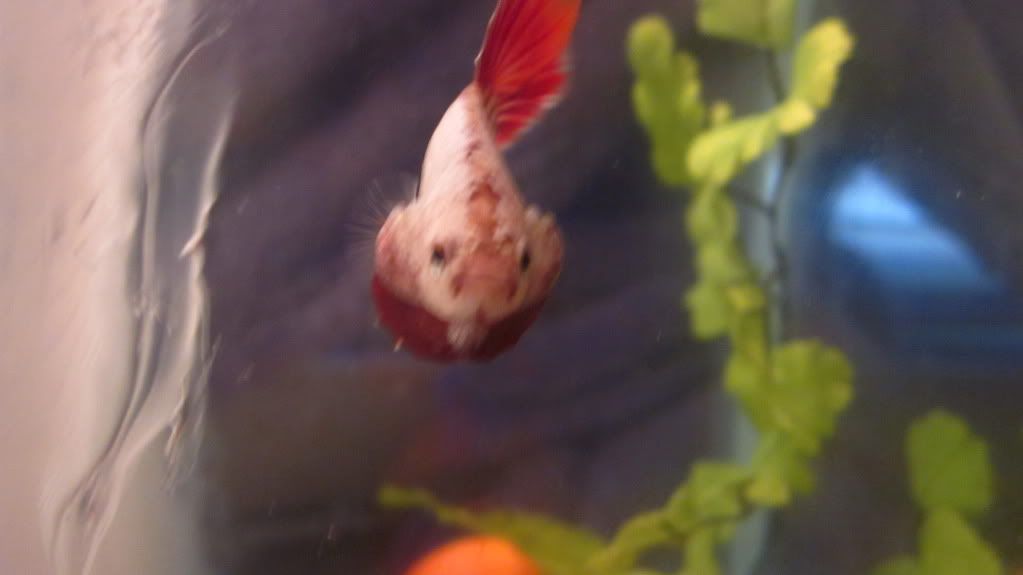 Thor decided he was angry at me for poking the camera lens at him again.
And then Nobel decided he was too...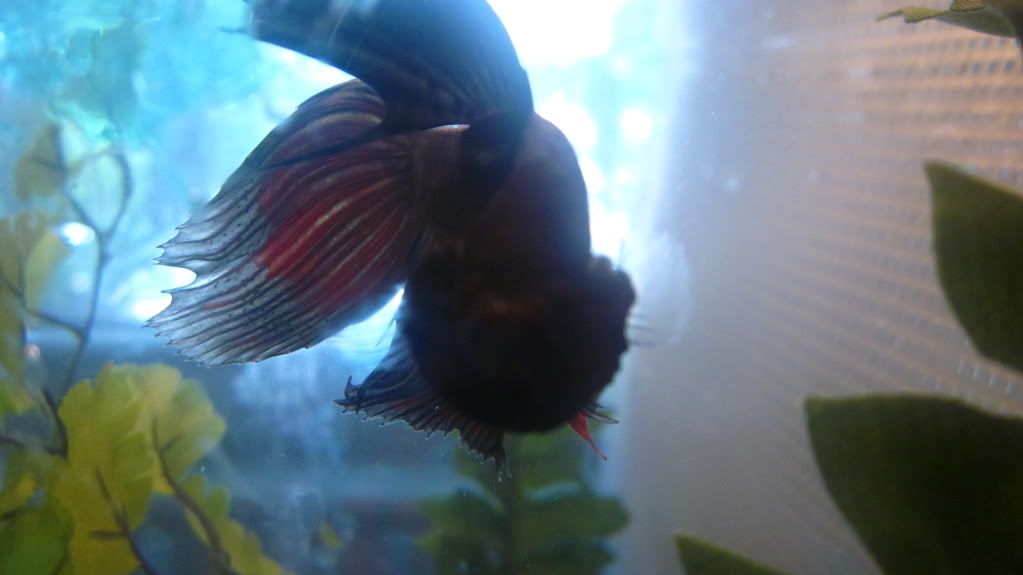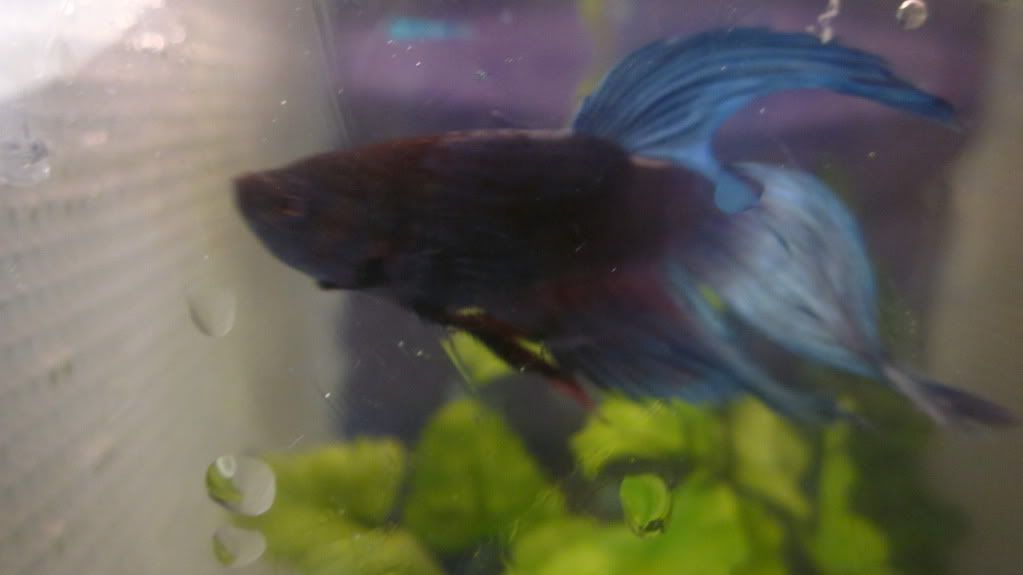 and then just cause she was being cute...
Peach poking her head at me from under her plant leaves.
Also, this was Cosmo when I got him-