Ho'k so here's the update on all the tanks I own. I started out with two .5 tanks for my original fish, upgraded to 1 gallon, and finally now have my 3 gallon for Whiskey, and my 10 gallon for the girls and Falcor.
The 10 gallon is Double filtered with a 10i whisper, and a sponge Filter. I also do 50% and 25% water changes per week. The 10 gallon houses 8 fish total, 7 in the sorority and Falcor. Three of the girls were adopted from 1fish2fish and are really small, so I don't feel that the tank is over stocked to the point of being detrimental.
side view of the sorority side
front view
Falcor's side
some pictures of Whiskey's tank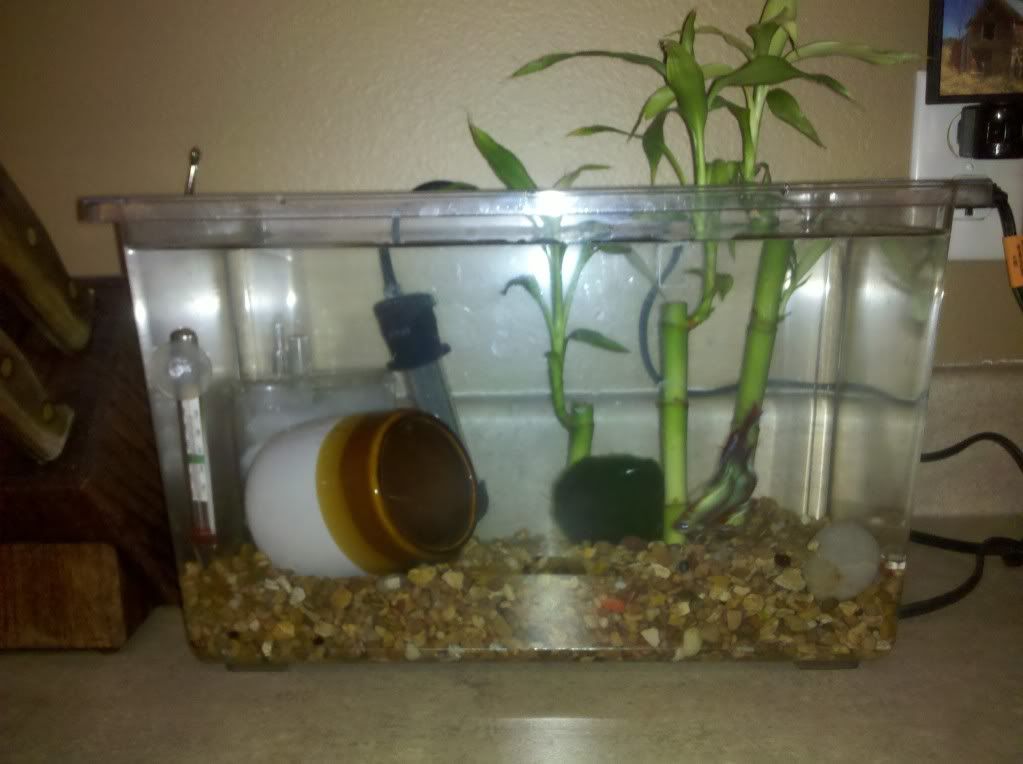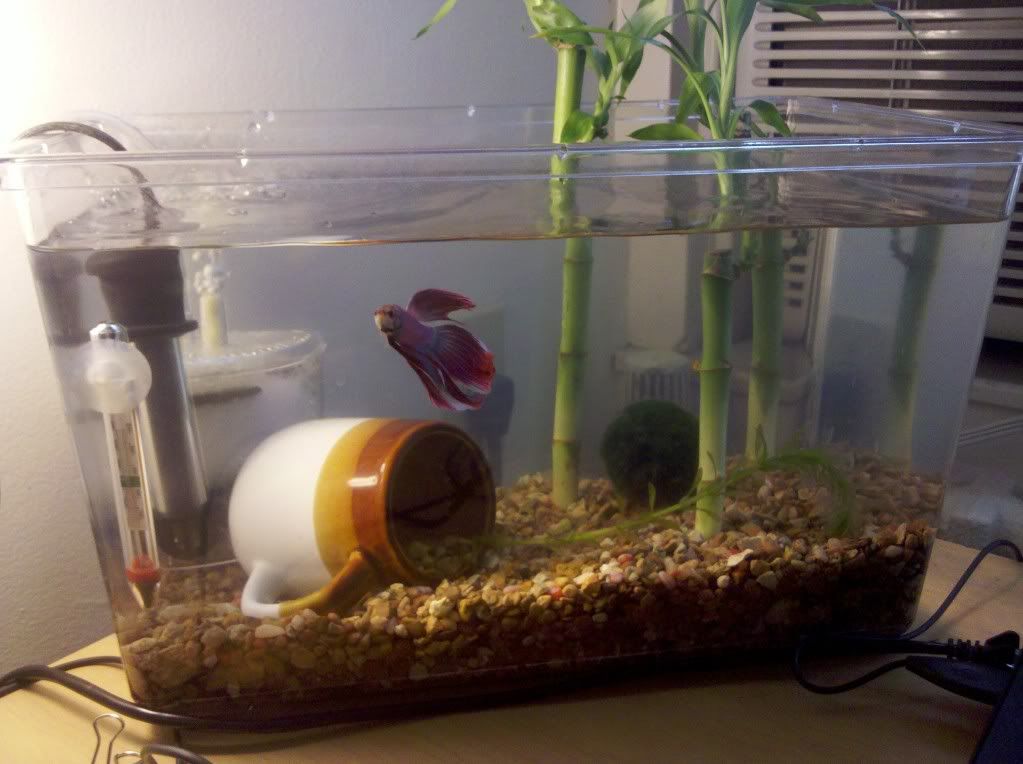 water is murky in the 10 gal because of some IAL that 1fish2fish was nice enough to gift with her girls.
any opinions are greatly appreciated.