Here's my giant plakat. Had him for over a year.
I read the sticky and did some research but I'm unsure what this is. It started as what looked like fin rot, with just a small patch of thinning on his lower fin. But then it started to spread onto his body, where you can see he's lost many scales. Behaviorly he's fine; he eats well and is as active as ever.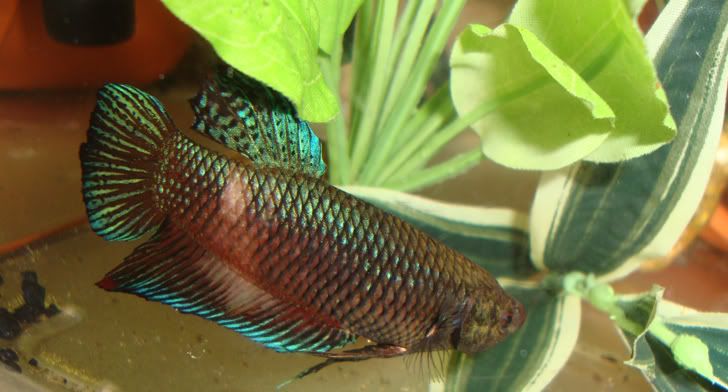 This after about 4 or 5 weeks of disease. I did a 10 day salt water/ daily wc regime about 2 weeks ago and saw no improvement. Ideas?
Edit:
I should mention that he lives alone in a 5gal tank, heated (80F) and filtered. 30% change weekly, ammonia is 0.