WOW
What an eventful day, lol
Let me start off with saying..
My package finally came!
Lol, the poor apartment employee aparently was not given a heads up I was gettin live fish in... so when they came in she flipped, texted and called me, emailed me, then,rather than putting the box in the back, she put them inside on her desk so theycould stay warm.... freaked out when I came in because power has been going off an on and she was scared they had gotten hurt.... I love my apartment!
Well... my male and ALL 5 females made is safely!
there ws a hole in the males bag :0
but it wasnt obvious till I started to take him out
I got everyone set up in QT
then realized sometime between morning feeding and the package run... one of my dogs ate my fishfood (I know who it was, she has a habit of doing this) well... 2 hour drive to the nearest petsmart... to find the were sold out of NLS!
So, I bought frozen brine shrimp and the only betta food they had... wardley? sucky brand, but it will work till the food I ordered online comes in
I also picked up a new guy... but first
I wish my camera had been working
I started to cry
EVERY betta had finrot, most of the bettas had bloat, and there was a few dead floaters
one GORGEOUS black and red CT had finrot.. that had spread to his body....
I fell in love with 3 petsmart boys.... the first was a black/blue HM... SEVERE finrot but he was SO fiesty!
Second boy... as a baby... as small as the smallest female I recieved from Darkmoons spawn.... with GORGEOUS little sky blue fins (may have been a double tail?)
I was just about to buy him... when I found this guy... who I've named Jackpot -yellow copper dragon HM-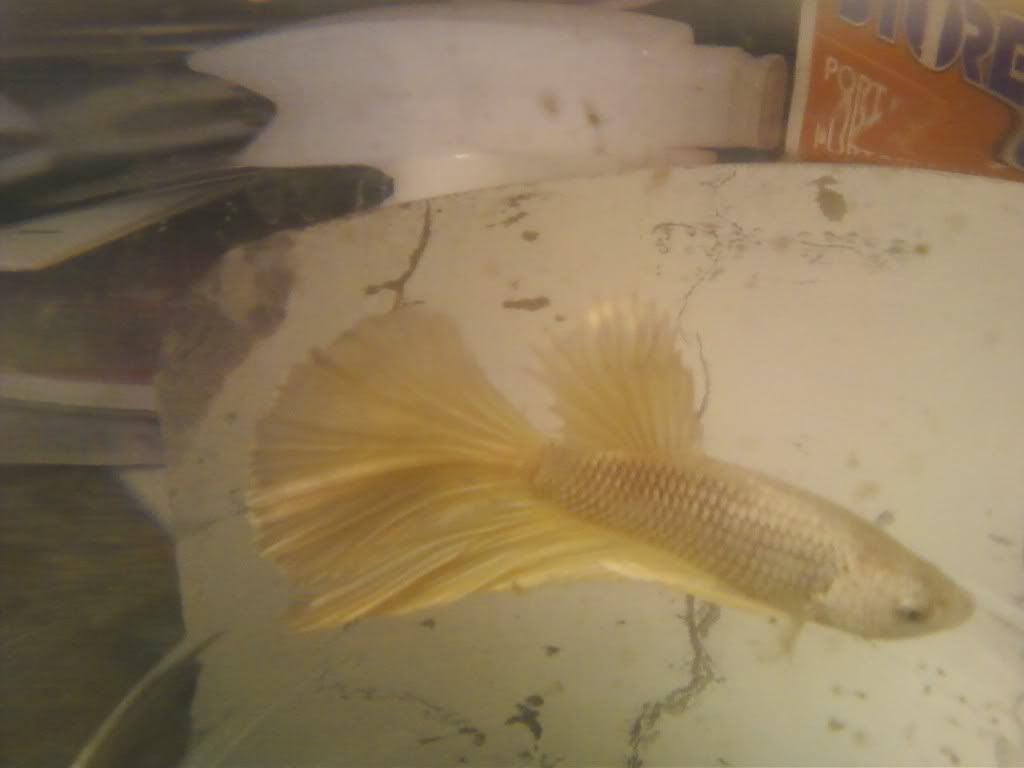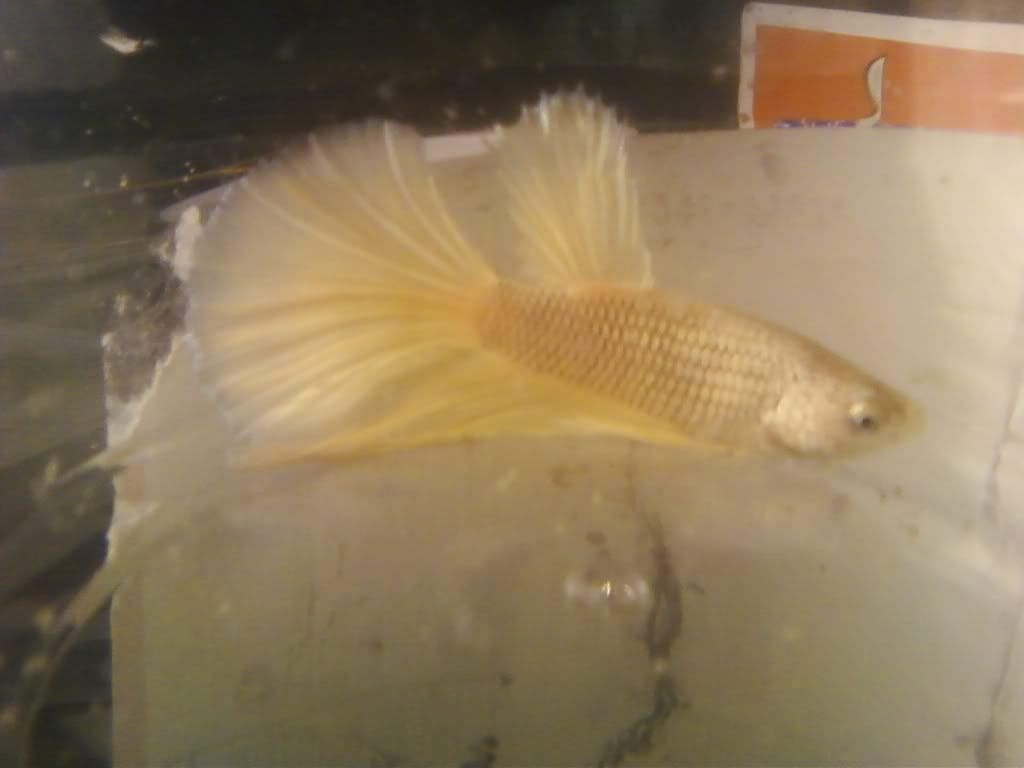 LOVE HIM
And... my GORGEOUS boy from Darkmoon... he did GREAT during shipping... fins are intact!
(he has darkend up, I'll get news pics in the morning!)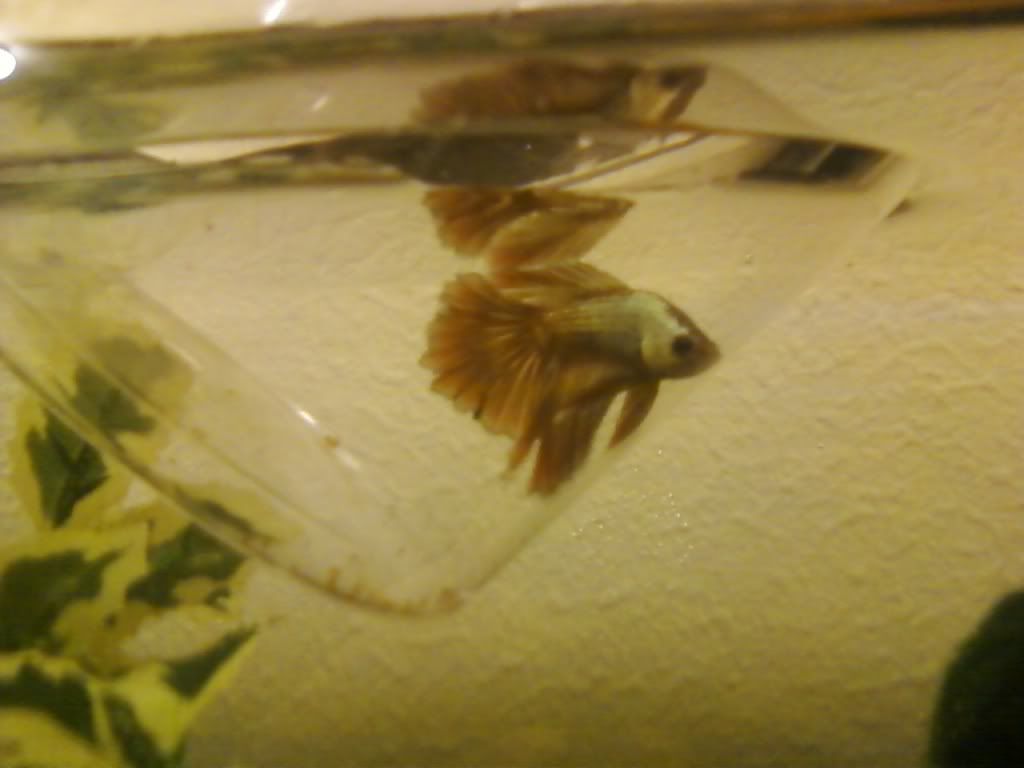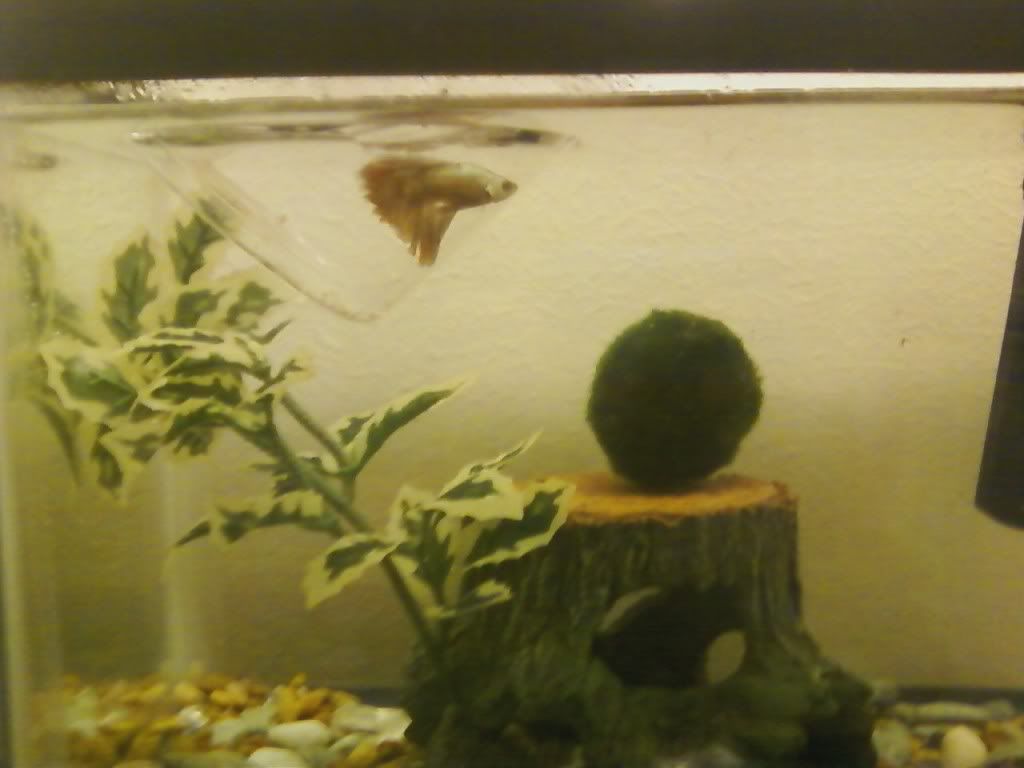 And the gals... PAIN to get pictures of! Darkmoon gave me a GREAT range of colors... I have a gal who looks like my boy, a black dragon gal, a marble gal, a marble dragon gal, and a TINY white dragon gal