Ok I just need to update my journal with my tank updates and then I must be off to go clean :)
BTW on a personal note - I have recently started treatment for ADHD and so far- so good for the most part. I tend to forget about things and get distracted and make impulsive decisions and even purchases.
But in the last few days since beginning treatment I have finally gotten my 20G sorority going and have divided one 10G and set up the other with live plants. Live plants are a bit expensive but I believe it will pay off in the long run to have them in my tanks.
Here is my sorority tank:
All of my girls have names now!
Here is the tread
I posted about my sorority tank and all its residents.
Here is the two ten gallons, both with mostly live plants.
John Locke and Sawyer share one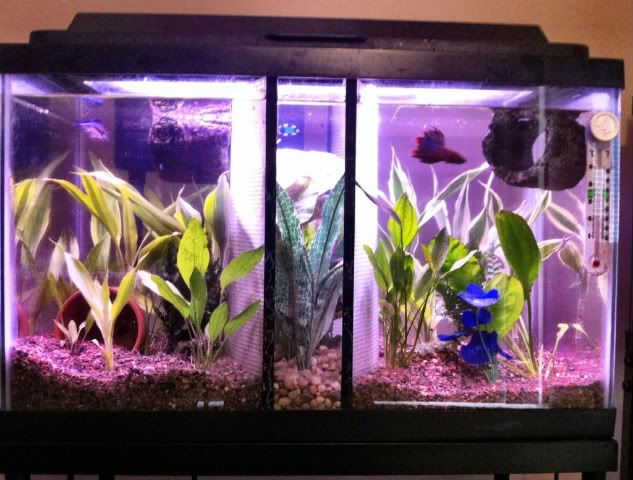 Sayid has one all to himself
Here is the group of them including the bookshelf aquarium that Ross lives in