I told myself no more until after Christmas! But there were two CTs I HAD to get yesterday.
First is a teeny weeny baby. He was hiding in a tankful of female CTs and looked like he was about to die from stress. Poor li'l dude. He's perked up since and is eating like a piggy. Only one pic of him because he's still skittish. He's like _________ that big. He's getting a high protein diet and lots of frozen food to help him develop.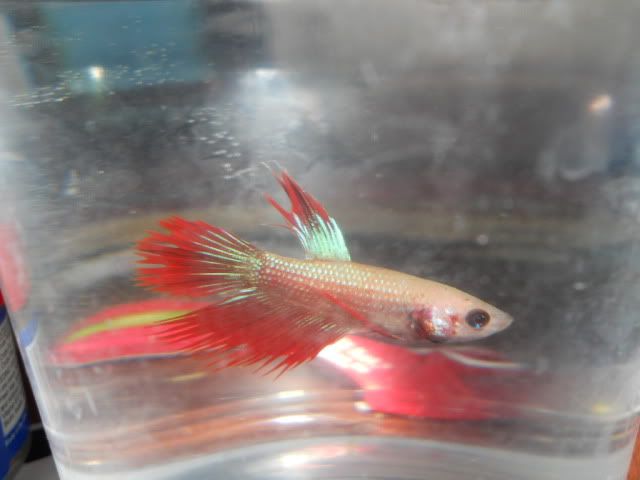 And this boy .... I love his neon pinkness. So retro, lol!