Came home for a day, my roommate has been taking care of my bettas (doing a GREAT job!) and I went ahead and did 100% water changes on ALL tanks
and took advantage of the time to take some updated pictures of the 8 babies :)
First up
from Cajunamy's HMPK x SD Spawn
Ender, Echo, and Merel
Ender
Thinking he might be a SHE... lol, pain to take pictures of since he/she like to STARE at me, lol, still pretty much solid white with the "glasses"
Echo
Guess whos a BOY! lol, 100% certain... Echo is in fact a boy :P a HMPK with GORGEOUS coloring though!
In the back....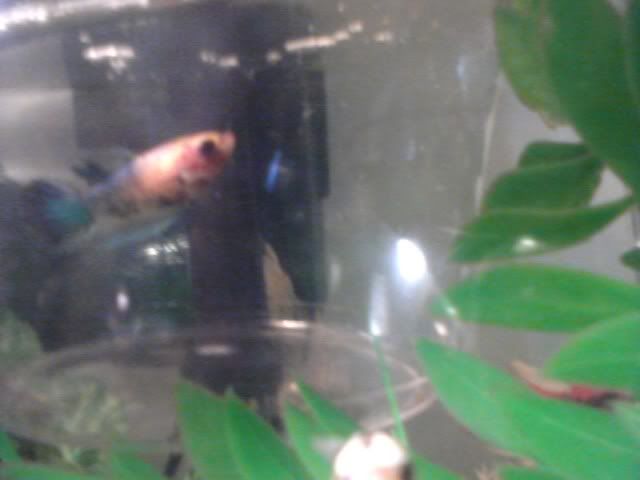 Merle
Def. a girl... but look at the color change! She was once SOLID white!
And....
Darkmoon's five "girls" from her HMPK x HM/SD Spawn... everyone is now named!
Omen, Peanut, Dancer, Dragon, Eurydice (AKA Dice)
Omen
Solid black girl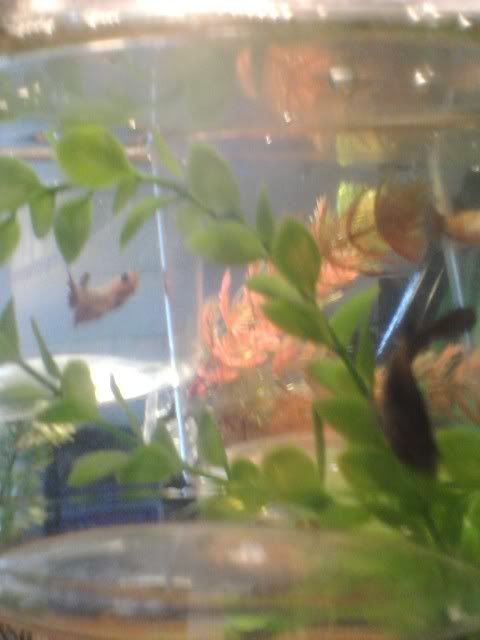 Peanut
Marble girl.. she is darker though!!!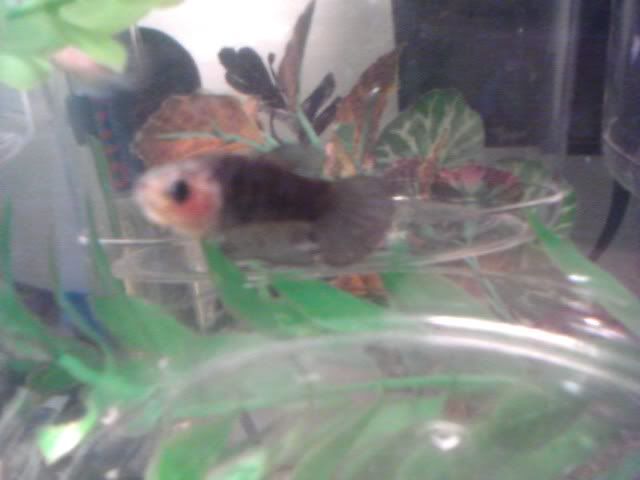 In the back ground STARING at me, lol
Dancer
Guess whos a BOY!
Lol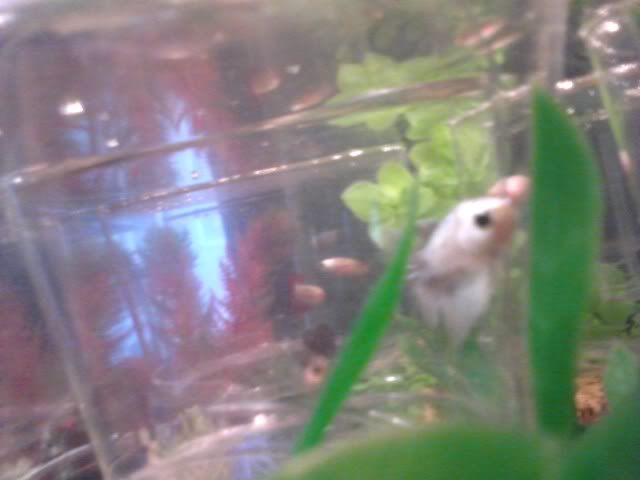 Dragon
Marble dragon female
Eurydice
AKA Dice
Red dragon female