Or do I just have to deal with looking at his ragged tail forever? >< He gets plenty of stimulation, as he sits on my desk while I'm on the computer for a lot of the day.
Sodapop is my cheeky little so and so who just bit a chunk out of his previously-untouched anal fin. -twitch- He bit before, caught rot from it, and was just starting to heal up nicely. ;0; You can actually see the little chunk of space in his anal fin in the "after" photo below.
Before all his tail issues. >< Frustrating little fishy! (Apologies for the bad photo, it's the best one I have of his former tail size. ;0; )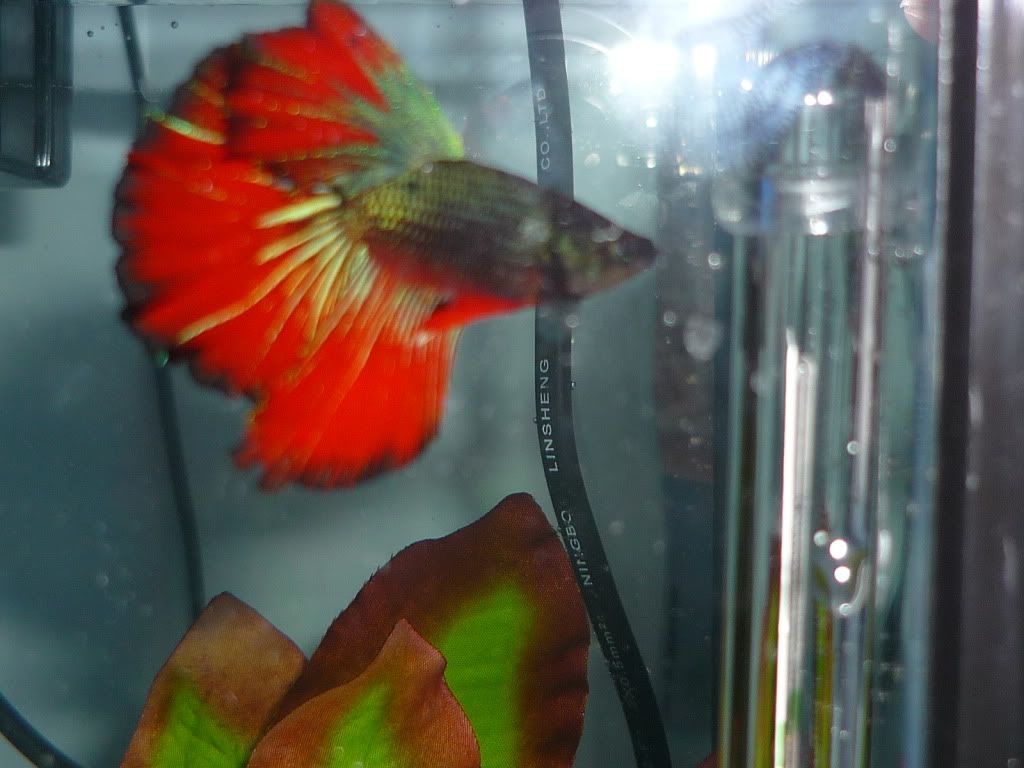 And now!
(And no, his colour hasn't changed that dramtically, that's just my silly camera! He's still as vivid as the first pic. c: And I know this isn't really a big deal, it's just annoying. xD)
Bah.