I was at the fish store I usually go to the other day to pick up some Blackworms for my albi fry.
As usual the male bettas were in less than average conditions, but I noticed they'd gotten a new shipment of VT females in. There was one Cambodian female and a stripey-looking red one in there, so I chose them (I will admit I have a soft spot for Cambodian female bettas).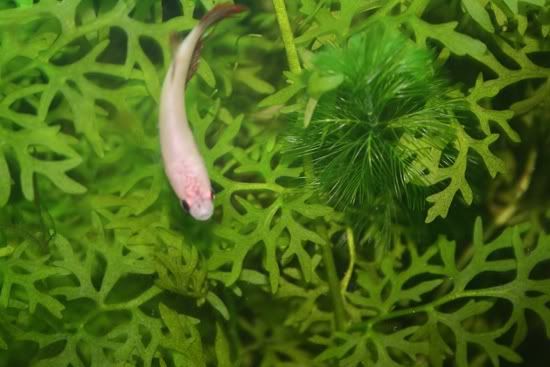 (I'm hoping she will lose her stripes eventually)
The two of them have settled into my sorority very well.They are only young, and only time will tell if they 'stay' female. But as long as they get on with the PK male already in there, they can remain as part of the harem.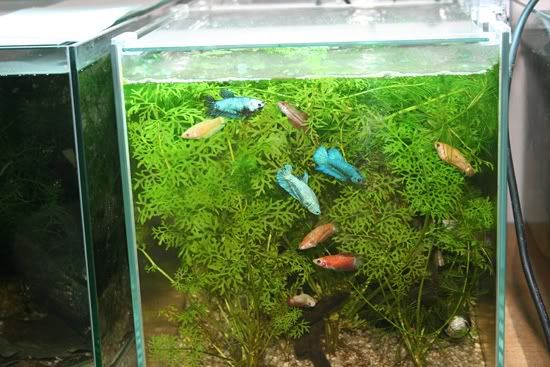 (Don't know why my watersprite looks so brown here)
Will try and get some better photos when they all stop wriggling about.