So I got the 10 gallon for Christmas and I've been setting it up and cycling it. So far the plants have all grown a bit and I'm going to add java ferns too, so it looks kind of bare right now, but I'm working on it! I'm going to put fish in it this May when this semester's over.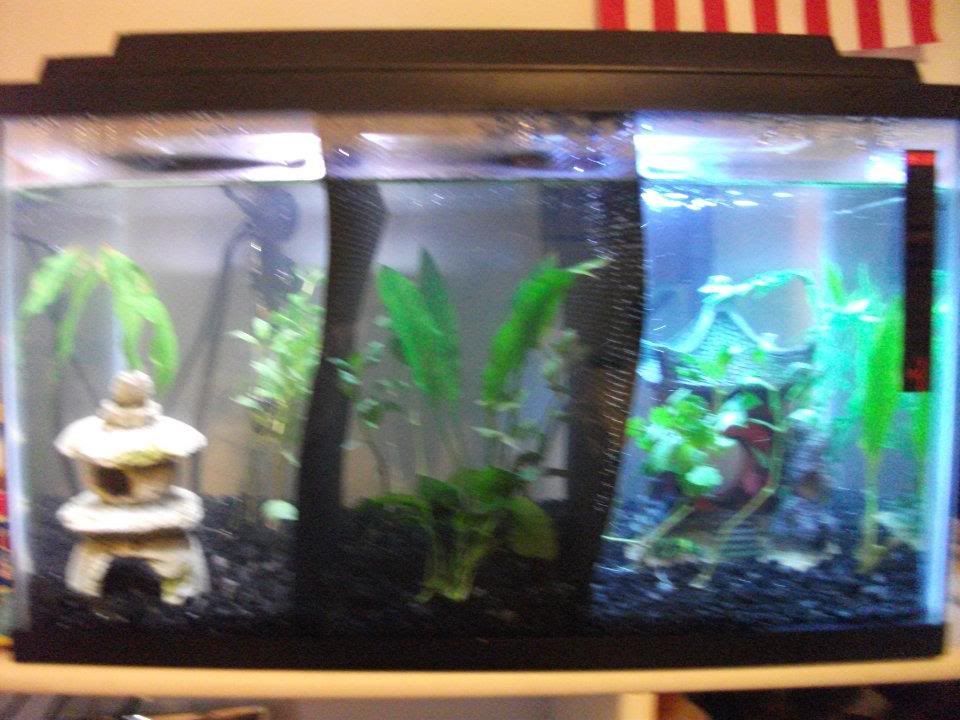 Section 1: I think I'm going to put a HM, CT, or VT in this section. I'll just choose a fish I like. His name will be Mr. Brightside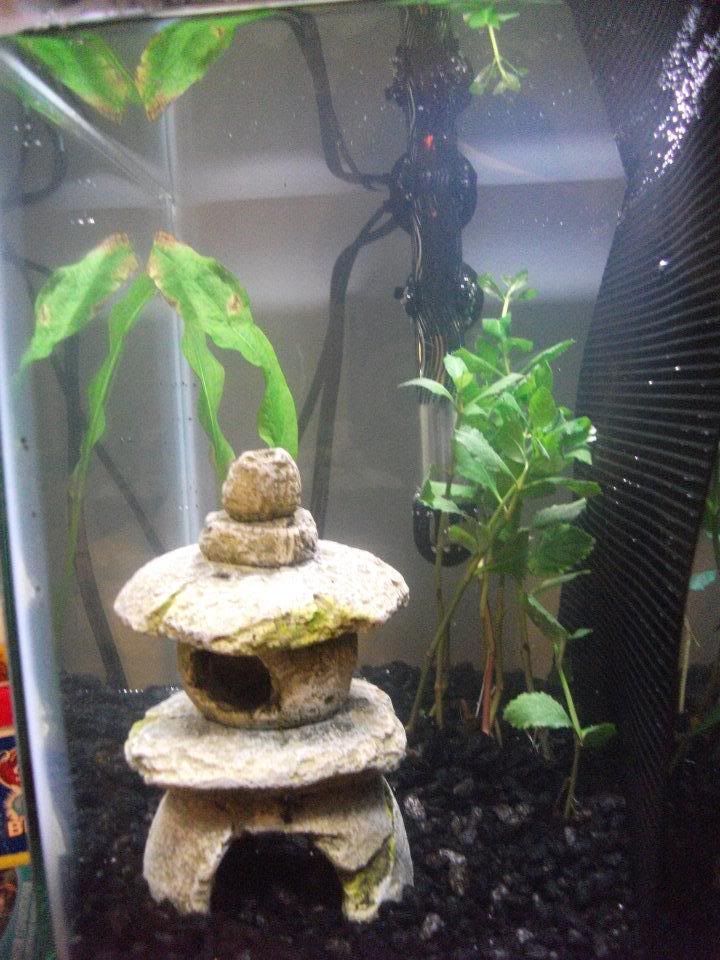 Section 2: I'm going to put my little CT girl, Peanut Butter, in this middle section. I do have one of those Petco urns that I'm going to put in here with her but it's at my dorm right now.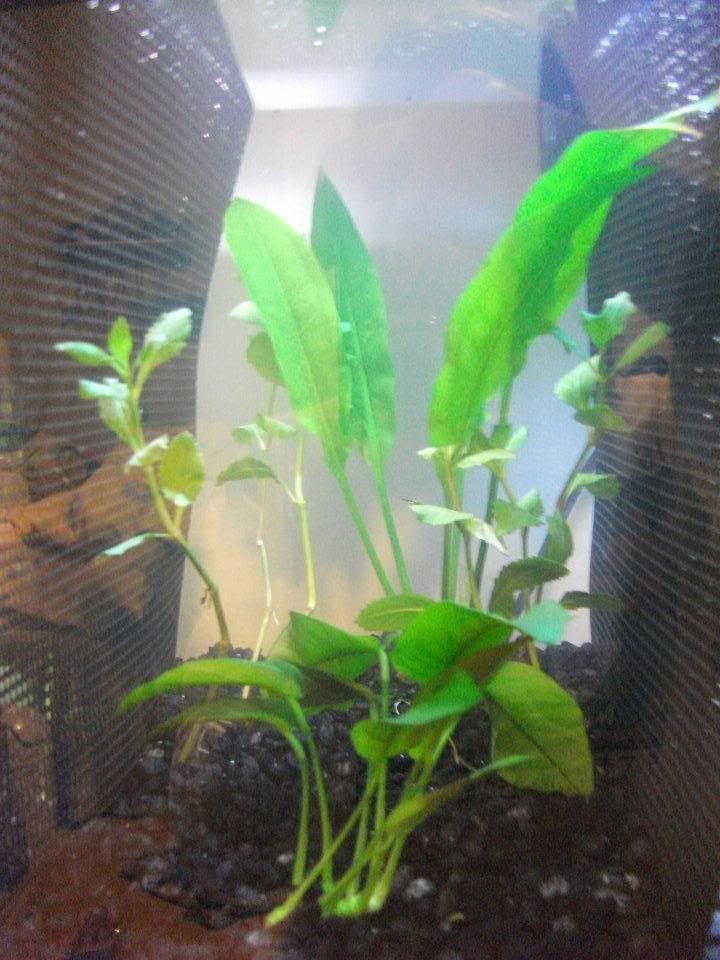 Section 3: I'm going to get a red dragon HMPK and name him Tsume and he's going to go in this last section. I still have to baffle the filter for him, but I figured putting the short finned fish in the sections closer to the filter would be better than putting a HM or some other long finned fish who might have more trouble swimming in the current.
And this is Peanut Butter, my new CT female. I got her a couple of weeks ago, and I think she was sick because she was darting around and had clamped fins. I treated her for parasites. She also has black spots, but she's acting healthy now, and they're not coming off, so I'm going to assume that they're part of her color.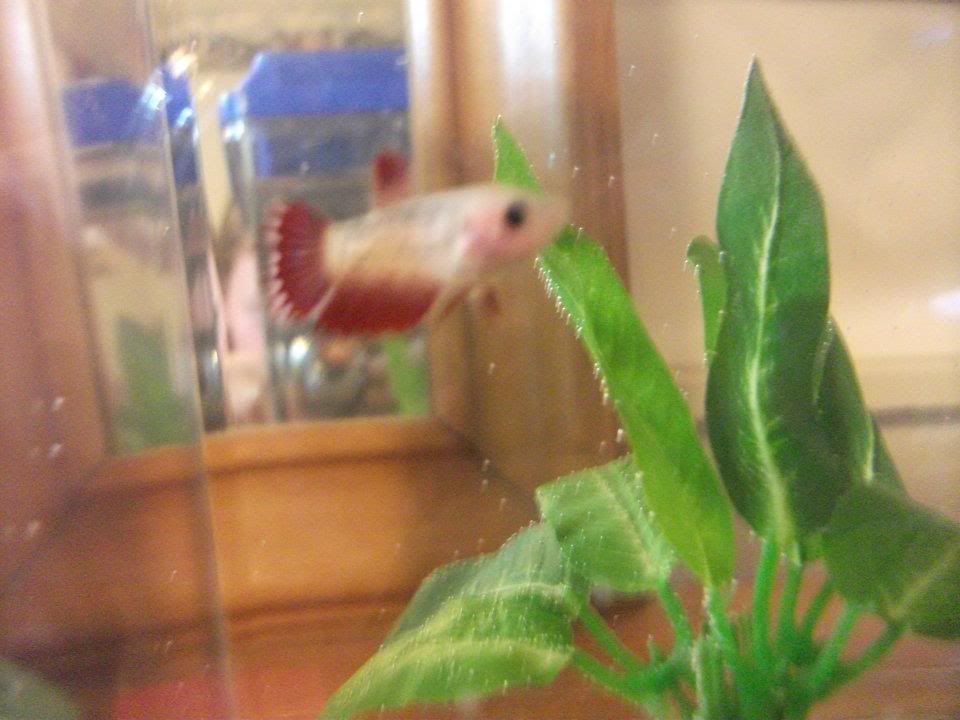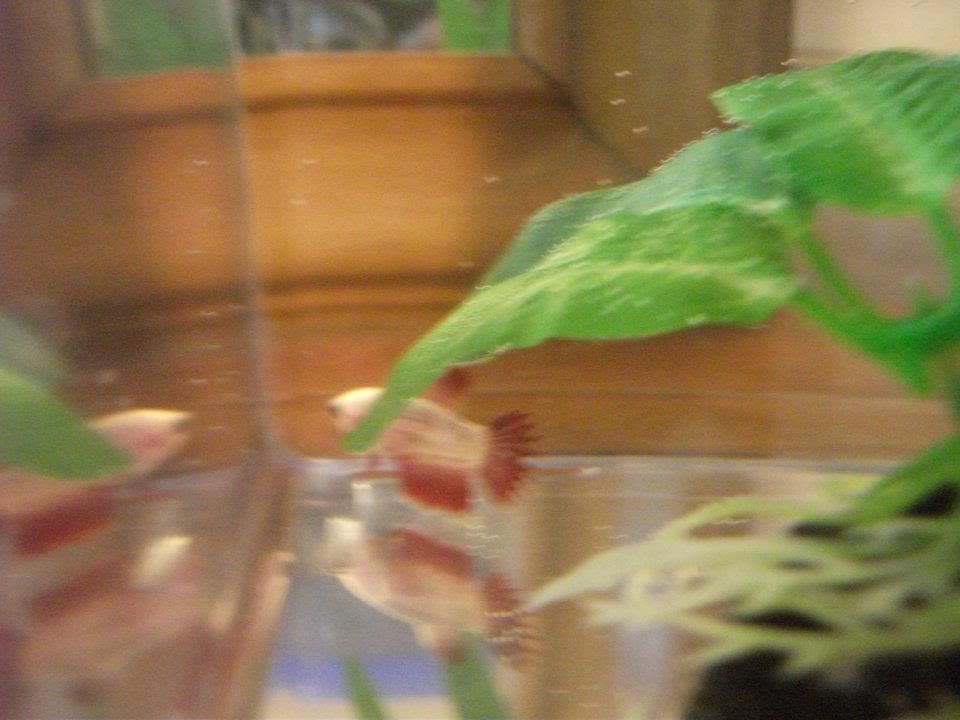 Sorry for the blurry pics. She's in a temporary tank right now until May and I have a few decorations at my dorm that I can put in her tank with her until then.
And of course, Techno really wanted some attention too xD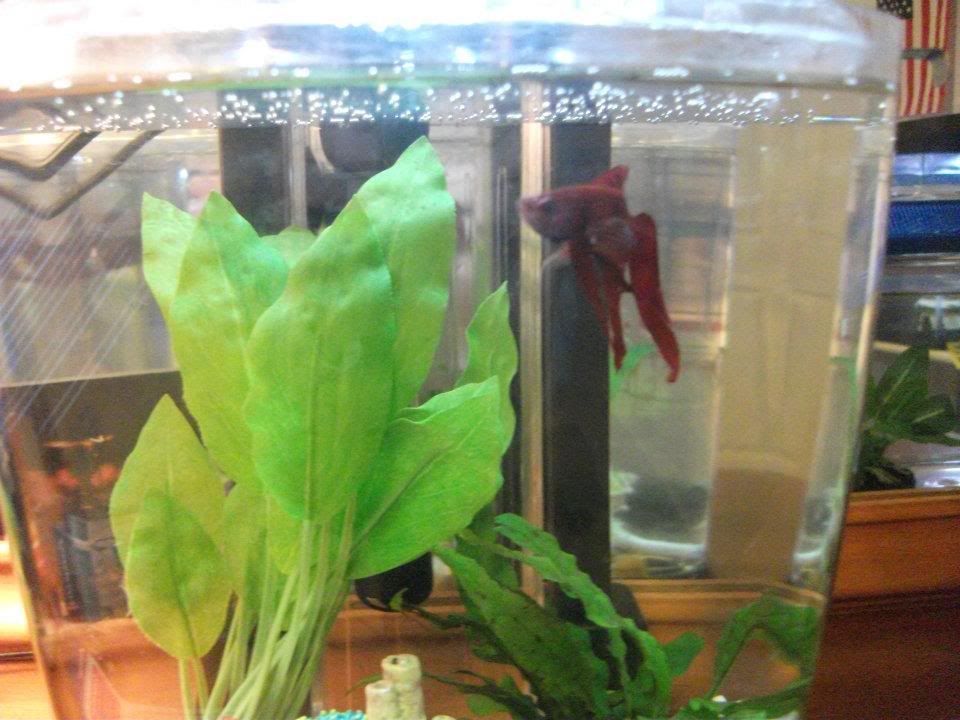 I'll post pictures of my new fish when I get them and my tank in May!