This is my updated setup!
On the left you have Sparrow, in the middle Rex, my new fish, and on the end is Hercules.
Again, I feel like it needs some plants. I really don't know why I didn't get any today! Grr.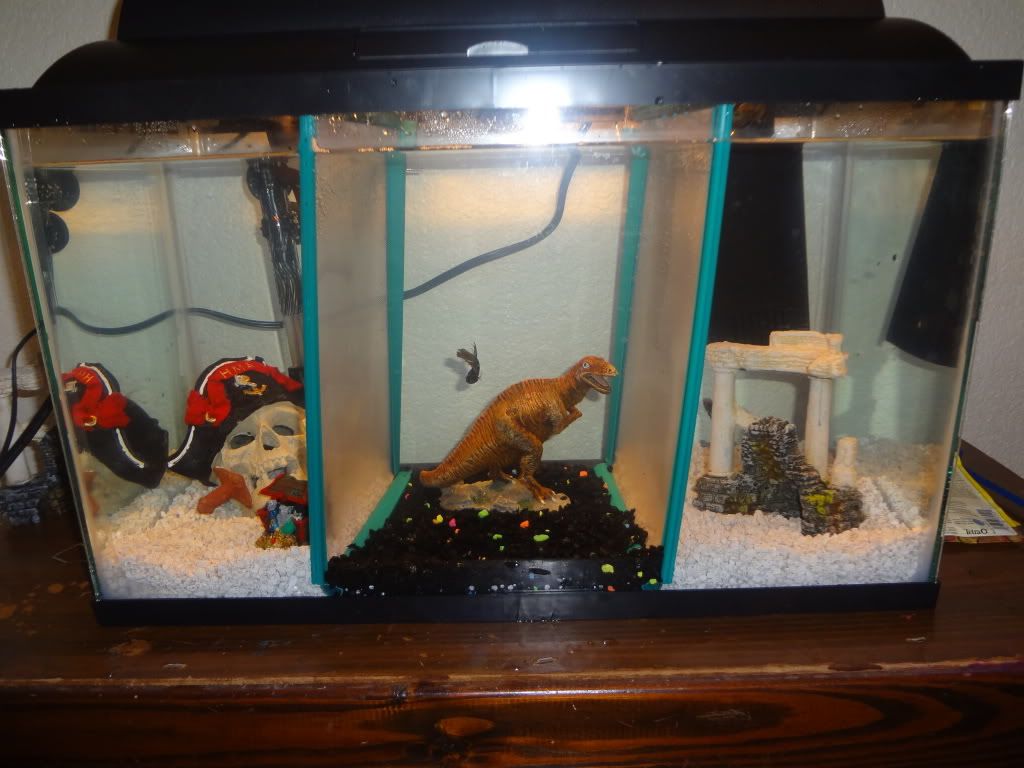 It used to be Hercules, Sparrow, then Dionysus. But my mom decided she wanted Dionysus, (Who wouldn't? He's gorgeous!) I agreed to give him to her, and we went and got everything for him to have a 2.5 gallon setup, and I got little Rex!
Here he is!
I'm actually really happy with how this worked out, because this means four more fish are in proper tanks! And I'll get to visit Dionysus.