In the past 4 months I've decided to focus on breeding instead of just having betta's for their beauty. Dont get me wrong, I think they are all beautiful still and I spend hours each day with them, BUT I have some males that aren't breeding quality so I'd like to be able to find them a new home. I will not give them to just anybody out there, I want to be positive they will continue to live good lives in their new homes which is why I'm posting them on here.
The only fee I'm asking is for shipping and a heat pack. I will also only be able to accept MoneyGram money orders. (you can send these online without going to a store)
If interested please PM me for shipping quote!
Here are the boys::
Red white and blue marble CT -- rescue from walmart, there is a thread about him called "my rescues first meal" (or something there-about) if you would like to find out more about him.
He had minor fin rot when I got him but it's clearing up very well. He's a gorgeous boy and very inquisitive, I just don't have all the space in the world, and now that he is feeling and looking better I feel comfortable removing him.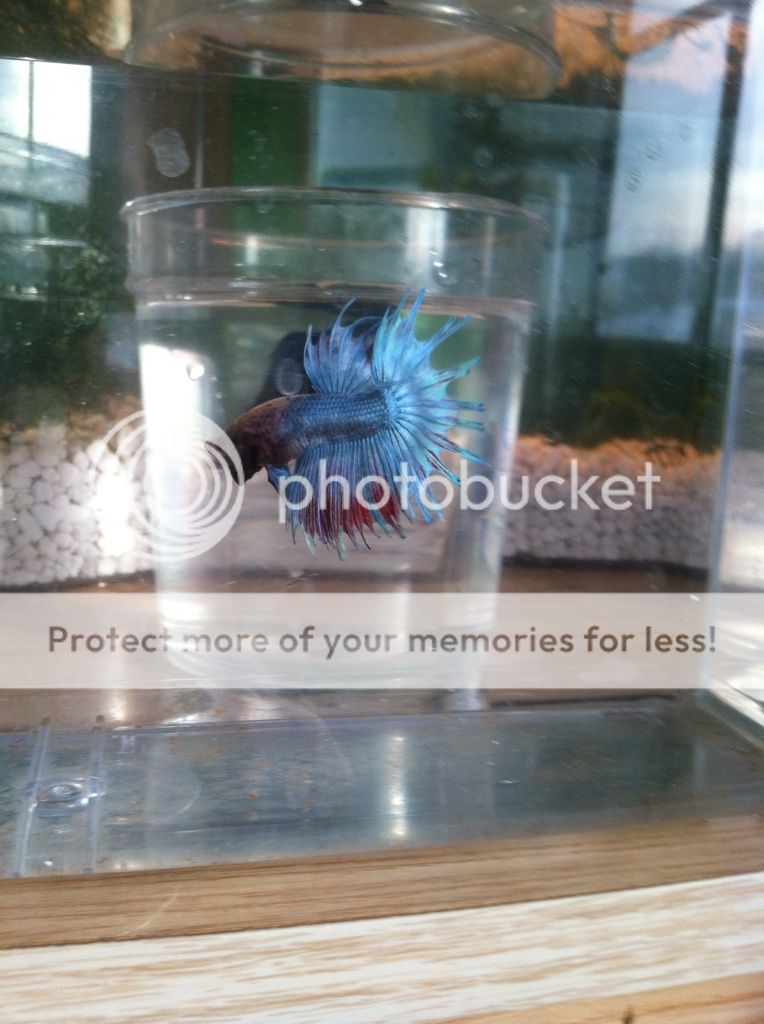 Blue Dragon PK - about 5 months old. He'll watch you for hours. Really relaxed I very rarely see him flare. But one of my favorites other than his dorsal fin is an odd shape that I'd rather not pass on.
Black Orchid CT -- My absolute favorite boy. He's full grown, and actually the biggest I've had. He refused to spawn for me the 3 times I tried so I gave up (No doubt because of his age, but I was naive at the time) I'm kinda iffy on rehoming him but I know he deserves more time and attention than I can give him.
Red & Blue VT - Full grown, blows a new nest after EVERY water change. Hes definitely interesting to watch!!
Thanks for looking!!