Here's some photos of my rapidly growing strohi fry. Two jumped out before I put a lid on so I have 9. There are some runts, but everyone eats and I am thinking they will have to move into a bigger grow-out soon as they have been squabbling (current tank is 30x30x30 with 50% water changes daily).
They get fed grindals, BBS and NLS .5mm pellets. Also frozen brine shrimp/bloodworms and live blackworms. I am thankful they all have switched happily over to eating pellets as have my four rutilan fry.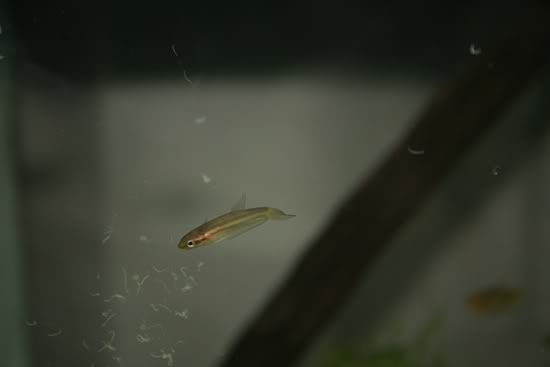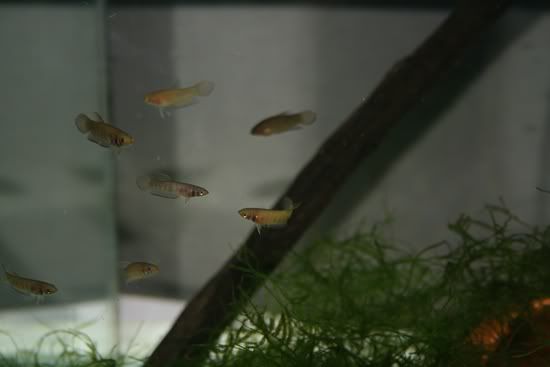 They are roughly 2.5 months old at this point I believe. Maybe a smidge closer to 3 months.
Wilds definitely do not grow as fast as splendens no matter how much food you pump into them or water changes you do. Oh well, these guys still have to reach around 7.0cm or so. Biggest is maybe 2-3cm long.