Yay
Here is Neptune
It is starting to be a tough competition
---
SIP Derek the crowntail
Wow. Both bettas entered are named Neptune, and are blue.
Yeah that's so funny
---
SIP Derek the crowntail
This is my unnamed betta.
---
Open your eyes
Now is the time
To rise up
With darkness we'll still shine

I'll enter my VT Merlin :)
---
"Animals are reliable, many full of love, true in their affections, predictable in their actions, grateful and loyal." ~Alfred A. Montapert
My Goldfish:
Rory
S.I.P. Beta-Blue & Black CT//Dragoon-Dark Copper DSPK//
Merlin-Red VT//Raku-Multi-Colored CT//Dude-Male Salamander HMPK // Molly-Female Marble HM
My Journal
Here is Ranger!
He loves contests :p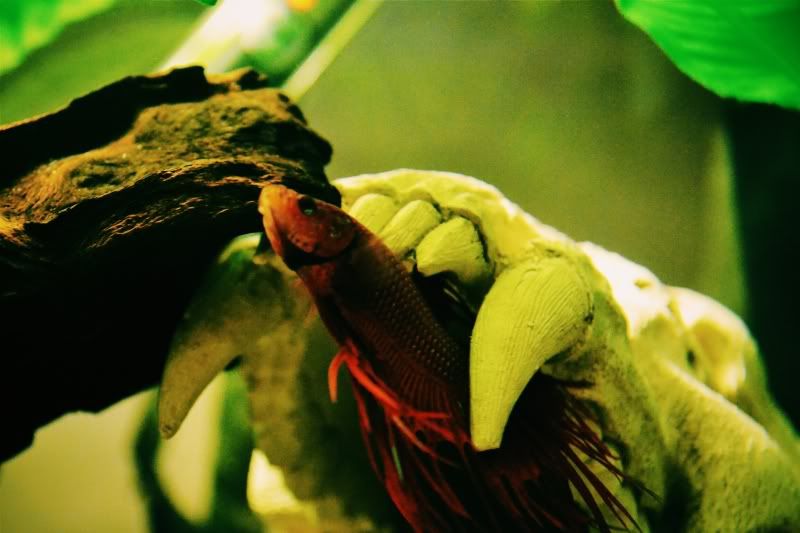 So many choices!!!!
---
SIP Derek the crowntail
This is Sunset. Sorry about the hand in the background, it was the only way I could get her to look at something other than the camera.
The above post was done by my sister. She wanted to enter her baby betta fish, but she doesn't have an account on here.
Similar Threads
Thread
Thread Starter
Forum
Replies
Last Post
Just-for-fun betta contest

Glory

Betta Fish Contests

41

10-24-2013

12:57 AM