Hisui is chasing beach balls at the beach. Yes, he loves sea water.
Snip says you can only wear white between Memorial Day and Labor Day....unless you're him
I Like Pina Colada's.....
---
CHEERS!!! From Zen the Betta!
---
~*ZentheBetta71614*~
Sorry couldn't edit my post I figured out on how to flip the picture and how to edit the photo and how to actually post the picture instead of a URL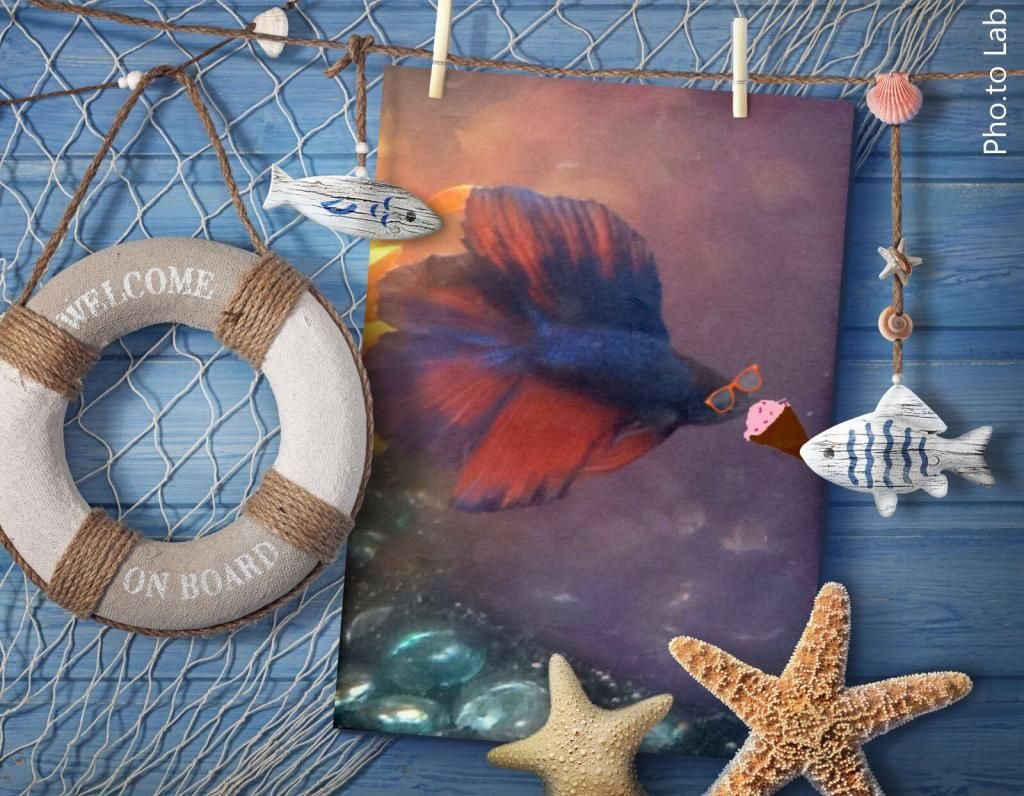 Apollo that is too cute !! How did you make that ??!!
---
Im not a cat person or a dog person or a frog person or a hog person , Im a fish tank person
Thanks! I made it through a app called pho.to lab :D
New Member
Join Date: Jul 2014
Location: United kingdom
Posts: 4
Member
Join Date: Mar 2014
Location: Minnesota, USA
Posts: 3,213
Here's my Rose tail, Oliver, wishing everyone a happy summer!
Oliver.jpg
---
|Gypsy|Malachai|Kamaji|

Other Fish:
Phil the albino bristlenose Pleco

Other Pets:
Koko-Toy Poodle|Toby-DSH cat|Piper-Dutch bunny|Zephyr-Kenyan Sand Boa|Zeniba-Kenyan Sand Boa|Paul and Sebastian-Hermit Crabs|