Ugh I want a purple betta so bad. They are all so pretty!
---
Aurora (CT)
Charlie (VT)
Dani (VT)
Cosmo (DT)

SIP:
Rainbow
Thought I'd try to enter my Roscoe. He has a purple wash and you can sort of see it in his tail. I hope he counts. :) I really wish my camera would capture his actual purple-ness.
---
My betta boys:Shion(VT) DJ(DelT)
SIP: Carmello(VT) Sam(HM EE) Roscoe(RT)Kaito(DT)Tiburon(SD)Mercury(SD)
Quote:
My late Hawkeye, purple VT grown from a PetCo baby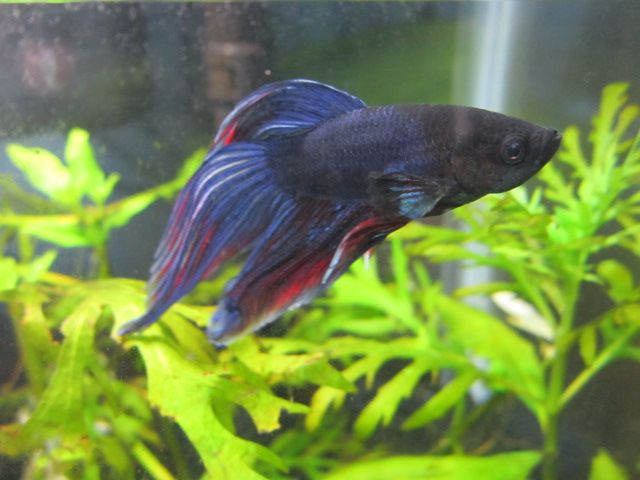 He is almost an exact clone of my male VT! Beautiful btw!
---
Nova (Purple/Royal Blue VT)
This is Horizon. She died a few years ago, but she was once pretty popular here on bettafish. This her natural color, no editing. (everyone always asks).
If the contest is only for currently living bettas, then you don't have to count her, but you can still look x3
Good luck everyone!
Member
Join Date: Jul 2014
Location: North Carolina
Posts: 389
Heres my boy Atlas. He is mostly red, but in the light his body is very purple!
And Zeus (RIP) Purple elephant ear plakad!
Similar Threads
Thread
Thread Starter
Forum
Replies
Last Post
purple betta

tiffanylucky

Betta Chat

5

03-30-2014

08:29 PM

My little purple betta :(

Catlovers141

Betta Memorials

3

09-19-2011

06:50 PM