You could've taken him in and patched him up, then adopted him out to another member. If I lived closer, I would've snatched him up in a heartbeat, put all of my jade figurines into storage and cleared off my bookshelf to make more room! lol I think I would like a matched pair.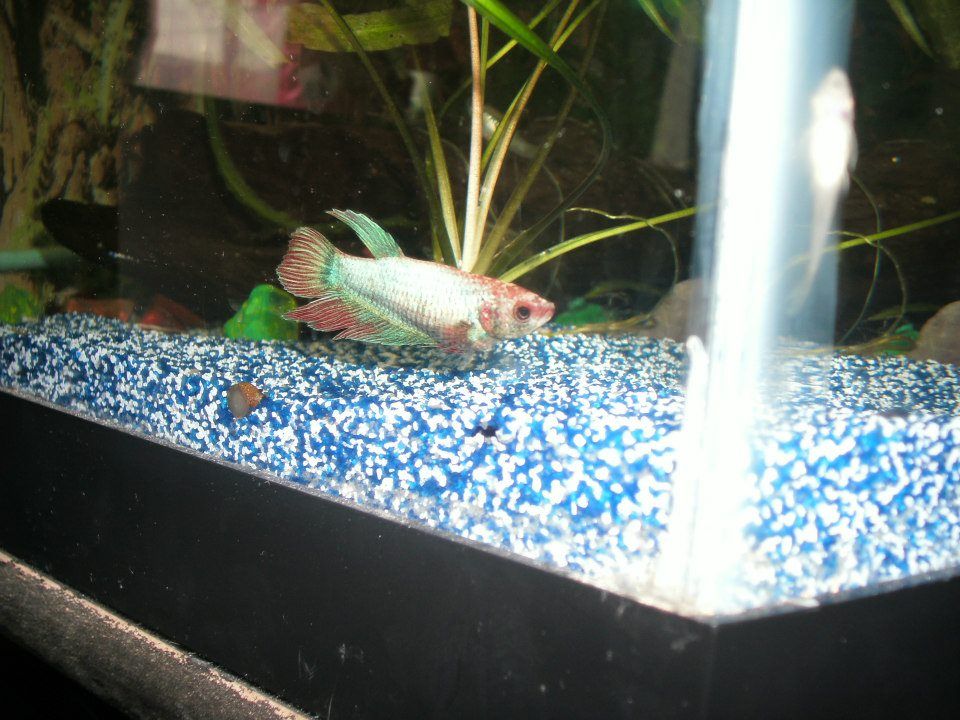 I've considered rescuing and adopting out like Moonshadow does.
I can't even go into the stores and look anymore, I get so flustered, and I'm literally running out of space in our bedroom.
We need to hurry up and move!!
Also, Fenghuang, I do feel even worse leaving the really sick ones behind. I feel that the least I could do is make them comfortable, but I have yet to have a rescue die on me, they tend to hang around for me (oh darn!
).
---
IBC Member
He looks a little bit like one though. Is there such a thing as an immediate phenotype between EE and regular pectoral fins? Or is EE strictly recessive?

Both pretty boys though.

EDIT: Ugh, I was though about that, Skye. But I have absolutely no space. I would have to keep him in a one gallon jar that I use for quarantine and then ship him out right away. I am actually still considering that, but what would I do if no one takes him? And it has been a few days now. /:
---
---
Last edited by Fenghuang; 03-30-2013 at

02:03 PM

.
The ones with slightly larger than normal I think are in the same type family as EE's. People call them dumbo finned betta's. I have no idea. x3
---
Open your eyes
Now is the time
To rise up
With darkness we'll still shine

there's the smaller dumbos, like the one you posted, and my guy, Hu.

Then there's SUPER dumbos, where the ears are almost as big as the body! O.o
---
IBC Member
Banned
Join Date: Aug 2012
Location: Hogwarts
Posts: 2,082
I saw a hm female at Petsmart who was so gorgeous! I thought she was a male hm who ate his fins but after closer inspection I saw that this was a very pretty little girl! I can't stop thinking about her in a cold cup or dead or in someone's home who won't give her what I could have.
I got down on one nee and begged my mom but she said no, even though I need more females for my sorority tank.
*sigh* I just found one at Petco... The pictures just don't do him justice. If I hadn't just picked up a rescue who's in pretty bad shape at the moment, I would have picked him up in a heartbeat.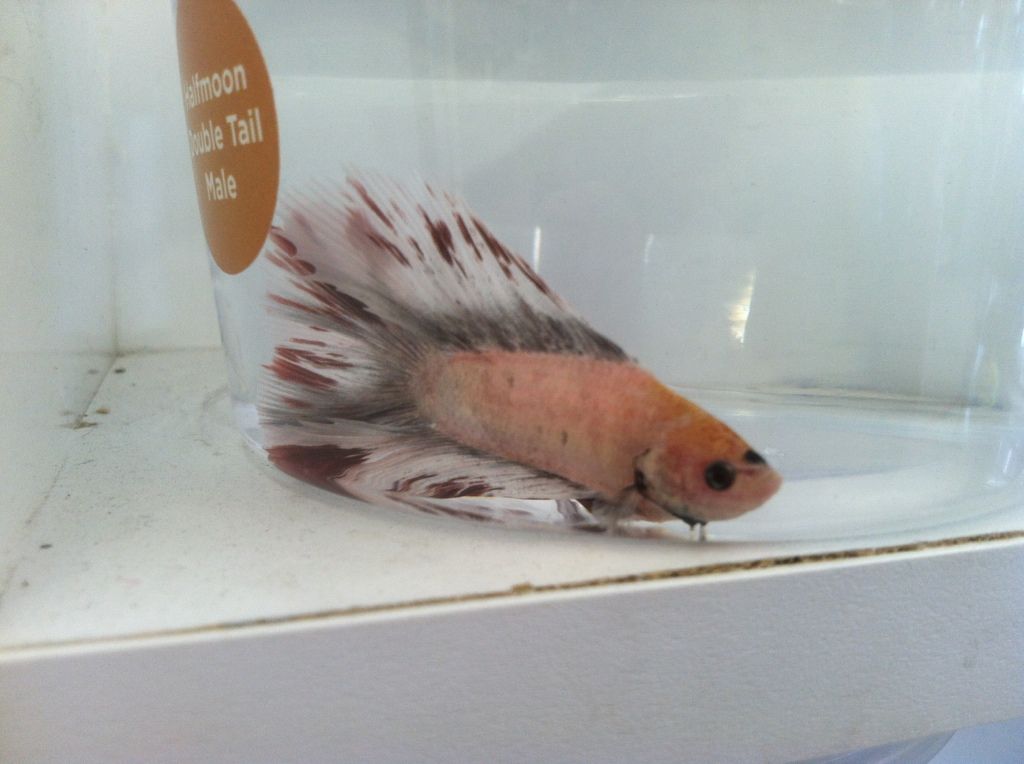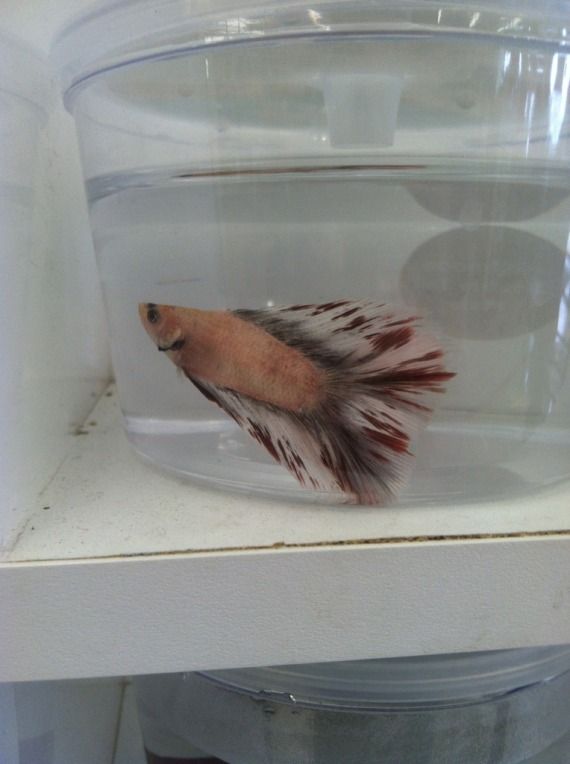 My little sister may end up getting him, which would be pretty cool (nothing like spreading the bug). If she doesn't take him, I may post him in the classifieds and see if anyone here would want him.
---
It's funnier in Enochian.
Banned
Join Date: Aug 2012
Location: Hogwarts
Posts: 2,082
On pittipuppylove! He is absolutely gorgeous!!!
He is stunning!
Posted via Mobile Device
Oh my, black dot on his head! He's so precious!
---
Quote:
xShainax: Both those are very nice. Was the first one an EE?

Goodbettabest: Yeah, it's so hard when you're torn between two and can only pick one. But people do seem to like white bettas, so maybe he won't be there very long.

Do you guys find it harder to leave behind a betta knowing it probably wouldn't be bought because it wasn't the healthiest and didn't have any flashy colours?...
Absolutely! It's like going to the dog pound & coming home with the ugliest mutt there because no one else will love it. I'm going to wait a few days but if that white HM is still there he is mine. He has been there a couple of weeks already but he is a dull creamy colour rather than a nice white so he is easy to overlook surrounded by all the flashy guys around him