Rabbit Snail!!! (pic heavy)
---
So, I was at the LPS the other day, just looking (of course), and i was kind of interested in finding a nerite snail. I looked through all the tanks, and couldn't find one. So I asked the employees if I had just missed them, and they said there weren't any in. So I just looked around, kinda bummed, but then i saw the cutest little guy, in the middle of a bunch of ghost shrimp, with THE cutest face, happily nibbling at some rocks that probably had algae on them. Annnd i couldn't resist.
So now i have this little guy! he cracks me up. His name is Darroh and I absolutely adore him.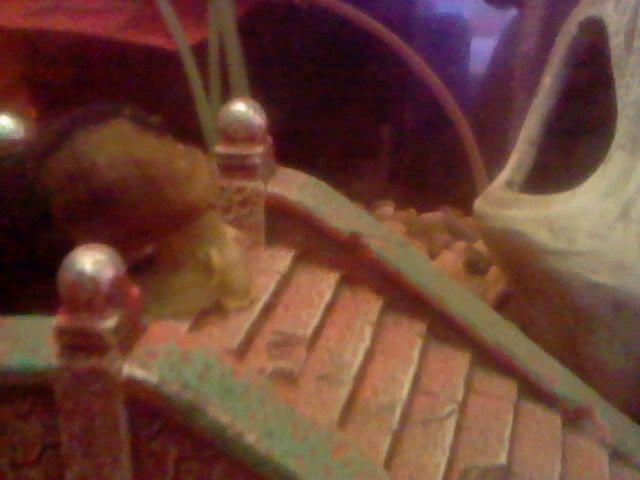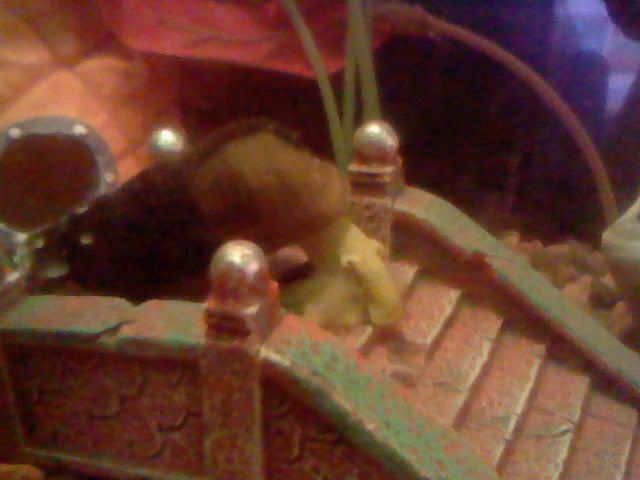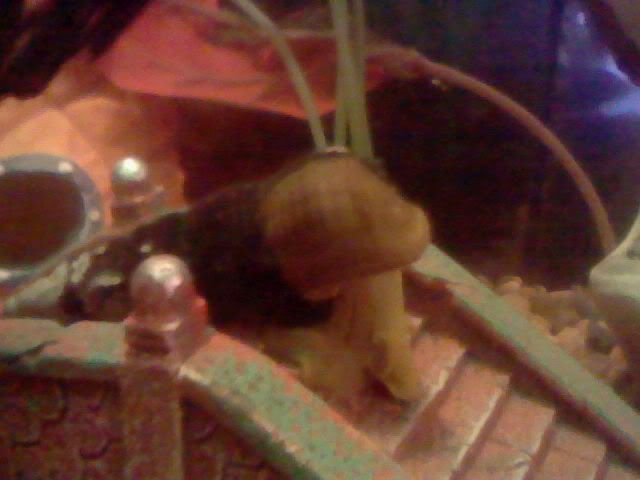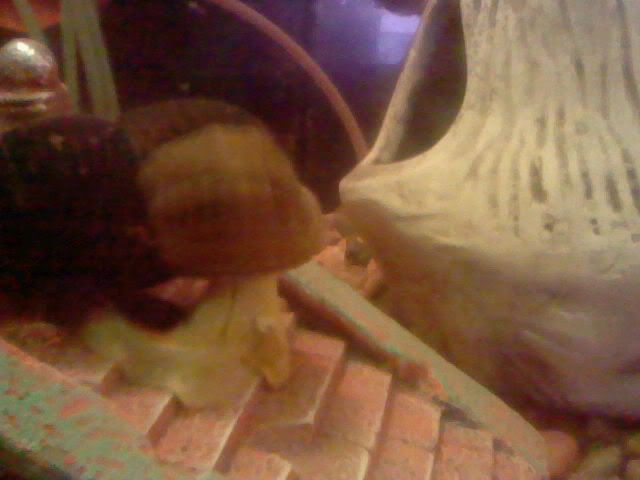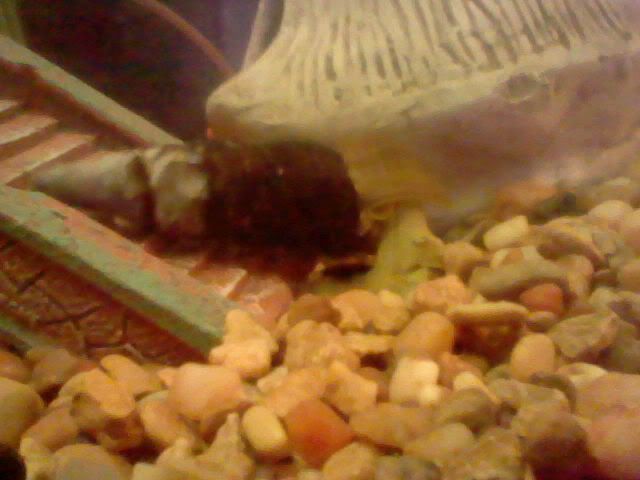 chilling with Swish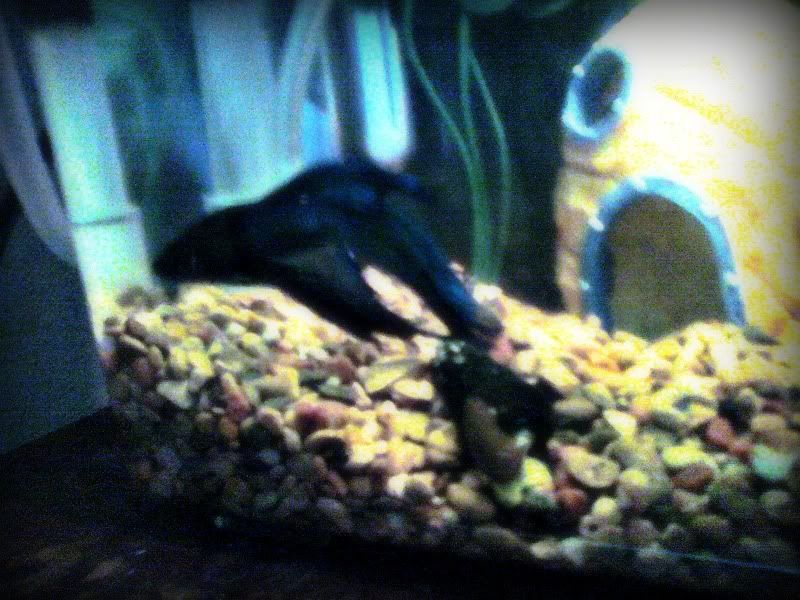 he's the best. and now i want more rabbit snails.
I love snails. How big is he? O.o
---
10 Gallon Tank:
~Countless Pond Snails~1 Espe's Rasbora~1 Harlequin Rasbora~
5 and 5.5 Gallon Tanks:
~empty~
Avatar by Fenghuang
Many of my scaly friends from my original tank from 2011 have passed, except for two! I am in the process of re-doing my tank. :)
That's a nice snail. Great find, they can be rare.
Rabbit snails are a great (albeit less known) option for small tanks. They grow and reproduce pretty slowly, and they stay small.
---
taking a break from fish-keeping.
3 lovely male betta still keep me company.

oh he's like 1 1/2 or 2inches. he's really cute.

they had like three i think, at the store.he was $5. since they're rare, i'm kind of tempted to get the rest and breed. they only have like 1 baby at a time. he kind of doesn't do much until the evening though. he was the only one with his face out at the store. i saw the other ones, but i liked him. i really like him x3 as much as Swish and Reuban. I could easily be a snail lady next.
Doo it! -peer pressure- :D rabbit snail breeding!
Also, you have a Reuban, I have a Reuben :3 heheh.
---
taking a break from fish-keeping.
3 lovely male betta still keep me company.

heehee! i love Reuban. He's so tiny. Do you have pictures of Reuben?

and i totally want to breed rabbit snails now xD mine is just so cute i cant stand it! babies are probably even cuter.
https://www.bettafish.com/showthread....ghlight=Reuben
My Reuben. :D
I bought one of these today. He just buried into the sand right away. I also read that he'll probably come out at night and murder all my plants that I just planted.
I'm probably going to take him back tomorrow :( I paid too much for those plantlings.
---
taking a break from fish-keeping.
3 lovely male betta still keep me company.

aweeee!!! he's lovely. My Reuban is pretty small still. I hope he really grows when he moves into the 29.


I don't have live plants, and i'm really only planning on floating plants so Darroh isn't really a problem for me. He also mostly just sleeps during the day and climbs and burrows at night looking for fallen food and algae. its super cute. i wish i could take your little guy off your hands!
OH my gosh he's PRECIOUS!! Congrats on your new snail! 8D
thanks! ^-^ gosh i adore that critter x3