75 gallon project tank
---
Original thread starts
here.
Moved it over to Journals, since I want to document my progress.
I've brought the whole tank inside and set it on its stand. The new sealant should arrive later today, so to kill time I decided to do a more detailed cleaning than the bleach-and-water disinfectant scrub I gave it earlier.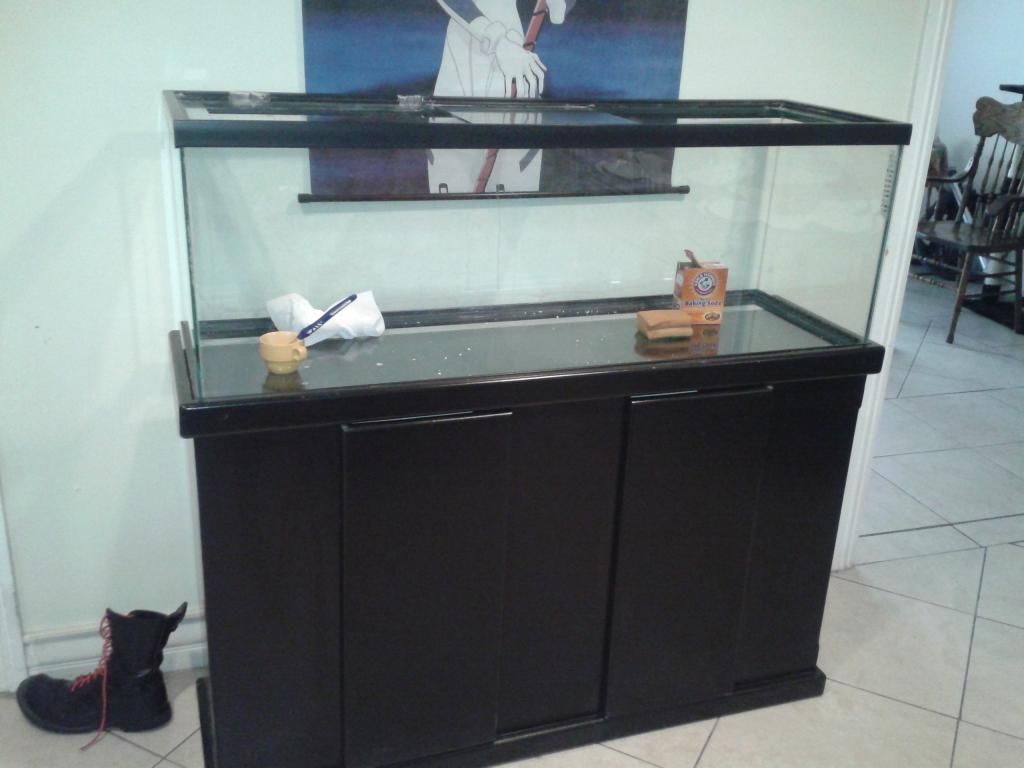 Found a couple small chips in the glass. Nothing that I think will affect the integrity of the tank.
Anyone know how to clean this glass panel? I went over it with baking soda and water, no dice. Afraid to push down too hard, and there's no way to remove it from the tank.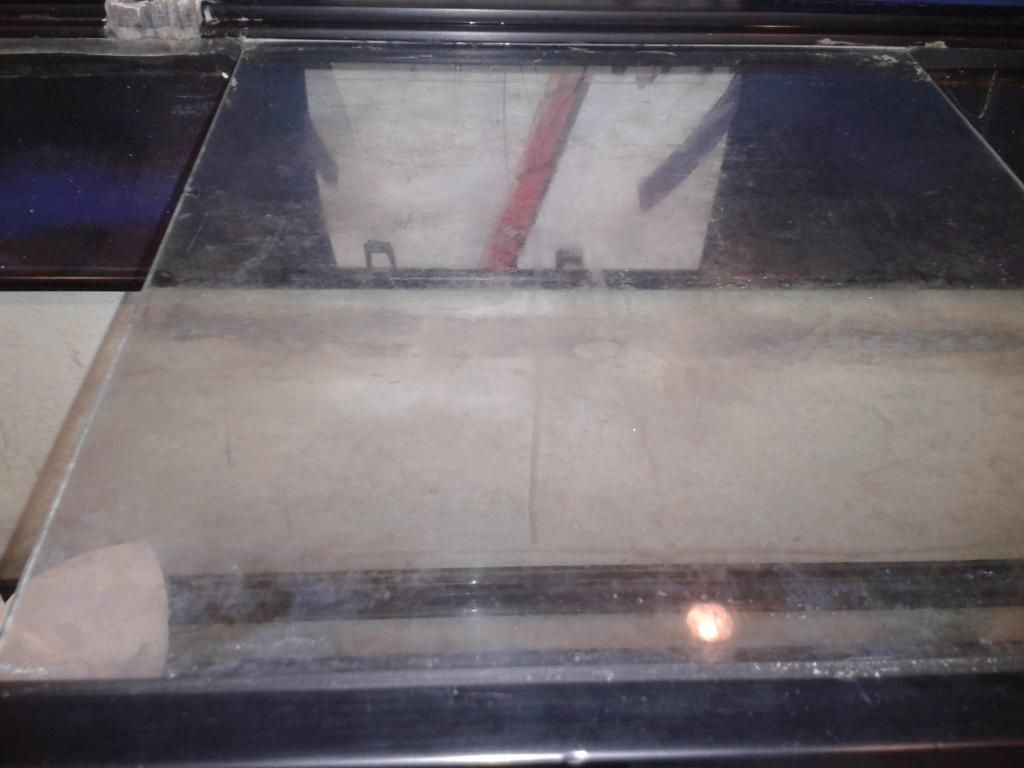 Soak in white vinegar for 12 hours then scrub (since you can't remove it you can soak it by wrapping it in vinegar soaked paper towels)
Hmm. I suppose I could try soaking a cloth in it, then resting the cloth on the glass...that'd stink up the whole house, though. The problem is I can't remove it to soak it properly.
Hmmm... It'll be a while before you add a fish right? I hate to say it but try CLR followed by bleach then rinse it a million times
CLR? I'm afraid I'm kind of clueless when it comes to acronyms. Commercial cleaner? That makes me so nervous
The new sealant came! Using
this stuff
. Got the big bottle, so I can use it for other projects as well.
It's a calcium lime and rust cleaner, usually sold in a green spray bottle to clean kitchens. Gets rid of hard water, soap scum, calcium, lime, rust, and most other grime. When I think industrial I think like goop-off, that's toxic.
Oh you can also get a little thing of pure acetone from cvs (or a high concentrate acetone nail polish remover) since the acetone will evaporate into the air within half an hour. It's amazing for stripping paint and grime, even takes off glue, not very toxic just smelly for half an hour.
Oh, I have acetone in SPADES. That's a great idea! I'll try it out right away!
Acetone didn't budge the marks; I'm trying to decide if I care enough to pop out the panel. It appears the previous owner stuck it in place with gobs of sealant. It's in a useful place, and I'm not sure I have the dexterity to replace it if I take it out.
Meanwhile, I'm removing the old sealant from the sides and bottom. The scraper I'm using was labeled a "handy scraper" at the Rite-aid, and boy, is it handy. Even so, it's a difficult job.
There's almost no sealant along the side seams of the tank. I'll probably be a bit more generous. There's no need to be messy, but stinginess might've created that suspected leak.
Similar Threads
Thread
Thread Starter
Forum
Replies
Last Post
my 2.5 gallon tank project.

megaredize

Planted Betta Tanks

19

11-10-2013

12:17 AM