Quote:
Omg I laughed way too hard at your post about the algae. I just did the exact same thing in my journal update...

Also how did I miss this journal springing up?

Love how your 10 gallon is looking at moment. I fail at actually planning planted tanks. I just end up plopping the plants wherever and hoping for the best and that they grow and stuff lol. Blue boy is a pretty boy.
Yeah. The algae is annoying!!! I fortunately scrubbed it out this morning before leaving the house... But I left the fish light on do I expect there to be more when I come back
Lol, thank you Feng! I actually attempted to aquascape this tank, but I don't have those planting tweezers so it's VERY DIFFICULT to plant the stem plants!!! I've tried using regular tweezers but they're just wayyyy to tiny! I just plopped in the Mayaca and although I'm annoyed with how it's placed so far, I'll eventually spread it evenly among the tank. I also am considering on taking the 2 pieces of driftwood, it's just way to big!
Update Photo:
---
You can call me Blu for short!
Well, the Java Fern tied to the driftwood was gaining a lot of algae, so I just set it in another cycling tank. But I did a trimming for the Rotala Rotundifolia! These things grow fast! Here are photos :)
After I trimmed the Rotala: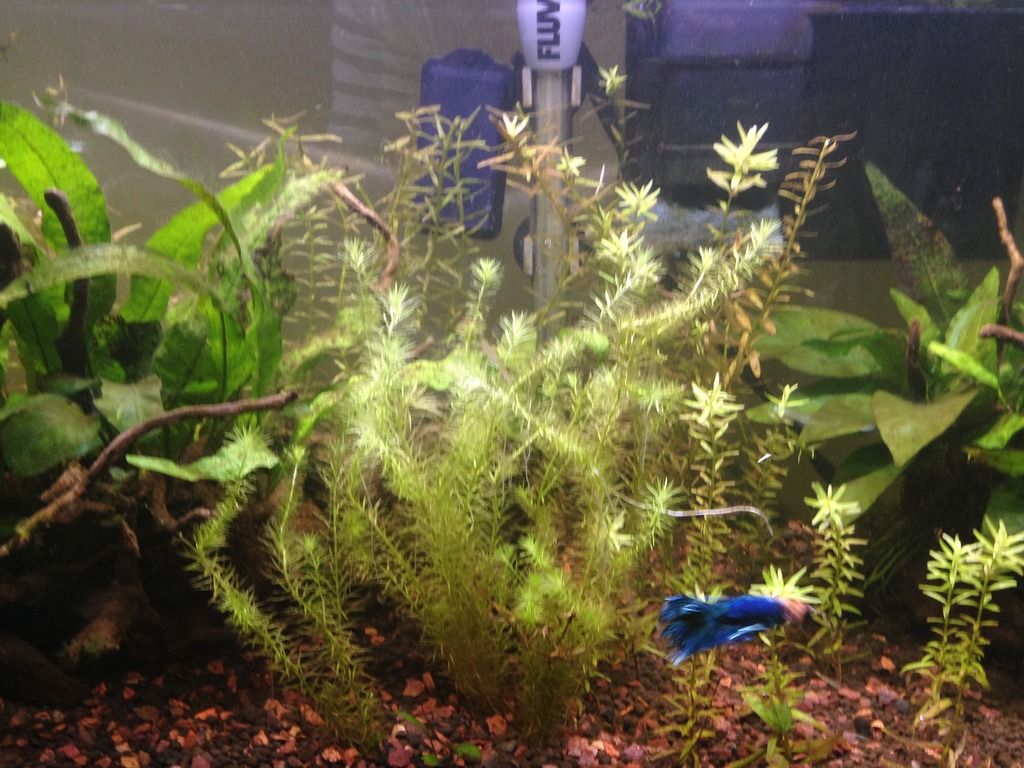 Rotala Clippings: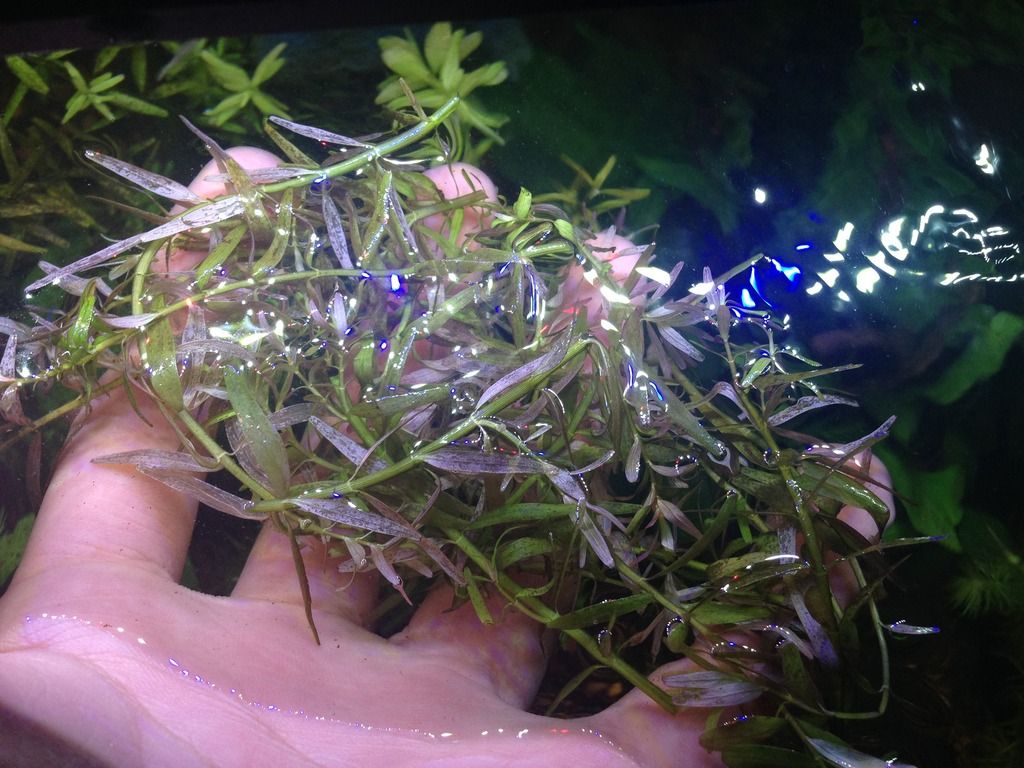 I thought a few clippings like these were cool. The actual Rotala it came from was leaning so when it shot out new stems they started growing towards the light.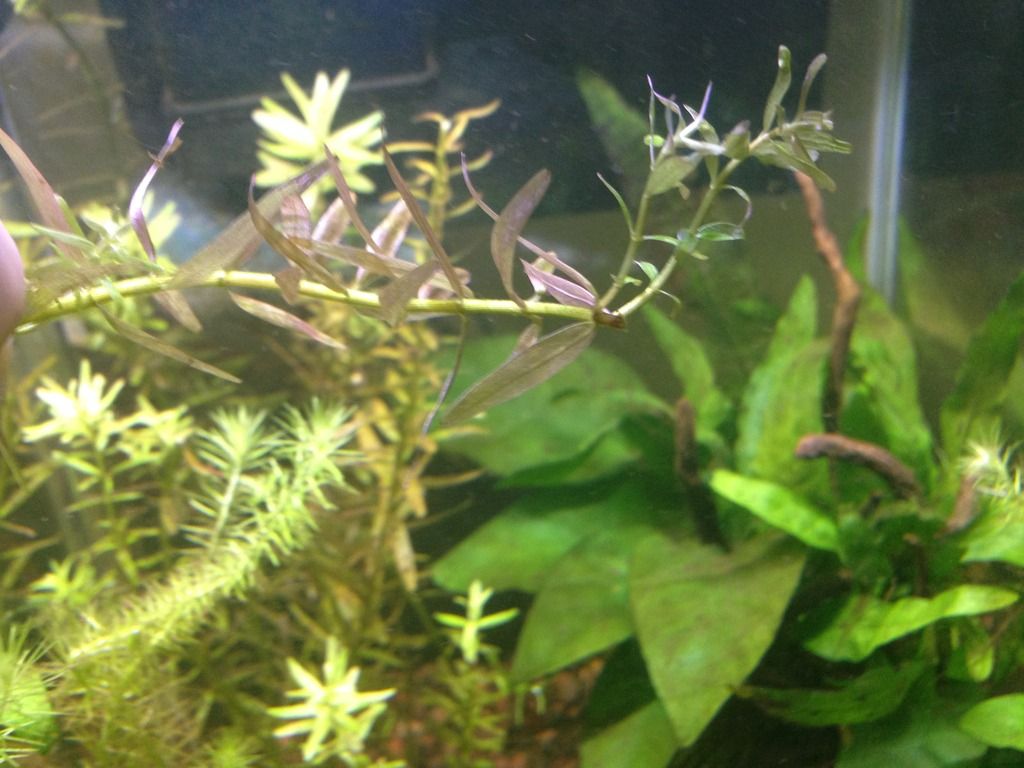 Final product after I decided to take out that big driftwood piece. I think I'm just going to let the Rotala and Mayaca grow in and get some more plants. I really love that driftwood piece but it just doesn't fit to well in this tank.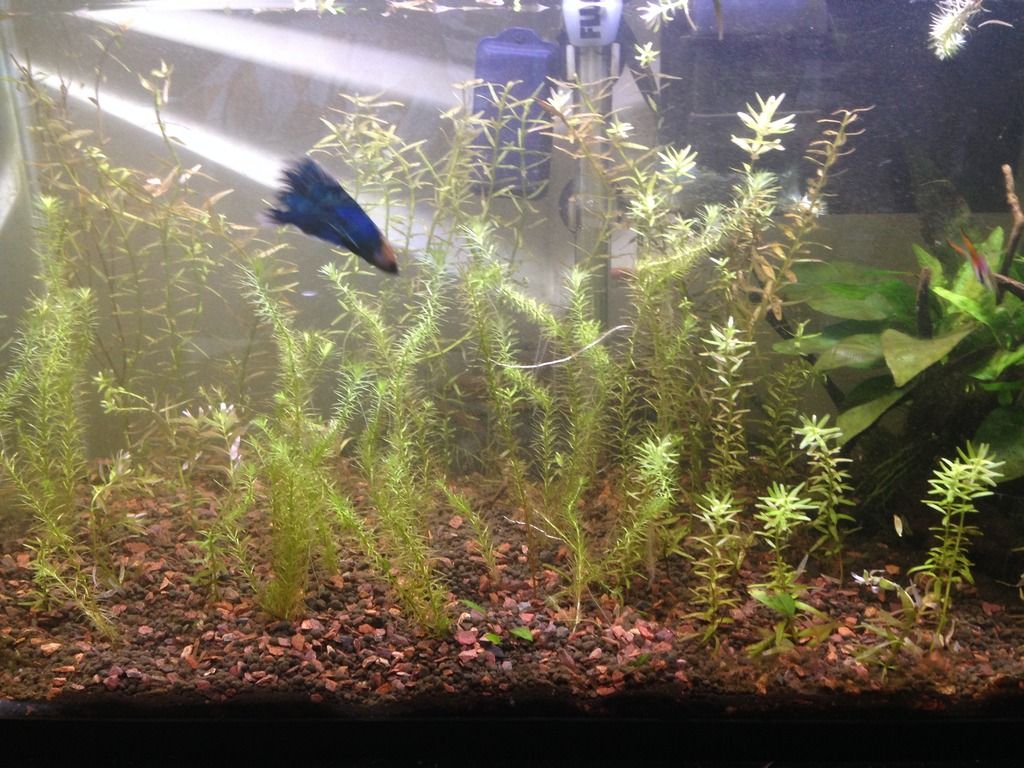 ---
You can call me Blu for short!
---
Last edited by BlueInkFish; 10-22-2016 at

07:19 PM

.
Looking good, Blu!
Those plants look great!