Having a hard time finding CPF bulbs. Help?
---
Hey everyone. I've got a hood that takes standard medium socket incandescent bulbs, but I have live plants so even though the bulbs the hood came with are 15 watt bulbs, they suck. They have nasty weak yellow light and heat up my water a lot. I prefer the screw in CPF bulbs which throw better light and less heat, but I'm having a real hard time finding replacements for the ones I am using which still work but are old as dust and I'm sure aren't putting off the right spectrum of light for my plants (plants are still growing though).
Here is a picture of the bulb type I need to buy to replace them (I have heard these ones make the tank pink so I'd rather not get these specific ones) IF I could find a place that sells them that will ship to Canada: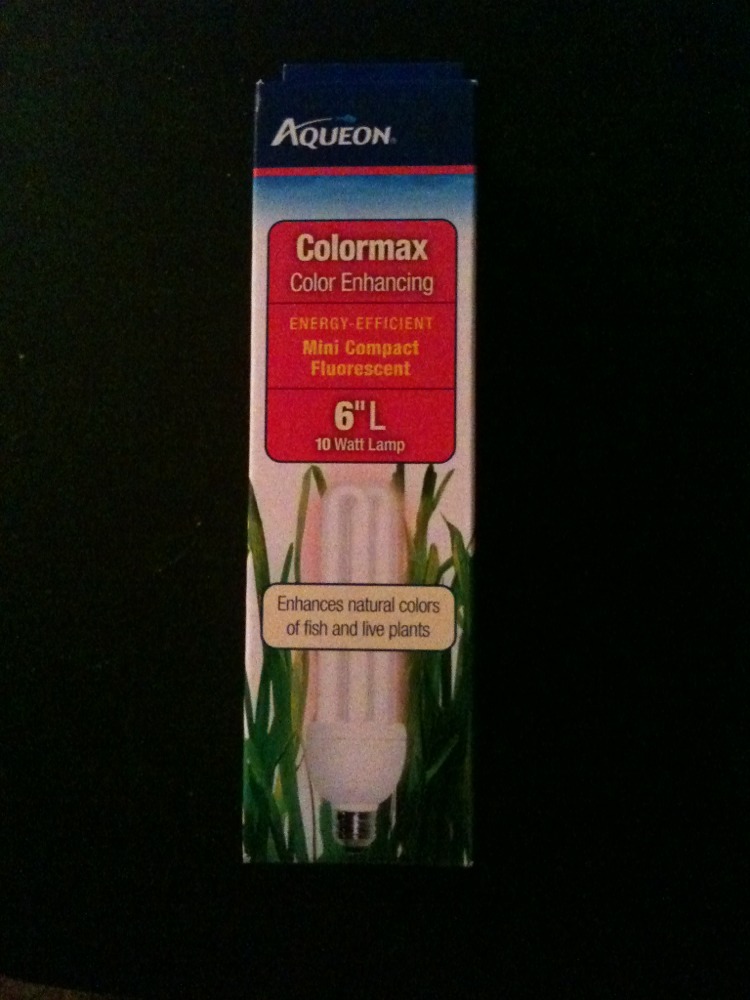 Most of the bulbs I find that are listed under CPF look like this:

and they would work perfectly if they had a screw base that would work in my aquarium hoods. Is there some kind of adapter I could buy so I could use these more readily available bulbs? I can't use plain old CPF bulbs from the store because my hood doesn't have room for such wide coily bulbs, I need long thin ones.
If not, can you recommend some good CPF plant friendly bulbs that are between 10 and 15 watts?
---
Visit my blog!

TheSplishSplashery.tumblr.com
"When you dance with death, lead."
Member
Join Date: Dec 2013
Posts: 696
The Aqueon one is what I have in my 2.5 Bowfront, and the light is amazing. It's not pink. And my Fern is growing great in there.
I bought mine at Petsmart. Don't know where you could get one.
Have you tried Amazon?
Here they are on the Petsmart website
http://www.petsmart.com/fish/lightin...FbBj7Aodt3YAyg
Not sure if they ship to Canada though
If all else fails, you can get a versa top (glass canopy) for about 15$ and a desk lamp. Use the normal household curly flourescent bulbs in the 19 watt (75 watt equivalent) DAYLIGHT, and your tank will look great, and plants will grow well. :)

I know that's not much help in terms of the bulbs you're looking for, but I wanted to mention it as an alternative if you were unsuccessful. But, best of luck to you in finding what you need!! :)
---
Not sure if they will fit in your socket, but I use screw in 6500k CFL (twirly) bulbs.

I bought mine at Bed Bath and Beyond or Home Outfitters (forget which haha) in South Edmonton Common.
Yup, what Matt has described is what I use in my lamps. If they fit in your sockets they'll work great in terms of plants. :)
---