Yellow marble male x white marble female
---
7/21/2013 - Spawned
---
, Kevin
I'll be following this! Always love the marble HMPKs. :D

I love your female's red dorsal.
---
Over hundreds of bettas die in their small, dirty cups each day. Only you can help them live. Research and then save them, today!

Subscribed! I'm so excited to see their fry! <3
That's great! I can't wait to see the offspring. :D
There appears to be >100 frys.
Will update with pictures once they are sure survivors.
---
, Kevin
Member
Join Date: Nov 2012
Posts: 445
F1 will be a shocker, I hope you don't think you will get spots, usually 2 marbles spawned give you butterfly, Cambodian, cellos and solids.....notice both are carrying recessive gens, yellow and orange...F2 sibling cross will be nice.
That's interesting Darth. I had different responses from others in regards to colors/patterns. I myself think the pair would produce nothing less than spotties. This makes breeding so exciting! --> The unknown... For now :).
---
, Kevin
Such pretty spots! can't wait to see the babies.
Member
Join Date: Nov 2012
Posts: 445
Ok, well here is proof..these males were spawned to sibling sisters that had heavy black spots..ALL young were divided between what I mentioned in the earlier post...not a spotted one in the bunch. Cambo, cello, butterfly not one of them showed any Black all were red and white. This if F1 so F2 will likely show spotting or marbleing.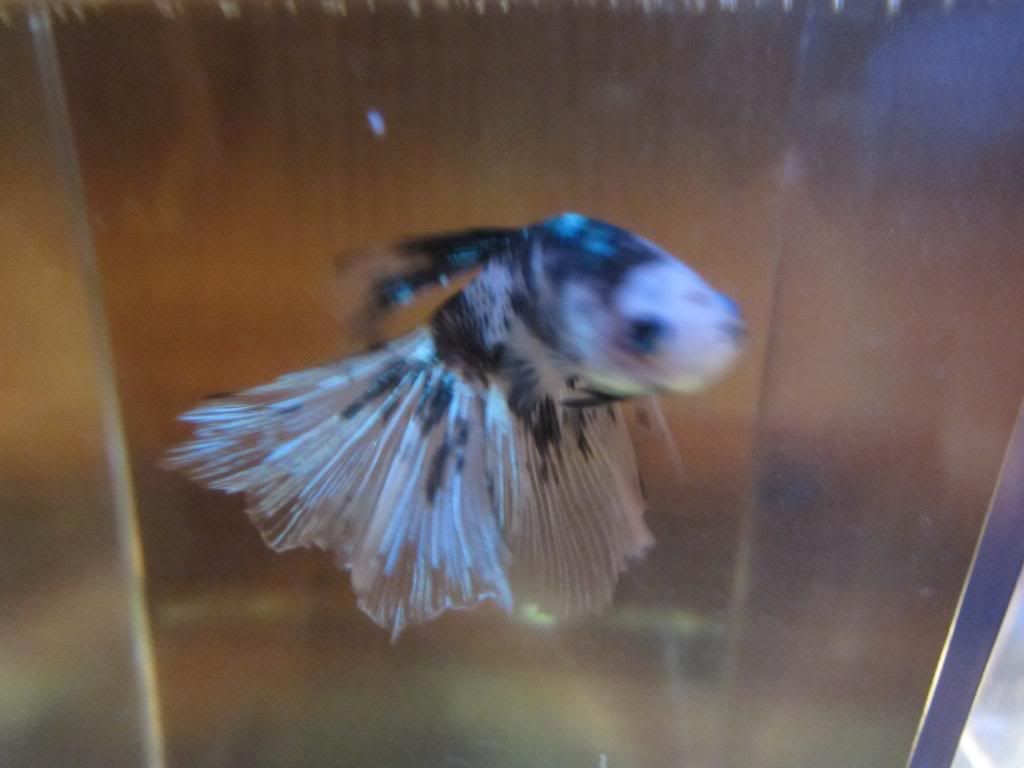 I didn't get a picture of the other female but she showed a lot more spotting than the one shown.
---
Last edited by Darth; 07-25-2013 at

10:51 AM

.