Would an 8 gallon work? that's the size I have but I'll still probably separate him... I'm thinking of getting another silk plant to add and putting a terra cotta pot or jar in as a hiding place
---
From TealHoundogg
Since you're new at breeding bettas, I'd wisely advise you not to attempt it. The larger the tank, the less likely the male is to cull.
Not attempt what?

Sorry... a little confused here.
---
From TealHoundogg
attempt keeping the male with the fry indefinitely.
Oh no, I wouldn't try that. I've heard at least two cases where breeders left the male with the fry and he didn't try to eat them but that's probably rare and I'm sort of nervous about if he'll care for the nest when there's eggs in it. I have seen him repair nests he's built before, he's even added on to his previous one. My male isn't extremely aggressive and neither is my female. They've flared at each other but for the most part they seem to get along. She's been showing her stripes more than usual and this is regardless of if she sees him or not.

I take it that's a good thing.
---
From TealHoundogg
sadly, i decided to abandon this project, all the fry eventually died out--too weak. i need another sire. preferably orange. i tried a reverse spawning with his sibling and my best male, but the female was too large for him to wrap around. shame.
So sorry it didn't work out.
---
From TealHoundogg
so i lied about completely closing shop--i found some kids that happened to survive after the fact.
looking like poor metallic bicolors at the moment. wishing for the marble gene to kick in soon.
male 1: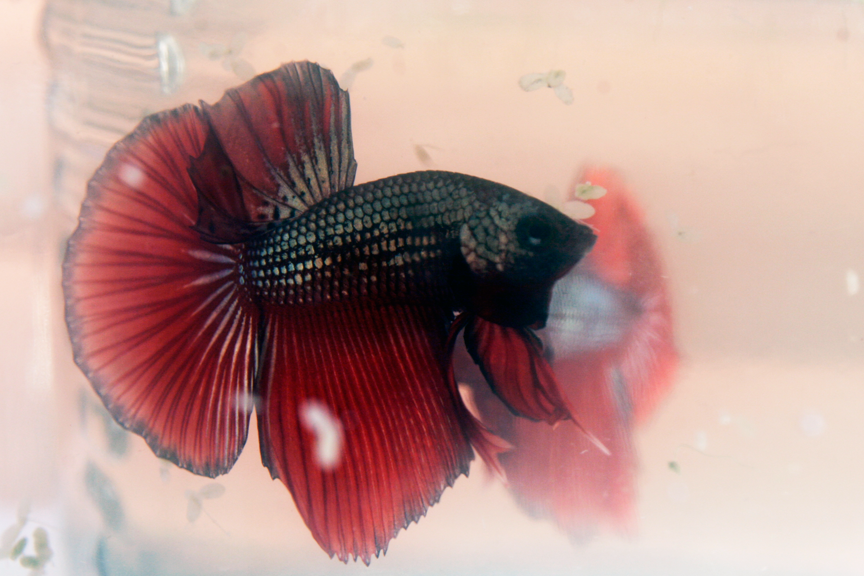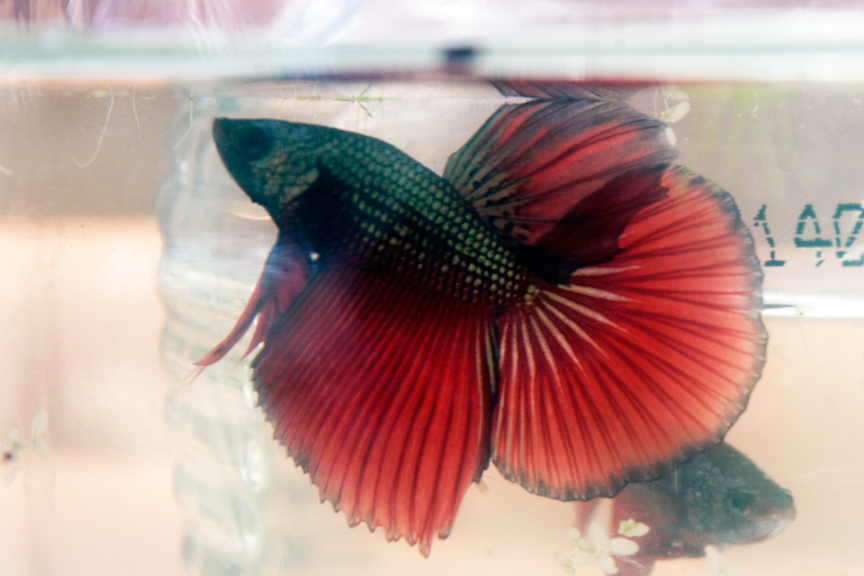 male 2, better branching on this one, but less aggressive: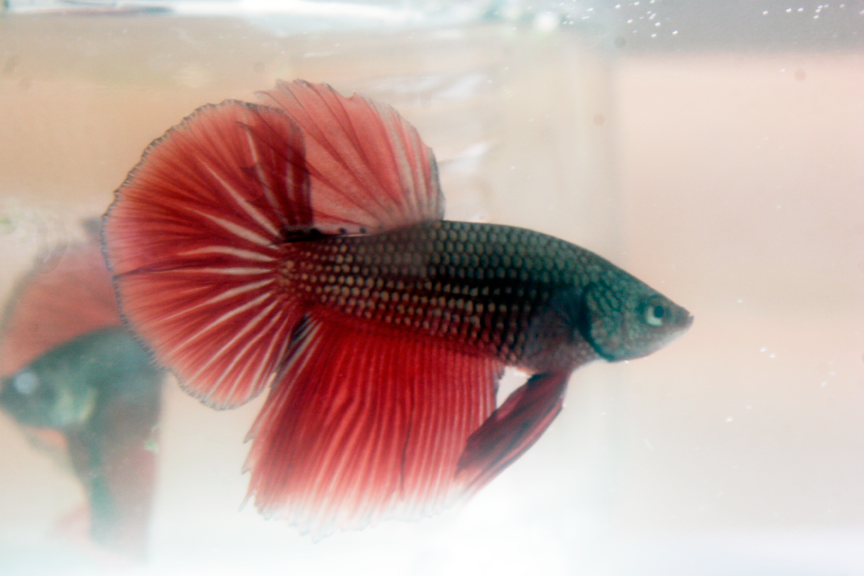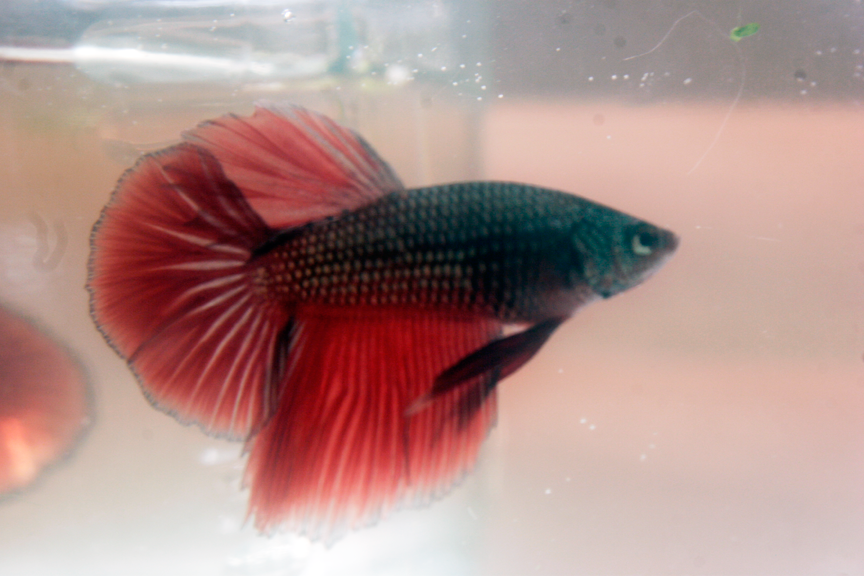 and one of their sisters: