Black Orchid PK x Black Orchid CT
---
The Sire - 'Kuroran' - Black Orchid PK

Age: Unknown, Mature male. Phenotype; Unknown. Background; unknown.
Owned from juevenile, so not over 14m.
The Dam - 'Brangwen' - Black Orchid CT


Age; Unknown, juvenile. Phenotype; Unknown. Background; unknown.
Essential Data:
Fish Conditioning Started:
24-Jan-15

Tank Set Up Completed:
06-Feb-15

Tank Water Additives:
Stresscoat+; Rooibos Tea.
Male into Spawning Tank:
07-Feb-15, 21:30 GMT
Female Into Chimney:
07-Feb-15, 22:00 GMT
Female into Spawning Tank:
First Recorded Embrace:
First Eggs In Nest:
Female Removed:
Male Removed:



The Spawning Tank:


Size:
10 Gallons (U.S. Approx)
Depth:
4.5 inches.
Temperature:
28C
Plants:
Live - floating (
cambomba caroliniana
/
hyrgophilia difformis
) & Fake.
Cover:
House ornament & plants.
The Breeder: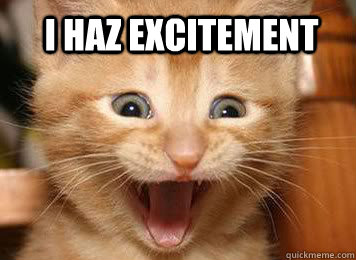 Spawn number: 1. Emotional State: EXCITED!
Banana worms are crawling up the sides of my culture. I will be starting a back up culture on Monday. Hoping this will allow three days before the fry are really eating for the first culuture to recover and the new one to be establishing. Brine shrimp eggs and hatchery are on standyby to be set up as soon as fry are a week old (I will harvest and dump or harvest and feed to the livebearer/tetra tank for a few days to be sure I have got it right. Betta fry will probably get this in combination with banana worms from two weeks old).
Kuroran has been building bubblnests since he first saw her a few days ago. Today was the first time Brangwen displayed breeding bars for him, so I decided to acclimate them tonight, to allow constant, clear vision between the pair. She has a large vase in the centre of the tank. Will be monitoring behaviour tomorrow to decide if it is time to try releasing her.
The fun begins! =D
Minor accident... was acclimating Brangwen (near the end, but cannot fit the cup and my hand in the only decent sized vase I have, so was acclimating in the tank proper before netting her into the vase) and went to answer a call of nature elsewhere... she either jumped out or was tipped... two rays of anal missing. :(

Also, I am running the sponge filter for the fry and for the dad in dad's personal tank. I figure if I am going to try dad in (if he isnt unsuitable) if there was any disease I didnt know about (doubt it, as he has been isolated for three weeks as well as the dam) the fry will have it from dad anyways... Is this the right thing to do?
If either parent is carrying disease, it's safe to assume that the fry would catch it, so I wouldn't be deeply concerned.
---
I exist to compile, assimilate, categorize, and disseminate information. The day I stop learning is the day I stop breathing.
Visit
my Inaccurately Named Journal.
And of course I have a
Spawn Log.
Golden State Bettas president, and proud IBC member!
It shouldnt be an issue. QT is up :)

He hasn't quite decided what to do about the new tank yet... milling around in a few places, flaring in them, but doesnt seem to have picked where to nest. Silly boy, thats what the live plants or cup is for! D:
Member
Join Date: Jan 2015
Location: TN
Posts: 5,613
Good luck! I'm super excited to see how the fry turn out. If you get black orchids with dots on the fins in 4-5 years, I may have to buy!
---
10 gallons, petco king and community fish
1 x 5.5 gallons with shrimp and plants
1 x 5.5 male veil tail with plants
The tank has been kep covered, so I am only checking a few times a day and they are not disturbed too much.

So, checked three times today:

09:00-09:30 - 12 hrs for the male being in. Seems too busy exploring the tank for the most part, occassionally coming back to display for the female.

12:00-13:00 - Female barring for male, male responding, so female was released to gauge the reaction.

Male responded well, wriggling, flaring, and chasing. If she succesfully hid, he would look for around a minute, by the he was normally up the opposite end of the tank and seemed to forget the female until he chanced on her again, or she came looking for him. Is this a bad sign?

She is following him, barring, cautiously watching him from behind the cambomba, and occassionally chasing him when he dances for her.

No Nest.

13:30 - 20:00 - checking regularly and discreetly (once an hour, one corner of cover is removed to check they are both not too badly hurt), but he seems to have lost interest to a point. I have rejarred the girl, divided the tank, as he still seemed to be getting so caught up in himself elsewhere he forgot a female was around. He is still displaying, sitting under his cup for nesting, but no nest and he is slightly clamped...??
I type all that, turn round to check one last time that both are 'settled' with the female having only recently been rejarred), and yes, he is still rather clampy (maybe because I am lifting the blanket?) but....:
After always nesting in the ring before, has he suddenly decided rings aren't for him? o.O
He is also 'curling' under it...? This is a behaviour I always assumed was a practice for wrapping. Not seen him do it before, though. Do you think this is him being inexperienced, rather than uninterested?
Hope it goes without saying, once jarred they are left for hours at a time, I only checked every hour to make sure he hadnt killed her after watching for an hour from across the room. Nervous.
He isn't interested at the moment, though she is. I have called a pause to this one. He is stressed and clamped, and she is starting to become so. She is building a nest in her jar, poor lass. I think I will give her time to recover and breed a different pair all together. This first spawn is as much about the experience as anything else. Would it be nice to have produced fish I *might* have been able to show (iffy becuase of teh CT/HM pairing I know)? Yes. Is it a big issue? No. I have homes for them be they pet quality or show quality.

As all my fish are fed the same diet, I am gunna use a backup pair. I've been thinking on it for a while, as a what-if it doesn't happen thing, and am leaning towards my spread-irid/partial dragon (metallic not white opaque, so not dragon to pureists) and my OHM male.
Member
Join Date: Jan 2015
Location: TN
Posts: 5,613
That's disappointing, but I guess he just isn't ready yet or the change of scenery threw him off. Good luck with your next try!
---
10 gallons, petco king and community fish
1 x 5.5 gallons with shrimp and plants
1 x 5.5 male veil tail with plants
Similar Threads
Thread
Thread Starter
Forum
Replies
Last Post
Black Orchid...

Neecy

Betta Chat

3

03-16-2014

03:24 PM