Discussion Starter
•
#1
•
Hey guys!
After a lot of research, a fishless cycle that luckily only took 2 weeks and another visit to the pet store my Betta is finally swimming around in his 5,5G tank. It did cost me a lot more money than I first thought it would be, but it was definitely worth it. He got here last friday and seems to be doing great! It's amazing to see how all over the place and curious he is. There are 2 nerite snails (a zebra and a horned) accompanying him and he has been enjoying his live worms (they grew in the tank during the cycle) and freezed food since day one. He's not a rescue as I got him from a local pet store that takes good care of their fish. At most the tank was too crowded. Yes, I got a panty hose as tank cover.
Meet Kami: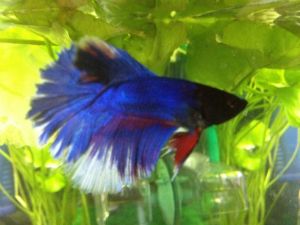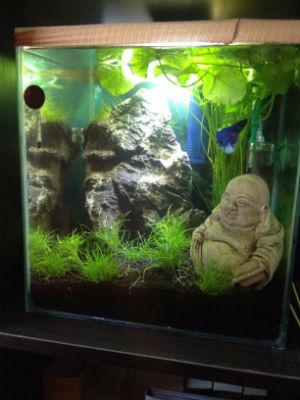 Sorry for the bad phone photo's, but he doesn't sit still for a second
(If he seems a bit full you're absolutely right! Today I struggled with the amount of freezed food a bit
)
A little about myself:
I'm Wendy, a 21 year old archaeology university student from the Netherlands. Since a month I've got my own apartment and though I really enjoy it I did miss the pets I've had all of my life. He's my first fish!
I love traveling, culture, reading, animals, festivals, sports, and so on.
Nice meeting you all, and looking forward to see you around!