Discussion Starter
•
#1
•
I love art and have some free time so I thought I would see if anyone was interested in hand drawn pictures of their fish. Below are a few examples and are not available. If you wonder about my trust worthiness please check out this link..
http://www.atcsforall.com/forum/itrader.php?u=5147
this is a place I trade are very frequently.
These pieces are the size of a baseball card and are $1.00 plus $0.45 for shipping. I accept paypal only. They will come in a plastic sleeve. The cards will be colored in with copic marker, or watercolor. It will depend on the color of your fish and what I have available for colors in the marker.
If it is done in watercolor it will be mounted on a playing card for the extra stability.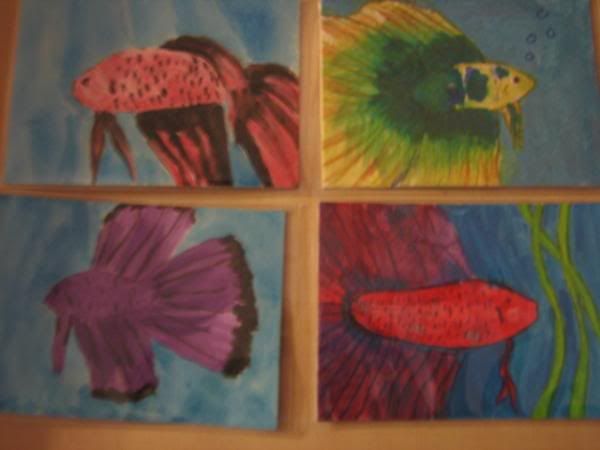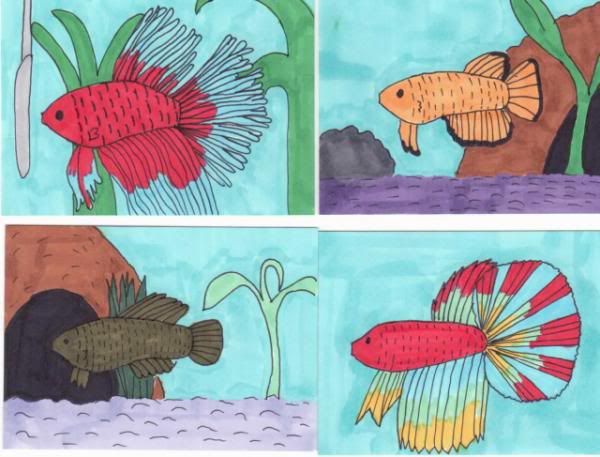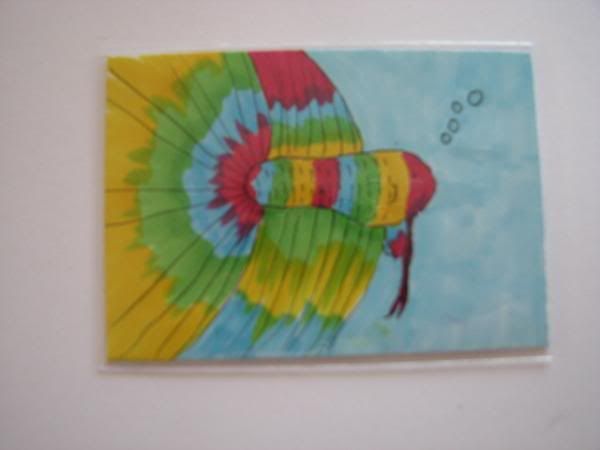 Sorry for the large pictures.