Discussion Starter
•
#1
•
My poor little Betta, I am not sure what is wrong with his. For starters when I first got him a little over a month ago I noticed he was missing one of his Pelvic fins, didn't seem to bother him much just had a hard time turning the direction to quickly.
Now I have notice for over a week he has been swimming just at the top of his tank and when he would try to go to the bottom he would just spring right back up. I noticed he hadn't poop for roughly a week so I fast him the best I could (felt too bad) and I gave him a blanched Pea this weekend and he has gone some but now when he is just hanging out floating at the top his back end goes side ways. I am not sure if he is still constipated or if he has sim bladder or if he is under weight... I really need help on this one I am new to the whole Betta world and am completely obsessed with trying to cure him of whatever ails him.
. I will attach a few pictures for you to see what you think.
Thanks so much for all your help. Sorry if the pictures are hard to make out. Took them with bad camera phone, I can try again with better camera if needed.
Normal right after I got him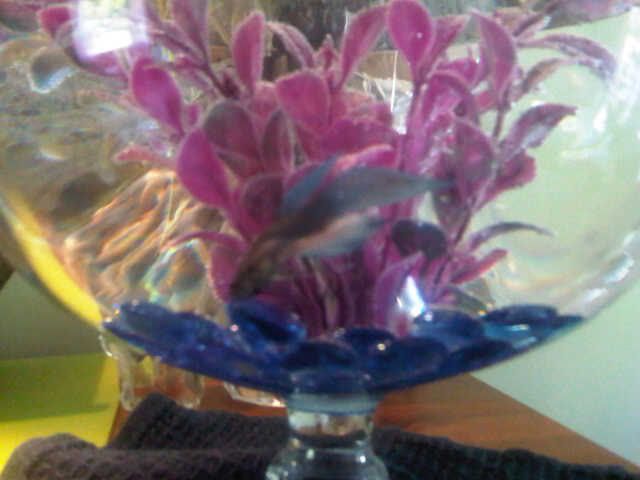 Now pictures